Calgary's Assisted Self-Isolation Site - Calgary Homeless Foundation
​​​​​​​​​​​​​​
In the wake of the COVID-19 pandemic, it is highlighted now, more than ever, that housing is vital for health. As Calgary's homeless-serving agencies continue to provide Calgarians with homes and connect them to the support they need, emergency responses to protect those who are experiencing homelessness from the spread of the virus is essential.
Many in our city have been working to rapidly implement the safest and most appropriate solutions, with our city's immediate response being led by the Government of Alberta, The City of Calgary, and shelter operators to open an overflow space that increases our community's ability to quickly shelter individuals experiencing homelessness while providing them with the ability to physically distance.
The second immediate response focused on addressing the self-isolation needs of those experiencing homelessness who may be symptomatic, test positive, or have been in contact with a person who has tested positive for COVID-19.
Within 72 hours of the Government of Alberta declaring a provincial state of emergency, Calgary Homeless Foundation (CHF) assembled a project team to develop a plan to rapidly identify a hotel space in order to implement an Assisted Self-Isolation Site. In partnership with the Ministry of Community and Social Services, Alberta Health Services, The City of Calgary, and three key agencies (CUPS, The Alex, and HomeSpace Society), a site was quickly established to house up to 100 individuals in separate, private rooms and provide the necessary supports for them to self-isolate and reduce the risk of the community spread of the virus.
Individuals who require the ability to self-isolate are pre-screened and triaged by medical personnel and are transported to the Assisted Self-Isolation Site as needed - and since the site's completion in early April, the site has alleviated the pressure on our city's shelters and emergency departments while allowing those who are experiencing homelessness to self-isolate in a safe, secure, and dignified way.
We are encouraged by the dedication and compassion of all who care for those who are experiencing homelessness in our city, and we encourage all Calgarians to continue to practice self-care and physical distancing, and to lead with kindness and care for others.
Calgary Homeless Foundation
"Ending homelessness in Calgary continues to be our focus. Collectively, we are reminded that housing is about more than bricks and mortar, it is the foundation for safety, security, and well-being," said Gail Boehm, Acting CEO, Calgary Homeless Foundation. "Housing Calgarians without a fixed address remains a top priority, and during this medical health emergency, working with our partners to rapidly implement the Assisted Self-Isolation Site as an emergency response is vital in keeping vulnerable Calgarians and our communities safe."
HomeSpace Society: "At HomeSpace, we are doing everything we can to collaborate with our partners and protect vulnerable people in our city from COVID-19," says Bernadette Majdell, CEO, HomeSpace. "Housing is, and always has been, a vital part of health care. People experiencing homelessness have the same rights to safety and self-isolation as other Calgarians who have a roof over their head. When the pandemic is over, our hope is to continue the push to house our most vulnerable citizens and end homelessness in Canada."
The Alex: "Health, housing and social supports are all fundamental pillars of The Alex's work," said CEO Joy BOwen-Eyre. "Our Community Health Centres, housing programs and Community Food Centre have all pivoted to do our work in new ways while ensuring no one falls through the cracks. At the Assisted Self-Isolation Site (ASIS), we are able to work with key community partners to ensure those experiencing homelessness who are at-risk of COVID-19 have access to safe, judgement-free medical care while also receiving mental health and addiction supports if needed. Through ASIS we are able to support vulnerable at-risk Calgarians through this crisis and work collectively to ensure continued resources are available."
CUPS: "It takes a community to build resilience, and I'm grateful every day that ours is so energized," says Carlene Donnelly, Executive Director, CUPS. "In the midst of a health crisis unlike any we've experienced, we were able to come together quickly and effectively to find a way to ensure that our most vulnerable community members stay safe and healthy through COVID-19. From our health team here at CUPS, who have taken a lead role at the community level in the Assisted Self-Isolation Site, to the other members of our staff, and so many caring individuals across the sector, who have been working tirelessly to keep our community safe, thank you."
To learn more about the Calgary Homeless Foundation, visit calgaryhomeless.com.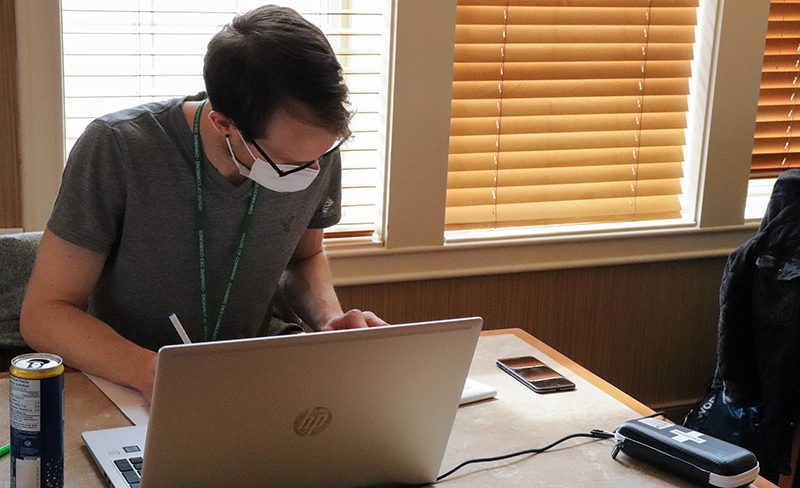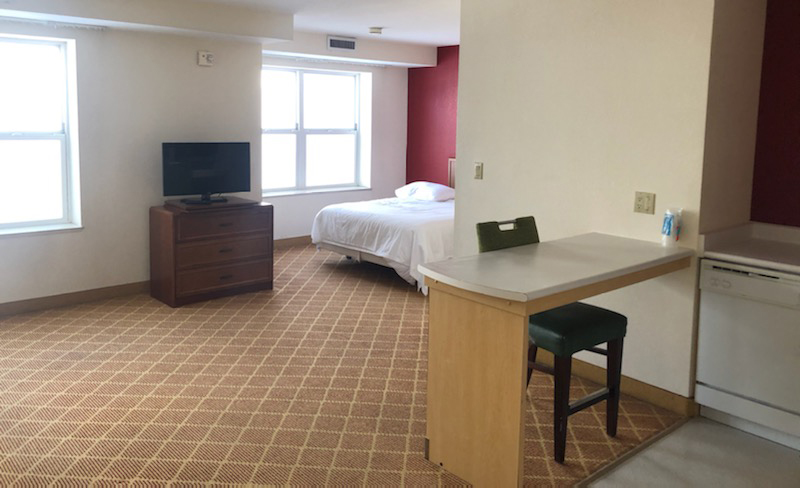 Self isolation unit
​​​​​​​​​​​
Categories: Shelter