New Sunnyside Storm Lift Station #1
Project update: September 15, 2020
Construction impacts:
Temporary parking spot reductions at CPA Parking lot 59

A portion of the CPA parking lot will continue to be closed off during construction. Parking stalls will be re-opened as the project nears completion this fall.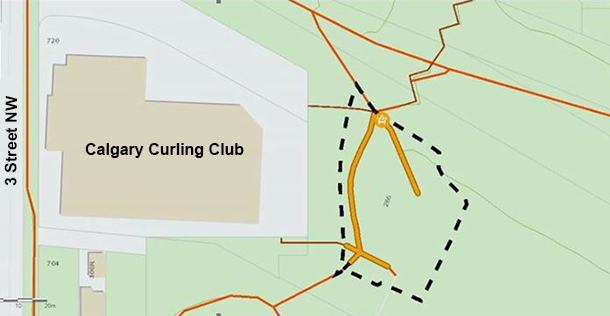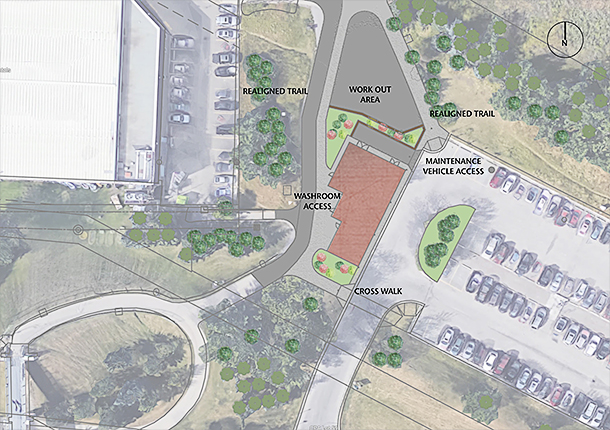 About the project

Several storm drainage infrastructure upgrades are taking place in the community as part of the Sunnyside Community Drainage Improvement Project. Together, all of these upgrades will work towards addressing the localized flooding that occurs in the area.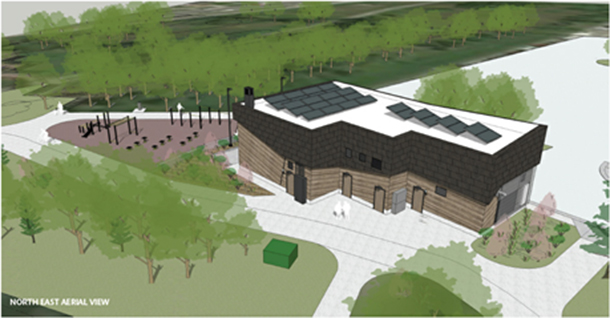 The new lift station will alleviate localized flooding in the south east area of Sunnyside as well as overland flooding on Memorial Drive N.W., keeping it open for emergency services, citizens and City trouble crews.
How it works
Stormwater lift stations are used to manage stormwater within a given area by pumping (or "lifting") water away from low-lying areas. This lift station will collect and then re-direct stormwater through underground piping to outfall structures located at the Bow River.
Location
Following a Triple Bottom Line siting option analysis, it was determined that the new Sunnyside storm lift station will be located at 200 Memorial Drive N.W., on the green space, east of the Calgary Curling Club and the Calgary Parking Authority parking lot.
Additional features
Through the Sunnyside Lift Station Engage! Portal we heard from you on the architectural finishes of the lift station. As part of Sunnyside storm lift station project, we are also providing the following amenities:
Water fountain/bottle filling station
Newly graded area at the bottom of the Crescent Heights stairway to prevent current water pooling issues
Pathway widening and realignment
A prepped base for the addition of a fitness park to the north of the lift station
Two public washrooms
Once completed, new landscaping will be added to complement the existing natural vegetation in the area.
Project timeline
Spring 2019 - Construction of the station begins.
Spring 2020 - Upgrades completed to the catchbasins at the 3rd Street N.W. intersection, installation of a pipe along Memorial Drive N.W. to convey stormwater to the lift station and tie into existing stormwater system beneath CPA lot #59
Summer/early fall 2020: Pathway improvements.
Late fall 2020: Anticipated project completion.
---
Sunnyside Community Drainage Improvement Projects
See further information on other storm drainage infrastructure​ upgrades taking place in the community.
​​​​​​​​​​​​​​​​​​