Landfill and composting facility tour for schools
Waste & Recycling Services randomly selects schools for each session. If your group is selected for a tour, you will be contacted following the draw. If your school was not selected for a fall tour you will be automatically entered in the lottery for a spring tour.
Grades 4 - 7: Enter the lottery all year round
Call 311 to enter your Grade 4 - 7 class for the chance to attend a landfill and composting facility tour.
• 1st Deadline June 1 - Fall session draw (Sept - Dec)
• 2nd Deadline September 15 - Spring session draw (Jan - June)
Grades 8 - 12: Call 311 to make a request.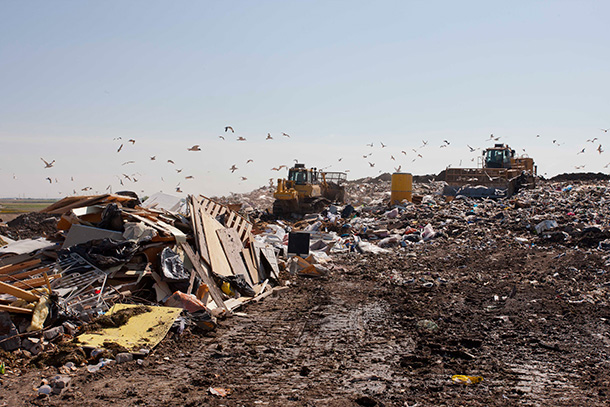 Grades: 4 - 7
Time: 10:00 a.m. - 1:00 p.m. Bring your lunch!
Curriculum: Targets the Grade 4 Waste and our World unit.
Program length: 3 hours total (90-minute landfill bus tour/ 90-minute classroom).
Class size: Up to 2 classes (max. 30 students per class) per day.
Cost: No cost for tours, but schools must provide and arrange bus transportation.
Location: The Composting Facility at the Shepard Waste Management Facility (11920 68 St SE).
In the classroom:
Waste educators lead students through an interactive exploration of how we all can make a difference to our environment when we think about what we throw away.
We include:
A virtual tour of the new composting facility.
Activities highlighting the 3 R's (Reduce, Reuse, Recycle).
Actions that contribute to conserving our resources.
On the landfill:
The Shepard Waste Management Facility bus tour demonstrates how The City of Calgary safely and responsibly manages Calgary's garbage and why our waste diversion programs are so important to reduce the garbage going into the landfill.
We cover:
The way a landfill cell is constructed and how it operates.
Ways to divert as many materials as possible from landfill.
Why organic matter doesn't compost in a landfill and it's better to compost organic materials.