Mayor's Urban Design Awards Jury
Heather Cameron
Principal Architect
cbstudio architecture inc.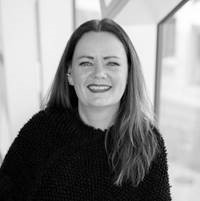 Heather Cameron has been teaching and practicing architecture in Canada and abroad for over 30 years. She began her academic life at Carleton University's School of Architecture in Ottawa. Drawings and memory infused projects became her passions in the studio-based program. The opportunity to partake in an academic studio in Rome ever reinforced the relevance of memory to Architecture.
Upon graduation, she worked abroad in Helsinki, Finland for Juhani Palasmaa and Helin + Siitonen. This opportunity led to a new appreciation of living within a culture dedicated to design, an epic history, landscape, materials and light. New York City, graduate work at the University of Pennsylvania and a return to the academic realm at Carleton and Rome resulted in an intensely rewarding period of life teaching design.
 A desire to return to New York City and the practice of Architecture resulted in a new respect for the technical complexities of making. Heather joined Skidmore, Owings and Merrill and the team that rebuilt 7 World Trade Center in the post 9/11 era. She also partook in a post-mortem analysis of the original World Trade Centre complex to analyze how the buildings performed during the tragic events on 9/11 against the building codes of the day.
Heather and her partner, Christopher Brett, had the opportunity to first open the Calgary office of HOK and then go on to open the Doha, Qatar office of B + H Architects. They supervised the design and construction of the first stadium built in Doha for the soccer World Cup 2022. Heather Cameron now manages cbstudio architecture in the Inglewood neighbourhood of Calgary. She specializes in planning, project management, urban retrofits, motherhood and abstract landscape paintings.
cbstudio architecture
1532 9th Ave SE, Calgary AB
heather@cbstudioarch.com
Kris Fox
Assistant Professor
School of Architecture, Planning & Landscape (SAPL) University of Calgary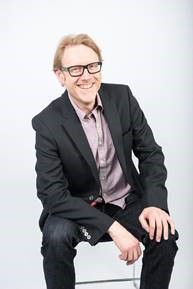 Kris Fox is an educator and practitioner of landscape architecture (RLA: CA & BC). He has taught at the University of British Columbia, Cornell University and Cal Poly San Luis Obispo.  Prior to that, he practiced in the San Francisco Bay Area for eight years as a landscape architect with Land Studio and MFLA, and as a planner with the City of Oakland and South of Market Foundation (not for profit). His research explores the relationships between craft / materials / construction, the design process, and the value systems of best practices in the 'sustainable era'. He is currently exploring strategies for enhancing the design of school grounds through innovative use and deployment of "cheap" and/or sustainable landscape construction materials using an interdisciplinary approach. His project, The Outdoor PLAYbook (http://outdoorplaybook.ca/) was developed by a team of design, health, and education researchers at UBC in close collaboration and consultation with parents, teachers, administrators, children, the Vancouver School Board and community partners. 
School of Architecture | Planning | Landscape
University of Calgary
403.220.7428
David Leinster
Chief Executive Officer
Contemporary Calgary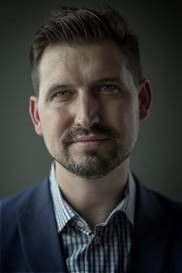 David Leinster is Chief Executive Officer of Contemporary Calgary and is responsible for the transformation of the former Centennial Planetarium into a world-class destination for modern and contemporary art. Prior to joining Contemporary Calgary, David built a successful career leading brand strategy, marketing and digital communications for Enbridge, and was responsible for ensuring the strategic development and execution of the long-term brand vision for the organization. Prior to that, he led a series of high profile corporate and non-profit accounts at leading western Canadian branding Agency, Karo Group. David is an energetic leader who brings a diverse skillset to Contemporary Calgary that includes strategy, planning, research, marketing, communications, stakeholder engagement and project management. He holds a Bachelor's degree in Business Administration from St. Francis Xavier University in Nova Scotia where he also studied drawing and painting. He lives in Okotoks with his wife, Colleen, where they raise their four children.
CONTEMPORARY CALGARY
contemporarycalgary.com
t 403.770.1351
c 403.835.6869
Käthe Lemon
Editor-in-chief
Avenue magazine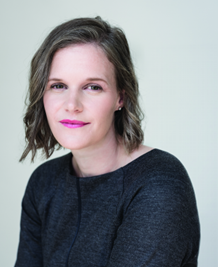 Käthe Lemon is the editor-in-chief of Avenue magazine in Calgary. She has worked as a magazine editor and writer for 20 years for a range of publications and has been at the helm of Avenue since 2007. She started her career in trade magazines, working for West Coast Aviator, then launched and edited two in-flight magazines before moving to the east coast where she was the editor of The Atlantic Chamber Journal. She has also worked for Outpost and Alberta Views and for five years taught communications history and theory through Athabasca University. Her work has been recognized with awards from the Alberta Magazine Publishers, the Western Magazine Awards, the National Magazine Awards and the International Regional Magazine Publishers Association and a Calgary Heritage Lion Award in recognition of Avenue's published work on heritage buildings. In 2011 she was named Editor of the Year by the Alberta Magazine Publishers Association. She is also one of the coordinators of the Calgary Urban Affairs Book Club.
John Shreve
Senior Urban Planner, Senior Principal
Populous​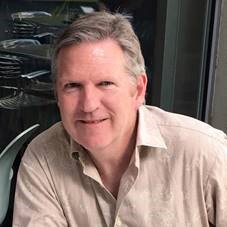 John has been a U.S.-based practitioner of architecture, planning, and urban design for over 25 years, working with a wide range of clients throughout the Americas, Europe, and Asia. He has spent much of his career bridging the professional-academic worlds with his ongoing teaching and research at various universities including the University of Kansas, where he completed his Ph.D dissertation on urban design issues of health & wellness, transformation & resiliency, and natural & human systems. At Populous, John actively integrates research and development design initiatives across multiple disciplines including architecture, landscape architecture, engineering, real estate
​​​​​​