Mayor's Urban Design Awards Jury
Wanda Dalla Costa, AIA, OAA, AAA, LEED A.P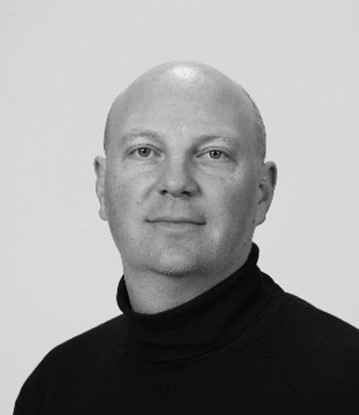 Wanda Dalla Costa is a member of the Saddle Lake Cree Nation. Dalla Costa was honored in 2022, as an Honorary Fellow of the Royal Architecture Institute of Canada. In 2019 she was recognized as a YBCA 100 recipient by the Yerba Buena Center for the Arts, a list which celebrates people, organizations, and movements shifting culture through ideas, their art, and their activism. At Arizona State University, she is the director and founder of the Indigenous Design Collaborative, a community-driven design and construction program, which brings together tribal community members, industry and a multidisciplinary team of ASU students and faculty to co-design and co-develop solutions for tribal communities. Her teaching and research are focused on Indigenous ways of knowing and being, co-design methodologies, sustainable design, and the resiliency of vernacular architectures.
D'Arcy Jones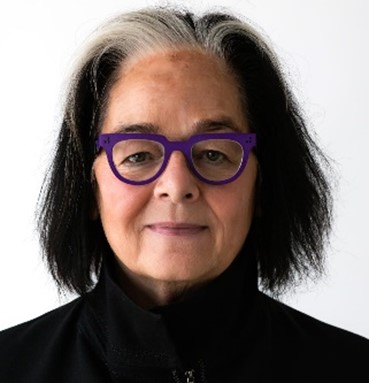 D'Arcy Jones leads a Vancouver studio practice recognized for design excellence. D'Arcy Jones Architects (DJA) was established in 2000 after D'Arcy completed a Master of Architecture degree from the University of Manitoba. DJA's ideas and responses to contemporary conditions have earned them numerous publications and awards, nationally and internationally. Practice honours include an AIBC Emerging Firm Award, a RAIC Emerging Architectural Practice Award, and the Ronald J. Thom Award for Early Design Achievement from Canada Council for the Arts. Project honours include an AFBC Design Excellence Award, AIBC Lieutenant Governor Award of Excellence Medals, Canadian Architect Awards, and a Vancouver Urban Design Award. Dalhousie Architectural Press recently published D'Arcy Jones Architects: 2009-2020, a new monograph about the studio's work and design process.
Dr. Brian R. Sinclair, PhD DrHC FRAIC AIA (Intl)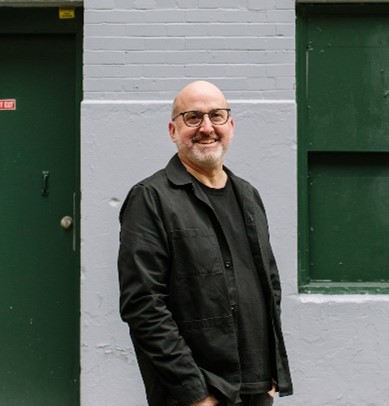 Dr. Brian R. Sinclair is an award-winning Professor of Architecture & Environmental Design, and Former Dean, in the University of Calgary's School of Architecture, Planning + Landscape. He has also served as advisor on design + sustainability to the University of Calgary, a demanding and creative role unique in the landscape of higher education. Brian is President of sinclairstudio Inc., a Canadian-based multi-disciplinary design and research corporation engaged in a broad array of projects around the globe. Prior to his deanship, Sinclair was Chair of the Architecture school at Ball State University, USA. Brian holds postgraduate degrees in architecture and psychology. An educator and practitioner, Sinclair`s expertise + engagement spans from science to art. Professional memberships include American Institute of Architects (AIA), the Union of Mongolian Architects (UMA), the Society of Nepalese Architects (SONA), and Fellowship in Royal Architectural Institute of Canada (RAIC). International boards include Architectural Research Centers Consortium (ARCC) and the Toda Institute for Global Peace + Policy Research.
Ali McMillan, Federation of Calgary Communities, Planning Coordinator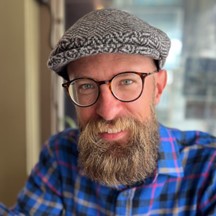 Ali is passionate about grassroots community building and empowering citizens to participate in active neighbourhood life. Ali has a B.Ed from the University of Victoria and her certificate in public participation from IAP2. Ali worked in planning and engagement for community associations in Bridgeland and Hillhurst Sunnyside before joining the Federation. She has initiated many community-level placemaking and tactical urbanism projects in Calgary such as Polka-Dot Intersection Intervention and Pop-Up Wayfinding, as well as some larger city-building projects such as the award-winning Flyover Park. When she's not placemaking and enjoying life around Bridgeland, she can be found exploring the mountains outside Calgary with her family in the "Honey Bus," her beloved 1977 VW Van.
Darren Krause, founder and editor at LiveWire Calgary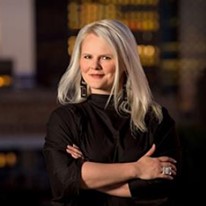 Darren Krause has been a daily news journalist in Calgary for the past 15 years. The first 11 were as the managing editor of the former Metro Calgary, and the last four as the founder and editor at LiveWire Calgary, a daily independent media outlet. Darren has covered the city hall beat over the years and developed a passion for planning and development issues in the city.