Overview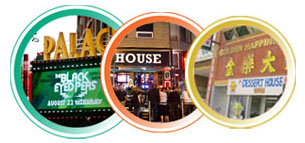 The City of Calgary has identified a need to update and review the regulations for billboards and digital signage. The purpose of this review is to create and update definitions and rules in the Land Use Bylaw 1P2007 to accommodate and manage, the introduction of digital LED technology with signs. The aim of the review is to look at the development trends in signage and changes in technology over the last 30 years and to create a regulatory framework that takes into account the land use district structure of Bylaw 1P2007 as well as best practices.
The Centre City Planning Policy group plays an active role in this city-wide project to ensure that signage regulations are developed that take into account the unique needs of our Centre City. The review will ensure that signage regulations are appropriate for the Centre City context and ultimately have a positive contribution towards making Calgary's Centre City a vibrant place to live, work and play.
Contact Centre City
For more information on Centre City projects, please call 311.​​​​​​​