City Announces State of Local Emergency (SOLE)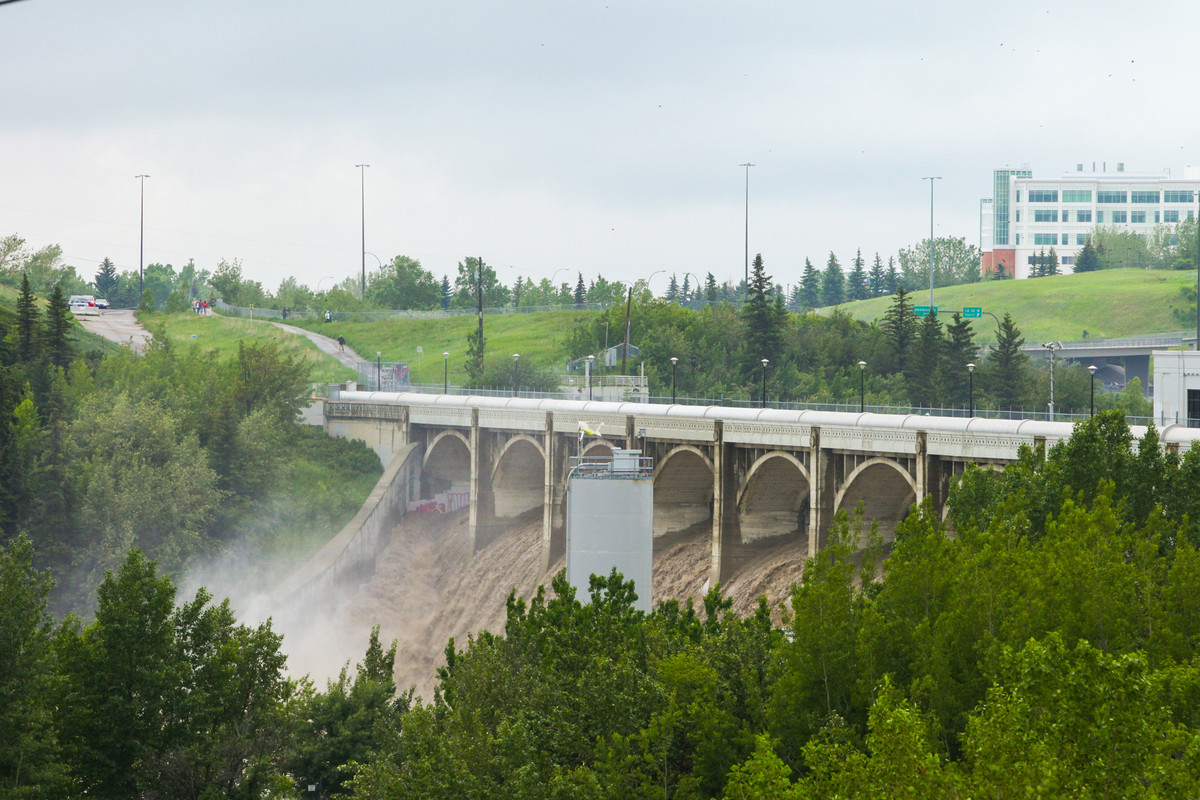 With the significant rainfall event in the City of Calgary and surrounding areas, we are taking extra precautions to ensure Calgarians are safe.

At this point, river flows are not expected to cause widespread overbank flooding. However, Mayor Gondek, CEMA Chief Susan Henry and Director of Water Resources, Francois Bouchart announced a State of Local Emergency (SOLE) and the opening of the Emergency Operation Centre to lead coordination and response efforts including taking several steps to protect critical infrastructure and the safety of citizens. The SOLE allows us to write local orders to clarify or deal with local challenges and quickly secure supplies needed to run essential services. In addition, this SOLE helps us take further actions to protect the most vulnerable in our community.  

While high water levels are not expected in Calgary until Thursday, we are making every effort to inform Calgarians which areas in the city are at risk of flooding. In some localized communities along the Bow River, there may be the potential to be on standby to evacuate.

Kudos to our City employees who have worked tirelessly to prepare us for an event like this one. Flood mitigation investments made by The City since 2013 through Council's approved Flood Resilience Plan are playing a significant role in the preparation for these current and anticipated conditions and the work that is in progress to keep Calgarians safe and protected. Thank you to those of you who are working hard to respond to this event, and those who are continuing to keep our services running as smoothly as possible.

What Calgarians should do:

Exercise caution around riverbanks as the fast-moving water can cause erosion and destabilization of riverbanks.
Warn children about the dangers of fast-moving water, particularly those residents who live near the river.
Cyclists and pedestrians should watch for low-lying areas where the river can submerge the pathways. Visit calgary.ca/pathwayclosures for up-to-date information on pathway closures. 
Please be aware and adjust your travel to allow time to react, respect gate closures.
Contact 311 if you see any flooding concerns. Contact 911 if life safety is a concern.
Keep pets away from fast moving water.
Remove lawn furniture and other portable items off the riverbank.
Take steps to be flood ready:
Move valuables and documents out of your basement as basement seepage is possible in river communities in lower-lying areas.
If you have a sump pump or backflow valve, ensure it's working.
Citizens should make sure to clean debris from eavestroughs, so they don't overflow with water and seep into basements. Point downspouts away from homes onto grassy areas so water soaks into the ground.
Tree Impacts:
If you'd like to report a fallen tree on City property or blocking a roadway, report it on the 311 app or online at calgary.ca/311. If the tree is on private property, it is your responsibility to arrange removal services.
If the tree has fallen on a power line, call the Enmax Power Trouble Line at 403-514-6100. If you see sparks or fire, call 911.

To help residents with the clean up, The City will be temporarily waiving disposal fees for tree debris from the storm. Residential customers can take storm-related tree debris to all three waste management facilities at no charge until July 15.
Residents can also dispose of tree branches in their green carts. To do this, they should ensure that:
Branches and tree trunks are less than 15 cm (six inches) in diameter and less than 1.25 m (four feet) in length.
The lid of the cart can close.
Once the green cart is full, residents can place extra cut branches into paper yard bags, roll the tops of the bags closed and set at least two feet to the side of the green cart for collection.
Report pooled water on streets:
The City of Calgary has special devices in the storm drains that allow the water to drain slowly and not overload the stormwater system. If citizens see water pooling around storm drains they should wait 90 mins and if it's still not draining, take a photo and submit it via the 311 app or online request. This will help City crews respond on a priority basis.
Please stay tuned to local weather reports, and our own City communications channels for updates, including Calgary.ca/flood. Stay safe everyone! 
Categories: State of Local Emergency, Flood and Drought, SOLE, Safety, Tips