Weeds, insects, animals and diseases can ravage our gardens, parks, green spaces and natural areas. It's critical to be aware of these natural predators, so The City has compiled information on the most common pests in Calgary.
Weeds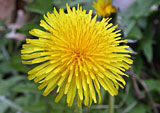 Weeds like dandelions and lawn mushrooms can appear in even the healthiest garden or park, and are difficult to get rid of. Other common weeds and invasive plants in Calgary to check for are giant hogweed, Dame's rocket, salt cedar, toadflax and creeping bellflower. Learn more about invasive plant prevention and management.
Insects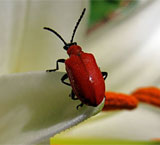 Wasps, ants and mosquitoes aren't just annoying – they're dangerous pests to have in your yard or garden. The City takes a number of steps to reduce the impact of these insects, but there are a number of things you can do too. Calgary's newest pest, the red lily beetle, poses an especially high risk to our plants.
Animals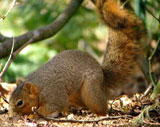 From squirrels to pigeons to beavers to pigeons to geese, Calgary's wild animal population can be a definite burden on our natural areas and city streets. Learn more about animals in your yard like mice, northern pocket gophers, richardson's ground squirrels (gophers), and voles.
Diseases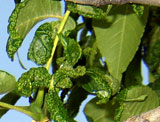 Our trees are one of Calgary's greatest assets, but they can get sick too. Let's take steps to prevent and treat tree diseases – looking after our trees will keep the Calgary landscape fresh, vibrant and healthy.​​​​​​