Planning festivals and events
COVID-19 - Cancellations
All City of Calgary-supported events set to take place through August 31 are cancelled. In addition, permits for third party events that were set to be held on City land through August 31 have been cancelled.

Starting June 12, 2020, The City is accepting applications for drive-in and drive-thru events that meet Alberta Health Services and City restrictions, legislation and guidelines. The City will issue permits to successful applicants for approved drive-in or drive through events. 

Our application process is open only to drive-in and drive-thru events at this time. All other events described above remain cancelled through August 31. 

​​
Drive-in and drive-thru event planning during COVID-19
Starting June 12, we are opening our festival and event application process to drive-in and drive-thru events. We have examined these events with several partners and found, that if all participants follow COVID-19 guidelines, these events can be an opportunity for people to participate in an event during the COVID-19 pandemic.
If you are interested in planning a drive-in or drive-thru event:
Our Event Services team will contact event organizers and provide information regarding how long it will take to review your application. As each event may have different elements, the time to review and approve drive-in or drive-thru events will vary.
Event Planning Resources​​
Are you planning a festival or event that takes place on City land? Do you require services from our departments? Services include event applications, event guidelines, permits, approvals, regulatory requirements, festival and event food vendor operating requirements, and additional information (Emergency response plans, alcohol licensing, safe food handling, etc).
The City's Event Services Team provides a one-stop approach for festivals and events that take place on City land.
Event Services can assist you with:
Charity runs and walks
Races and triathlons
Arts, cultural and music festivals
Parades
Block parties
Celebrations and so much more.
​​​​​​​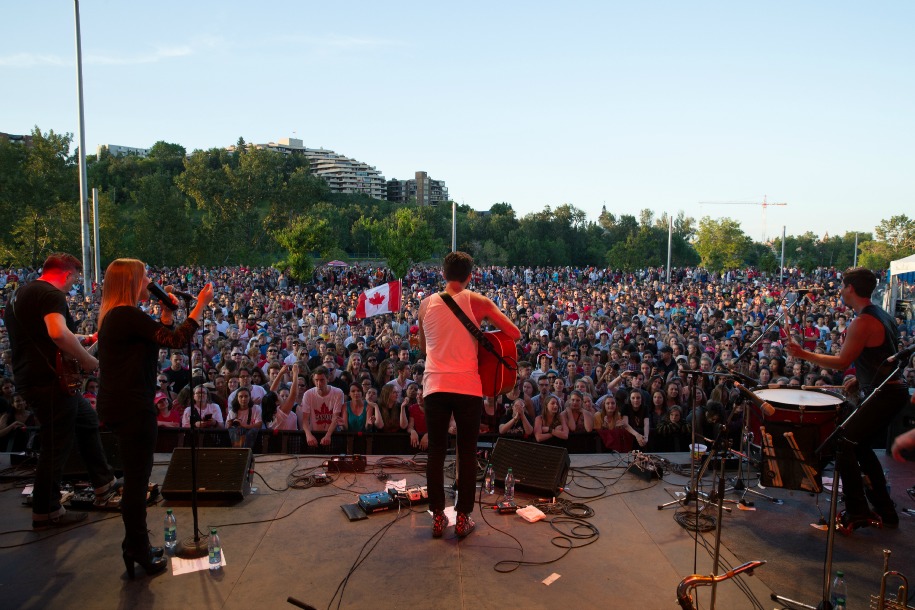 ​​
​​​
Event Funding
There are two funding sources managed by the Event Services team. The Festival and Event Subsidy Program provides approved events with subsidized City fees such as service costs, permit fees and license fees, as per the direction from Council. The Council Strategic Initiatives Fund assists one-time events or inaugural editions that encourage innovation and have the potential to support or contribute to the goals of Council.
Festival and Events 101
Event Services is committed to providing ongoing educational support to event organizers. Annually we identify relevant topics and present our Festival and Event 101 series to provide organizers with valuable information and resources. This also creates a forum in which event organizers can speak directly to the Event Services Liaisons to address pertinent questions and concerns.
Contact Event Services
Phone:
403-476-4311
E-mail: eventservices@calgary.ca
Office:
Open Mon - Fri, 8:30 a.m. - 4 p.m.
2105 Cliff Street SW
Calgary, Alberta T2S 2G4
Mailing Address:
Event Services #63
P.O. Box 2100 Station M
Calgary, AB
T2P 2M5​​​​
Subscribe to The City of Calgary Event Services email updates and receive information for organizers of events, festivals, walks and runs in Calgary.​​​​​​​​
​​​ ​​​​​​