Planning festivals and events
Drive-in, drive-thru, community event and non-competitive walk or run event planning during COVID-19
As of July 3, we are accepting event applications to community events and non-competitive walks and runs. We continue to accept applications for drive-in and drive-thru events. In alignment with Stage 2 of the Province's relaunch strategy and when participants follow COVID-19 guidelines, these events can be an opportunity for people to safely participate in an event during the COVID-19 pandemic.
If you are interested in planning a drive-in, drive-thru, community event or non-competitive walk or run:
We have temporarily condensed our 90-day application process to 30 days.
Event Planning Resources​​
Are you planning a festival or event that takes place on City land? Do you require services from our departments? Services include event applications, event guidelines, permits, approvals, regulatory requirements, festival and event food vendor operating requirements, and additional information (Emergency response plans, alcohol licensing, safe food handling, etc).
The City's Event Services Team provides a one-stop approach for festivals and events that take place on City land.
The City supports over 265 events every year.
We're proud to support the vibrant arts and culture community in Calgary.
​​​​​​​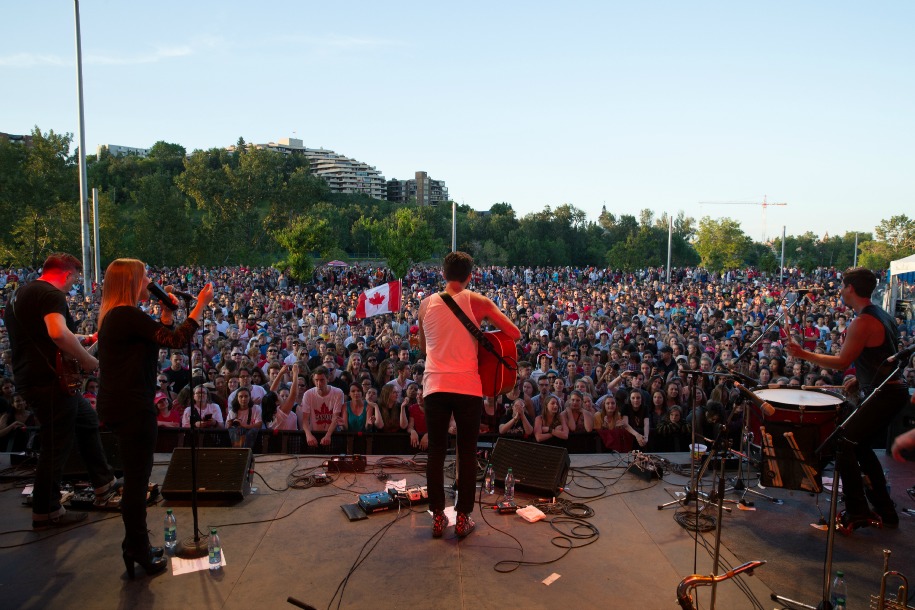 ​​
​​​
Event Funding
There are two funding sources managed by the Event Services team. The Festival and Event Subsidy Program provides approved events with subsidized City fees such as service costs, permit fees and license fees, as per the direction from Council. The Council Strategic Initiatives Fund (CSIF) assists one-time events or inaugural editions that encourage innovation and have the potential to support or contribute to the goals of Council.
NEW - Festivals and Events Microgrant Program
$75,000 is available to support arts, culture, sport and recreation events. Applications will be accepted between July 20 and November 13, 2020 (or until all funds are allocated) for events planned between July 20 through to December 31, 2020. Learn about our new grant program.
Update - CSIF
As a result of the cancellation of mass gatherings in Calgary and third-party events on City land, the Council Strategic Initiatives Fund (CSIF) will not be accepting applications for funding until further notice.
Festival and Events 101
Event Services is committed to providing ongoing educational support to event organizers. Annually we identify relevant topics and present our Festival and Event 101 series to provide organizers with valuable information and resources. This also creates a forum in which event organizers can speak directly to the Event Services Liaisons to address pertinent questions and concerns.

Contact Event Services
Phone:
403-476-4311
E-mail: eventservices@calgary.ca
Office:
Open Mon - Fri, 8:30 a.m. - 4 p.m.
2105 Cliff Street SW
Calgary, Alberta T2S 2G4
Mailing Address:
Event Services #63
P.O. Box 2100 Station M
Calgary, AB
T2P 2M5​​​​
Subscribe to The City of Calgary Event Services email updates and receive information for organizers of events, festivals, walks and runs in Calgary.​​​​​​​​
​​​ ​​​​​​