Smart city story: Technology and traffic

Reducing Rush Hour: Lane Reversals
---
Rush hours in Calgary - much like any major city - are extremely busy times on our roads. Increased traffic in peak directions can cause congestion, delays and frustration.
The City saw an opportunity to improve rush hour traffic through lane reversals. This meant that lanes going in the opposite direction reverse to support high volumes of traffic during rush hour.
The goals were to:
Reduce congestion,
maximize use of infrastructure and,
improve Calgarians' experience on our roads.
So far, two permanent (Bow Trail connecting to 5 Avenue SW and Memorial Drive through the intersection at 10 Street NW) and two pilot lane reversals (Memorial Drive and Edmonton Trail NE and 5 Avenue SW from 11 Street to 5 Street) have been created.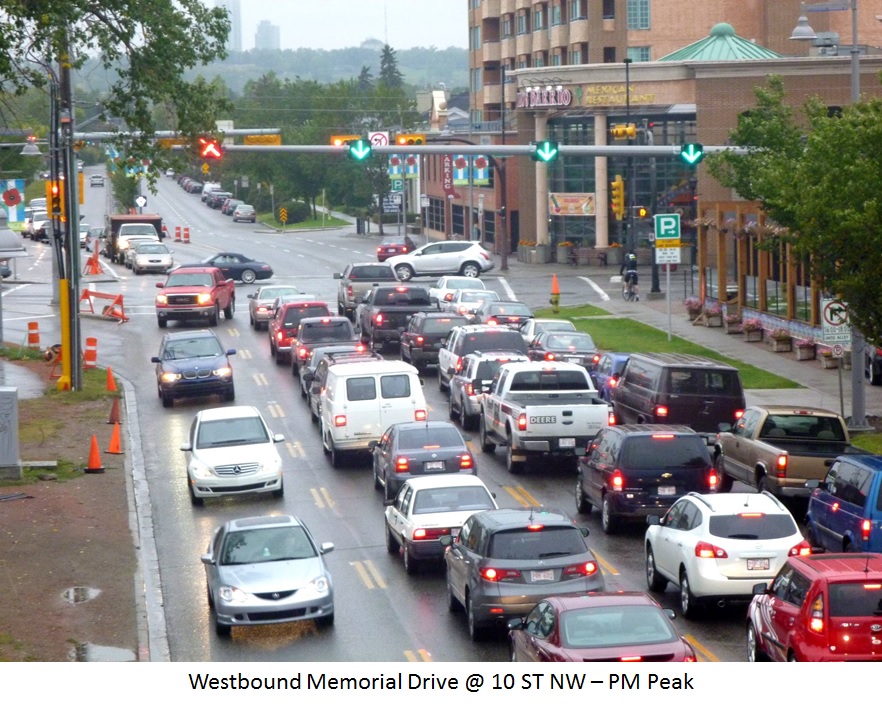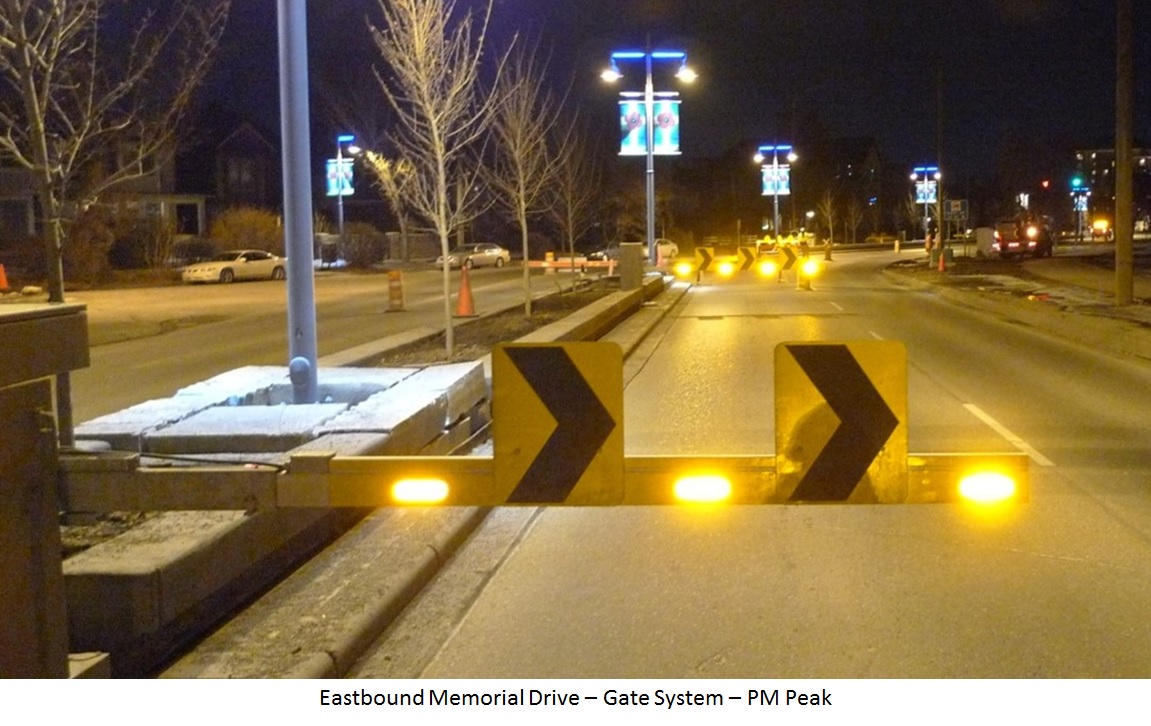 There are also older systems on Centre Street and 10 Street NW. New technology used in this project included fibre optics to connect to The City's Traffic Management Centre, advanced traffic signal controllers, and software and logic devices. Road signage was adapted and awareness campaigns promoted the changes to drivers.
These improvements rethink how vehicular traffic can use and maximize existing infrastructure. One system on Memorial Drive and Edmonton Trail has decreased rush hour delays on Memorial Drive by about 30% and shortened queues by as much as one kilometer.
Improvements for cyclists and pedestrians were also made. Enhanced crosswalks, signals and pathways make walking safer, easier and more enjoyable. Bicycle-specific signals and crossings encourage greater use of cycling infrastructure.
Calgary's lane reversal systems have reduced traffic congestion, delays, fuel consumption, car emissions and rush-hour traffic through neighboring communities. Rush hour commuters would agree- this is a smart city improvement using data and technology.