Smart city story: Long range, low power technology
LoRaWAN: Smarter, cheaper data to improve citizen service
---
The connectivity of today is astounding. Technology has become integrated into our daily lives in ways that are seamless, complex and full of promise.
The City of Calgary aims to be an early adopter of new technologies that help us better serve citizens. We are the first Canadian city that built and owns a new type of wireless network. This network, providing near city-wide coverage, has the potential to connect City devices, business units and projects using the "Internet of Things" technology to enhance communications, planning and citizen services. The City's municipally-owned Internet of Things (IoT) wireless network project won the 2018 Alberta Minister's Award for Municipal Excellence​ and the 2019 Smart 50 Award.
The Internet of Things: Connected objects, network data
The Internet of Things (IoT) is a system of interrelated devices that can transfer data over a network without the need for human interaction.
Your home's programable thermostat, Fitbit, Voice Assistant (such as Google Home or Amazon Alexa) or even your car is part of a growing network of connected objects that collect and use data using embedded sensors.
Typically, the network that this data is transmitted on is called a Long Range Low Power Wireless Area Network, or LoRaWAN.
It carries and transmits signals of IoT devices to receivers and other compatible devices. These signals can travel multiple kilometres.
Most LoRaWAN IoT devices are inexpensive and can run for years on battery power, reducing the site-visit cost for device maintenance.
Many City businesses need battery-operated sensors in the field - but we lacked the wireless connectivity to link them to each other.
In addition, wireless connectivity allows for near real-time operational reporting, which improves the accuracy of data collection and reduces reliance on manual reporting processes, which saves time.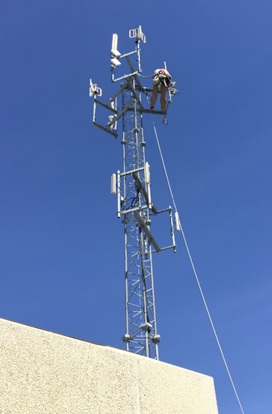 Photo 1: The City of Calgary LoRaWAN radio tower
LoRaWAN and The City of Calgary
In 2016 The City launched a collaborative project to build a municipal LoRaWAN; it was based on an "open to innovation and experimentation" concept which engaged researchers and students from the University of Calgary and IoT developers from the local industry.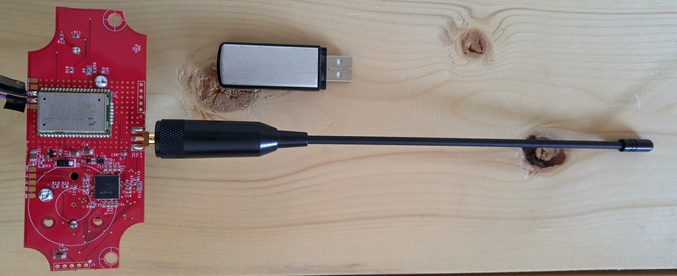 Photo 2: LoRaWAN acoustic sensor developed by U of C
Completed in September 2017, the network provides wireless signal coverage for a large footprint in the Calgary region, including the busy downtown core and most of The City's facilities in the South and East areas.
Thanks to The City's investment in the underlying communication infrastructure (including radio towers and fibre network) since 2000, we were able to build the LoraWAN network with minimal additional cost.
It is the first industrial grade LoRaWAN network built by a Canadian municipality to enable local IoT innovations. There were many technical challenges to overcome; however all the results and findings that resulted from the project are valuable contributions to the IoT industry.
New IoT pilot projects can now proceed to develop service-based solutions for City Business Units.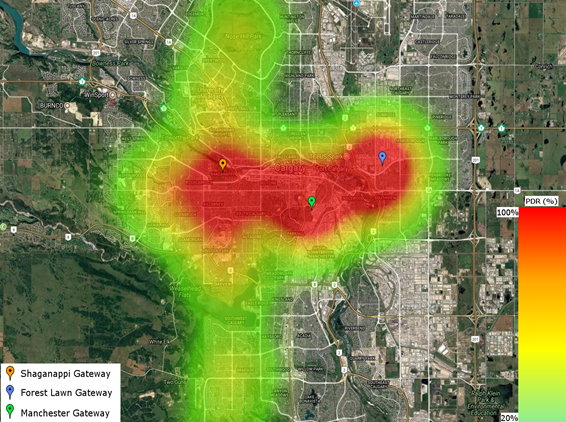 Photo 3: City of Calgary LoRaWAN signal coverage map
This long range, low power technology means The City can:
wirelessly monitor devices that are difficult to access or out of range for Wi-Fi
be more cost effective compared to use of the existing cellular network
be more efficient with employees' labour- time is spent on complex tasks rather than data collection
be more effective at service delivery- more accurate and timely data to plan city work and respond to emerging needs
The City can use LoRaWAN to make citizens' lives better everyday, for example:
Measuring soil condition for urban canopy maintenance and water valve status remotely, which saves time, conserves resources and provides more accurate and timely data.
City-wide air quality sensors enable us to monitor the environment.
River sensors provide ongoing updates on flood concerns, allowing us to better plan and prepare for any high-water events.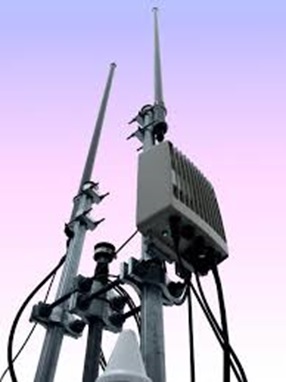 This was truly a collaborative project and aims to be an ongoing partnership of technology, learning and innovation between The City, educational institutions and local businesses. Our goal is to continue building Calgary into a IoT centre of excellence that adapts and meets the ever-changing needs of our city and citizens.
Photo 5: LoRaWAN sensors used by the City of Calgary