Calgary Alpha House Society
Calgary Alpha House Society is a non-profit, charitable agency that provides safe and caring environments for individuals whose lives are affected by alcohol and other drug dependencies. Below are some of the way in which they continue to support the community amid the COVID-19 pandemic.
Rough Sleepers: Alpha House's Encampment Team works with "rough sleepers", who do not use the shelter system but instead, camp outdoors. These individuals may avoid shelters for a variety of reasons, but it often means they are disconnected from the news and the internet. When a number of these individuals could no longer visit local clinics to get the help they needed due to the pandemic, Alpha House's Encampment Team was able to provide medical assistance and share accurate information, including tips on how to stay safe.
Many rough sleepers also rely on public businesses or services to wash their hands or use the washroom. Since many of these locations are currently closed due to COVID-19, Alpha House jumped to meet the need and coordinated wash basins for congregates of camps to be able to practice proper hygiene.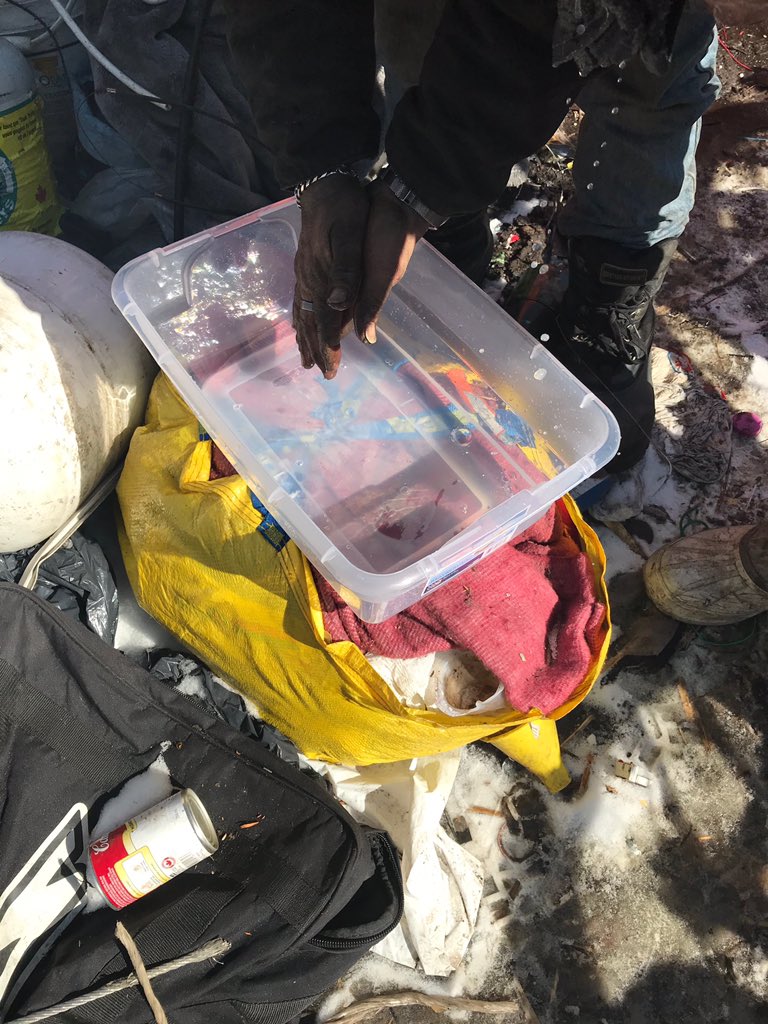 ​​​
Home is where the hotel is: Alpha House staff have been phenomenal in adapting quickly to ever-changing rules and regulations to protect clients and the general public. Early on in the pandemic response, Alpha House was able to secure a hotel to house 40 clients who had been using the shelter. This enabled better physical distancing in the main building of the shelter and offered Housing Staff the opportunity to work with clients transitioning to housing. Six individuals from the hotel are currently on the waiting list for housing, and four have already been housed. Pictured here is an Alpha House staff member giving a guitar lesson to a hotel client during some down time.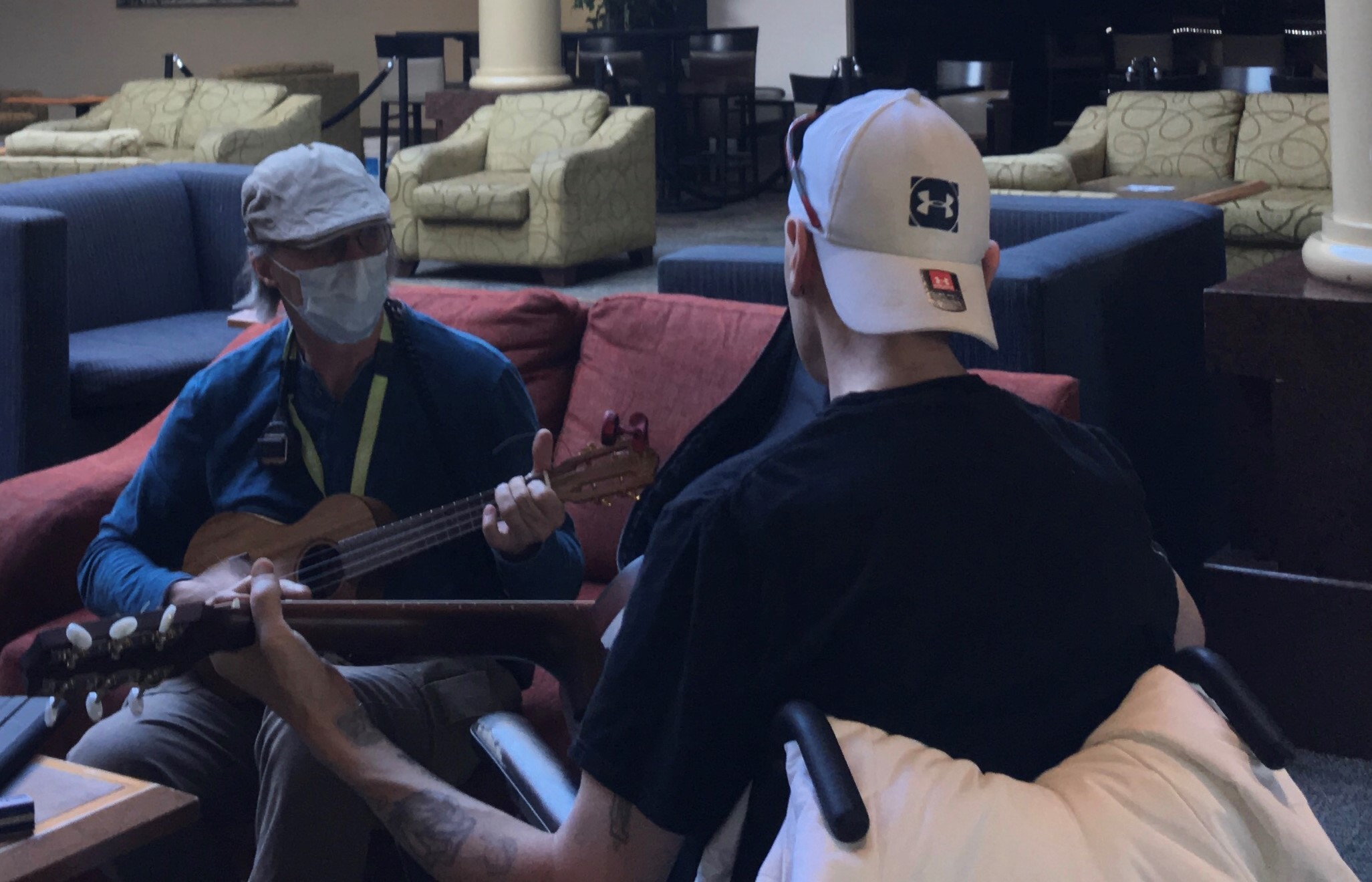 ​​​
Making space: At the onset of the pandemic, staff quickly converted space inside their Detox Program to accommodate isolated 'health spaces' for symptomatic individuals awaiting test results. With appropriate protocols in place, Alpha House was able to continue a small number of intakes for the Detox Program, while providing an option for shelter clients with symptoms to safely wait for test results. Currently, 15 isolated Health Beds exist to accommodate symptomatic individuals and to protect clients and staff from transmission.
For more information about Calgary Alpha House Society, visit www.alphahousecalgary.com.​​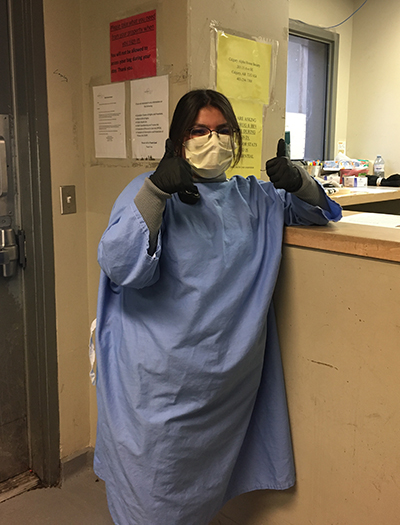 ​​
​​​
Categories: Shelter