Arts Commons Transformation Project
Project update - April 2021
On April 26, Calgary City Council approved $80 million for Arts Commons Phase One, as part of a $200 million investment in Calgary's Greater Downtown Plan. This initial investment is earmarked for actions that will address office vacancy improve downtown vibrancy, and support the development of thriving neighbourhoods. Read the announcement news release.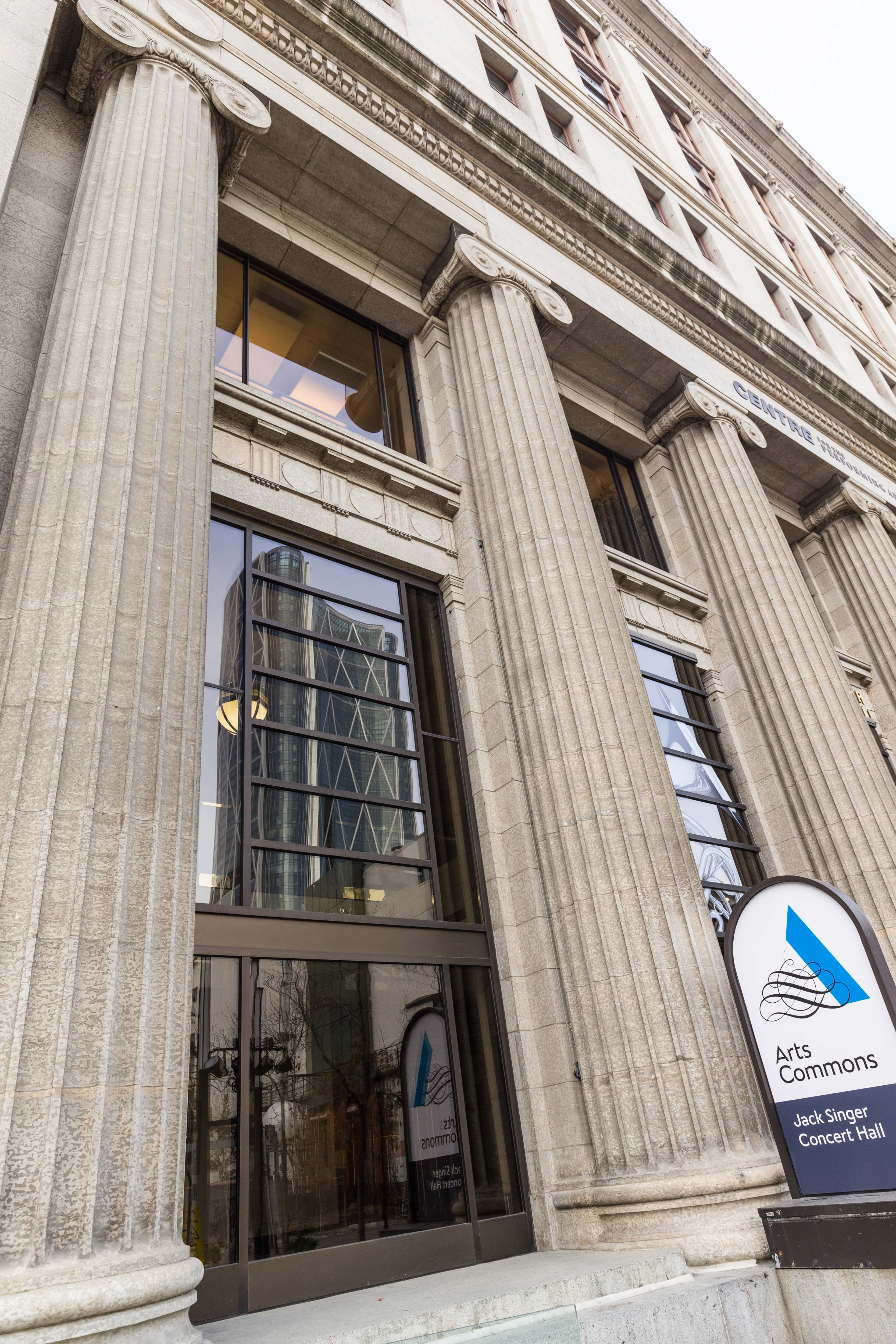 The Project
Executed in two Phases, Arts Commons Transformation will both expand capacity in an adjoining new building and renew the existing facility.
Phase one of the transformation will expand capacity at a new location called Arts Commons North, or The Roadhouse. The Road House will include three versatile, purpose-built venues, a connection to the existing building and supporting amenities. This 173,000 square-foot space will include a new 1,200 seat theatre, two smaller theatres, rehearsal space and an elevated corridor to the existing building and related amenities.
Phase two of the Arts Commons Transformation involves the revitalization of the existing facility. Arts Commons South or The Resident House will be redesigned and will create a civic arts centre that is more accessible, with upgraded amenities and technology. The Resident House is currently home to six resident companies.
Calgary Municipal Land Corporation (CMLC), a wholly owned subsidiary of The City of Calgary and steward of the Rivers District Master Plan, is serving as Development Manager for the Arts Commons Transformation project on behalf of the project partners Arts Commons and The City of Calgary. 
[1] Economic Contribution Analysis, Deloitte 2019.
Download the Arts Commons Transformation Economic Impact Info Sheets for the City and Province.
The design process for Phase one and Phase two is funded through $25 million of Municipal Sustainability Initiative (MSI) approved by Calgary City Council on September 30, 2019. The design process will utilize a portion of the funding with the remaining balance being held for construction of Phase one once funding is in place.
Located in downtown Calgary, Arts Commons has been home to arts and culture since 1985. Resident companies include Alberta Theatre Projects, Arts Commons Presents, Calgary Philharmonic Orchestra, DownStage, One Yellow Rabbit Performance Theatre and Theatre Calgary. It officially opened September 14, 1985 by then Premier of Alberta, Peter Lougheed. The oldest part of the city block that houses the Arts Commons is the Burns Building, which was constructed in 1912. This laid the foundation for the current building, along with the Calgary Public Building (built in 1930/31) which were incorporated into the plan for the Arts Centre. In December 2014, the Centre was rebranded as Arts Commons. This expanded the organization's offerings beyond the performing arts.