Chinatown is one of Calgary's most distinctive cultural neighbourhoods with a long history. It is a unique area, important to residents, citizens and visitors.
Thank you for sharing your thoughts
Our online survey has closed. Thank you to everyone who participated. We will share the results of the survey in the coming months. 
​​

Chinatown needs a new policy for development
---
Chinatown needs a new policy for development. The current Chinatown Area Redevelopment Plan (ARP) is now more than 30 years old. When the ARP was approved in 1986, the role of community character and culture were not well-represented. So, for the first time in Calgary, a cultural plan will be created with the Chinatown community to give direction to planning policy. With the guidance of the community, these new plans will help support Chinatown's future as a vibrant, culturally-rich place to live, visit, work, and do business, for generations to come.  
Tomorrow's Chinatown is a project to create the first cultural plan in coordination with a new local area plan that will be influenced by the cultural plan, through collaboration with the Chinatown community.​
Cultural Plan for Chinatown
---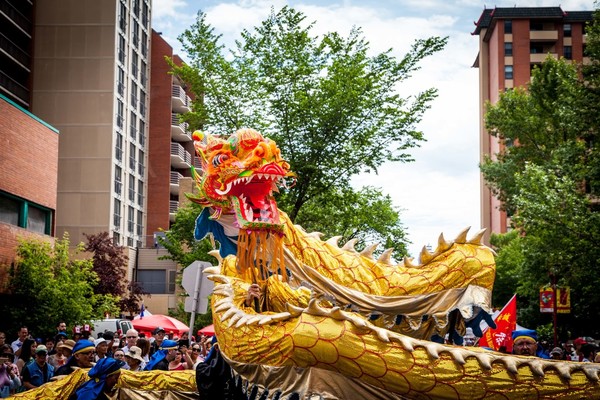 In general, culture is anything that defines the unique identity of a community or social group, including social customs, seasonal traditions, food, fashion, literature and music. Culture also includes less obvious aspects of our lives such as heritage, community initiatives, the performing arts and much more.
We recognize the role of culture in shaping communities. This cultural plan will be a roadmap for the planning and use of cultural resources to strengthen the economy and improve the quality of life in Chinatown. It will build on the Cultural Plan for Calgary, approved by Council in 2016 to integrate cultural consideration into the way we make plans, decisions, collaborate and govern.
Local Area Plan for Chinatown
---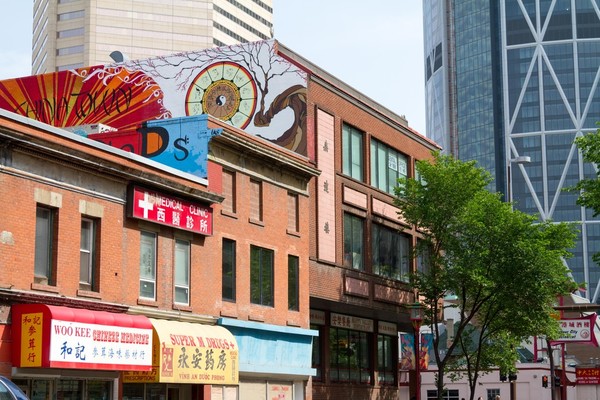 Chinatown's new local area plan helps guide where and how future growth and (re)development should happen within the community. Chinatown's local area plan is unique and different from other community local area plans because it will be influenced by its own Cultural Plan. The goal is to make sure the area is vibrant and thrives now and for future generations.
There are many things a local area plan can do: 
Help guide future development
Convey a long-term vision for the area
Propose a concept for how land could be used or rezoned in the future
Provide guidance and direction at a site or block-level, based on unique conditions or circumstances in the area
Be updated: it is a living, dynamic document that is meant to be updated as local conditions and circumstances change
There are some things a local area plan cannot do:
Make development happen
Regulate specific sites or properties
Allocate budget
Include / duplicate policies that exist in other City bylaws, policies, etc.
(Re)Development application process during 2020 and 2021
---
While the project work on Tomorrow's Chinatown is underway over the next two years, development applications that we receive in Chinatown will be processed and reviewed against the currently approved Land Use Bylaw and the existing policy framework. This existing framework includes the Guiding Principles for Development​ in Chinatown, which was approved by Council in December 2016.

Timeline
---
Summer 2020 – Community engagement commences.

Winter 2020 – Consult with the community to establish an Advisory Group and a cultural plan consultant is hired.
September 2019 - The project scope of Tomorrow's Chinatown receives unanimous approval.
March 2019 - Council approved funding for Tomorrow's Chinatown​.

Fall/Winter 2018 – Consulted with the community, including Chinatown Community Association, Chinatown District BIA, active community members and advocates, landowners and Urban Alliance researchers. With community input, the scope of the project was developed and refined.
June 2018 – Council directed Administration to proceed in preparing a Cultural Plan for Calgary Chinatown that will inform a culturally-based Local Area Plan to replace the 1986 Chinatown ARP, subject to funding and partnerships.
Chinatown Initiatives
---
​​ ​​​​​​​​​​​​​​​​​​​​​​​​​​​​​​​​​​​​​​​​​​​​​​​​​​​​​​​​​​​​​​​