Calgary's greater downtown plan
Downtown is central to Calgary's economic recovery
This is an updated version of the Plan with changes recommended at the April 7, 2021 Standing Policy Committee on Planning and Urban Development meeting.
We're facing a long road to recovery, but there is no looking back
We must focus on the future. Calgary's downtown will not go back to the way it was before the pandemic, let alone five to ten years ago because of changes to our energy industry and how and where people work. We must take bold steps now, implement necessary changes and make decisive moves quickly in order to transform and reinvent downtown for decades to come. 
What is the Greater Downtown?
---
The Greater Downtown is made up of six communities that surround the confluence of the Bow and Elbow rivers. 
Downtown Core
Downtown West
Eau Claire
Chinatown
East Village
The Beltline
Calgary's bustling centre of commerce and a 24/7 destination
Our future success relies on downtown being a place where people want to live, visit and set up businesses. We need to move beyond the traditional 9 to 5 business district towards a vibrant city centre people enjoy 24/7 with a balanced mix of residential, office, retail, entertainment, tourism and culture. 
Retail
Exciting opportunities are in store for businesses and shoppers.
Residential
We're encouraging more people to live near where they work downtown.
Office
We'll shift from vacancy to vibrancy through office space innovations.
Entertainment
More festivals, events, sports and reasons to visit downtown are coming.
Tourism
We're building a world-class tourist and tier-one conference destination.
Culture
Calgary's growing arts community shares our unique perspective with the world.
The 10 principles for Greater Downtown
---
Greater Downtown is a resilient and vibrant place for everyone, with welcoming neighbourhoods, active streets, and well-used public spaces.
Economic vitality and innovation
Create exciting places that attract businesses and talent.
Identity and place
Design neighbourhoods that Calgarians are proud to call home.
Opportunity and choice
Give everyone access to housing options and neighbourhood amenities.
Health and wellness
Ensure everyone has access to health care, medical services and more.
Social interaction
Build gathering places for events and neighbourhood get-togethers.
The green network and natural environment
Protect and restore the green network and natural areas.
Mobility for all
Provide options that address mobility needs for all ages and abilities.
Climate mitigation and adaptation
Support the transition to a low-carbon economy and adapt to extreme weather.
Quality urban design
Connect buildings, streets and places to meet the needs of people and businesses.
Resilient and prepared
Adapt, survive and thrive in the face of chronic stresses and acute shocks to our city.
The Greater Downtown Plan is our way forward
We have a vision, roadmap and commitment to build a thriving, future-focused downtown. The Downtown Strategy team, comprised of The City of Calgary, civic partners, community partners and business improvement areas, is focused on near-term actions. Ongoing monitoring of progress and results allows us to course correct and remain nimble.
Short-term wins
We're running short-term pilot projects with the potential to have a major impact five to ten years into the future, such as: welcoming temporary patios on Stephen Avenue that boost restaurant capacity; closing streets in the East Village for events; incentivizing office conversions and residential development; and supporting Calgary's tech sector through our Living Labs program.
Long-term view
The City and our partners have developed a plan to help businesses, developers, investors and citizens understand the direction Calgary's downtown is headed over the next decade. We're creating incredible opportunities for everyone along the way.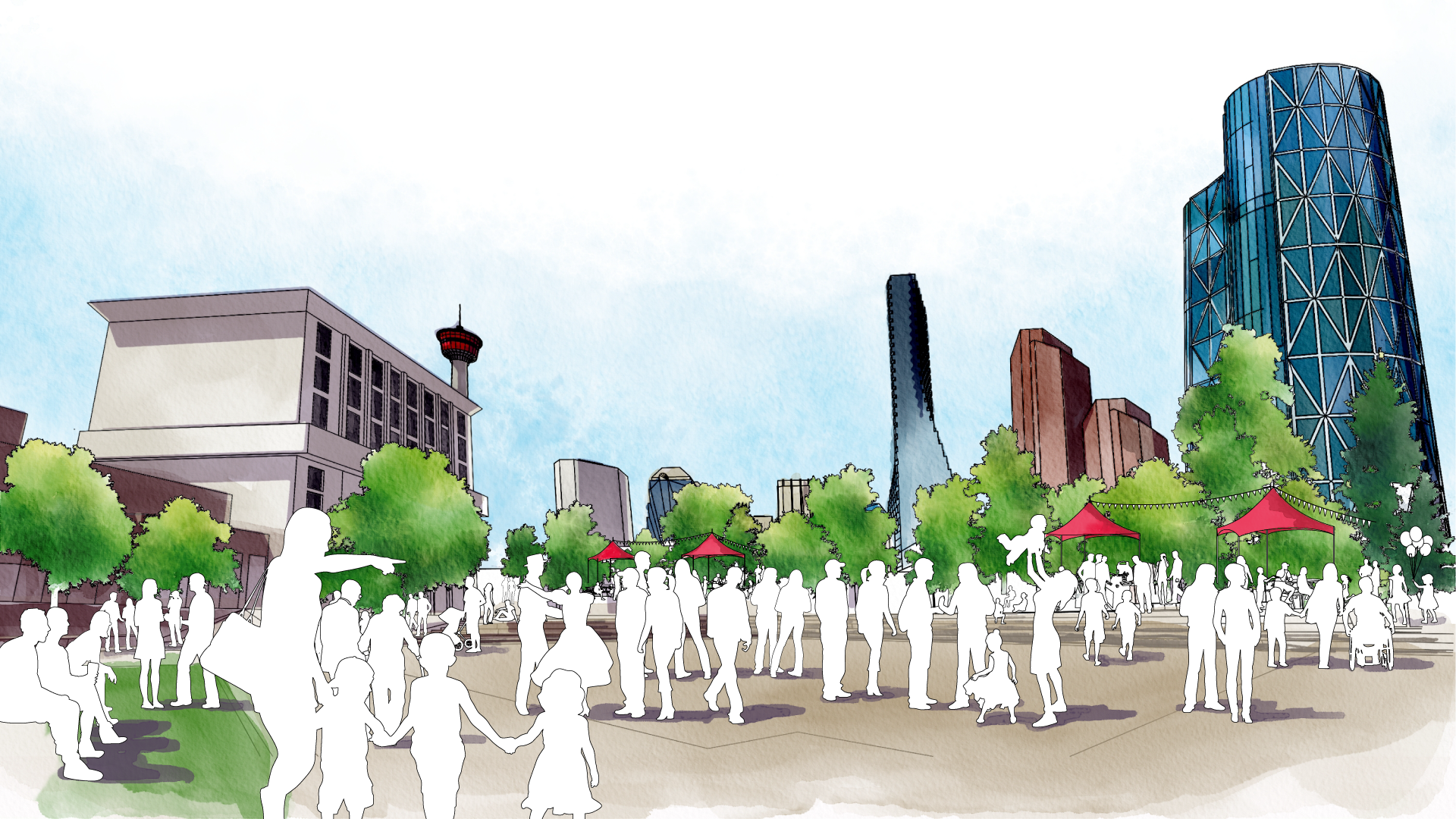 1. Neighbourhoods for vibrant urban life
Create mixed-use neighbourhoods with gathering places, housing choices and all of the amenities residents need close by.
How we get there:
Strategic move 1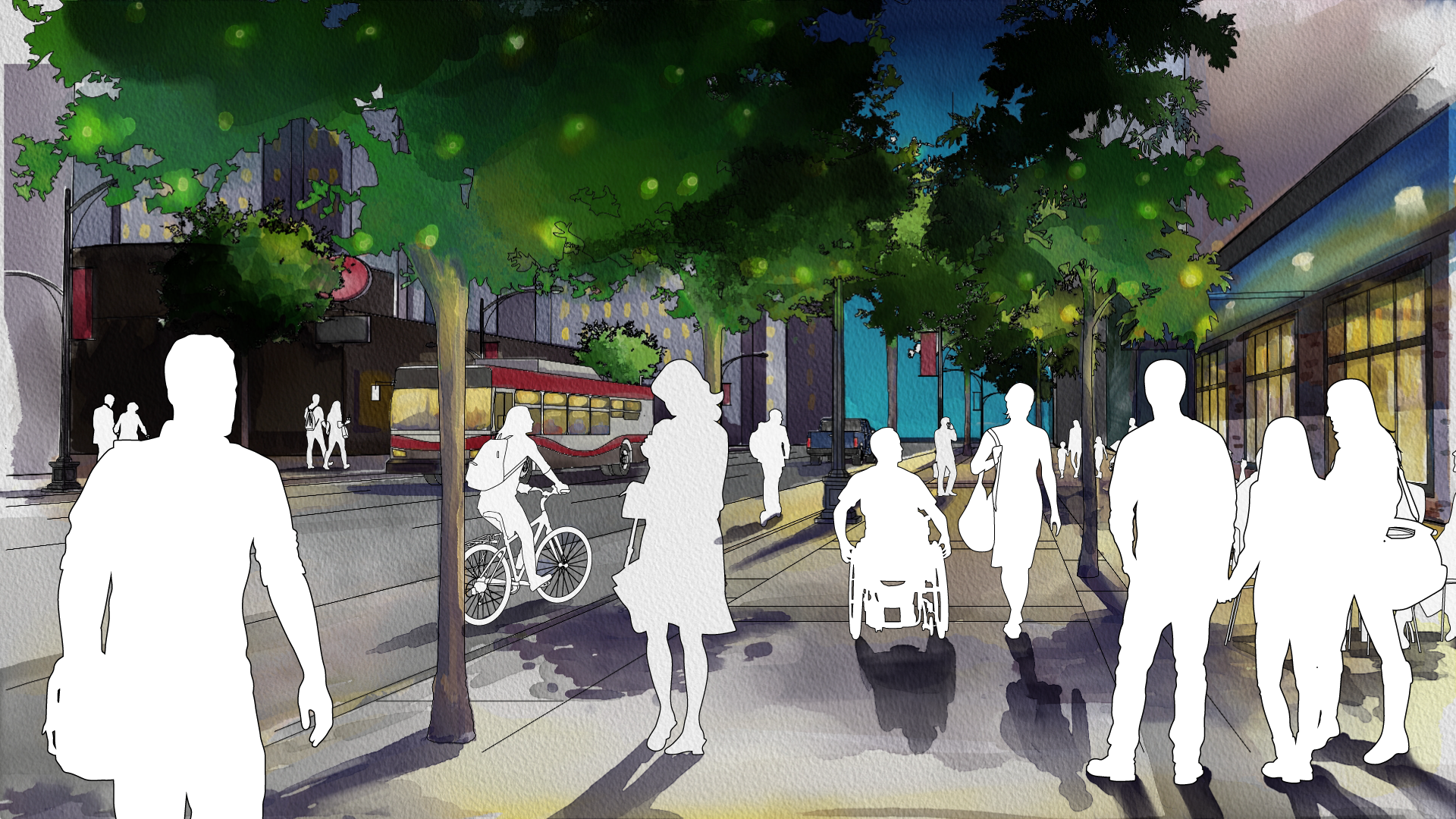 2. A green network for a healthy environment
Build a green network by connecting parks, natural spaces and river frontage with downtown's main streets.
How we get there:
Strategic move 2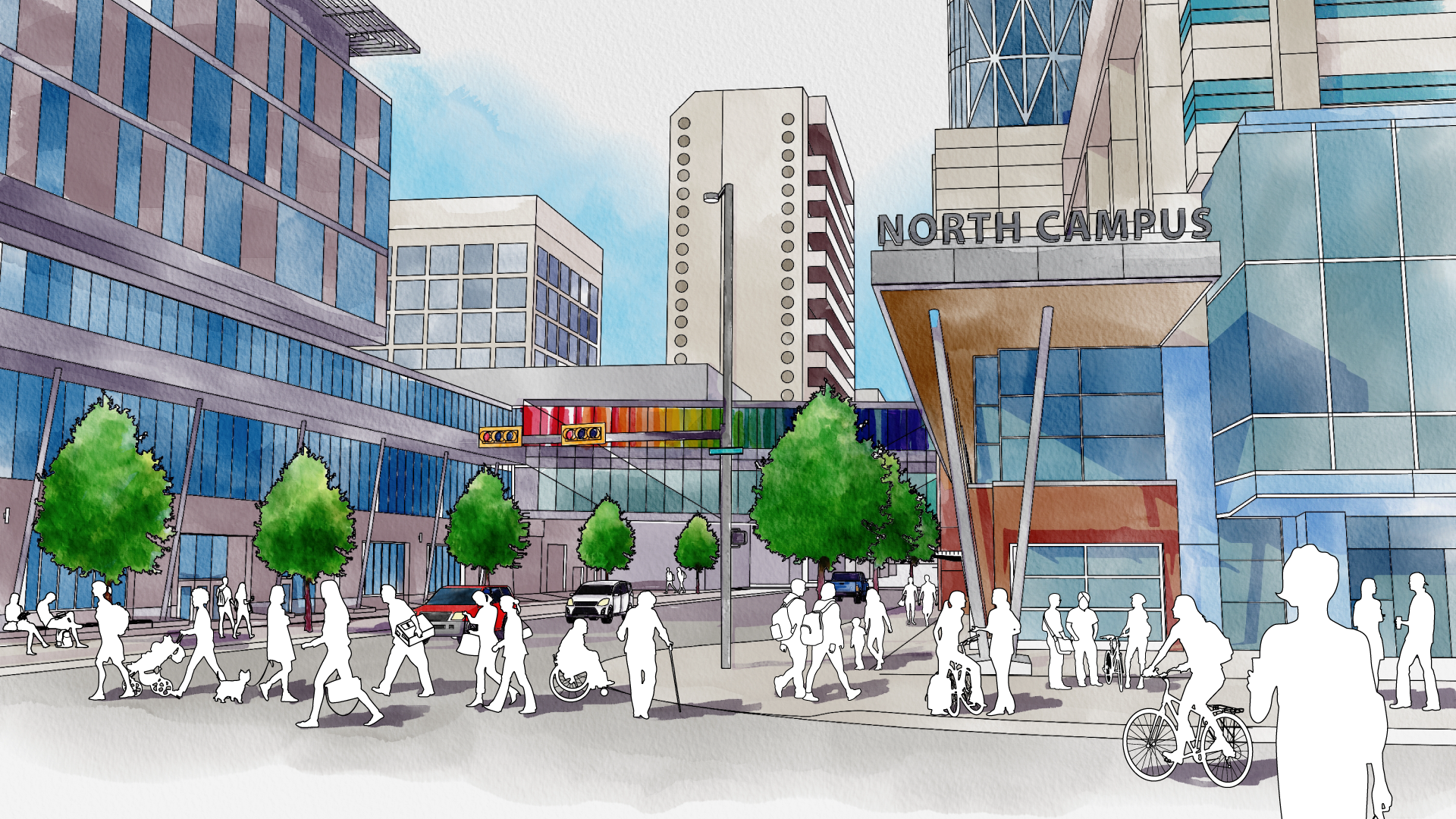 3. Streets for people
Design streets for walkers and wheelers first, with regional pathways stretching along the riverbanks and underpasses, and bridges and on-street mobility tracks connecting to neighbouring communities.
How we get there:
Strategic move 3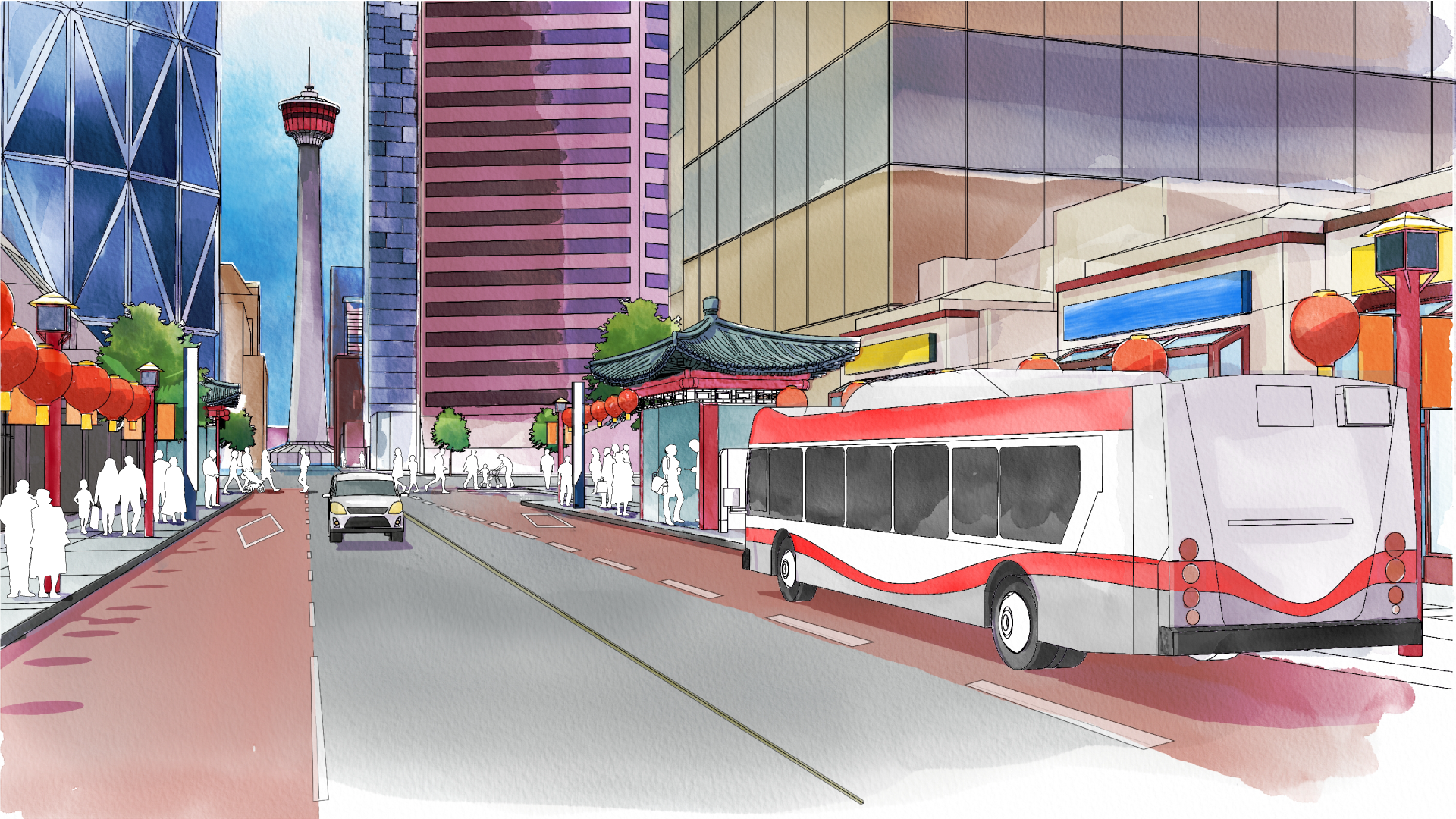 4. Transit for all
Make transit the quickest, safest and most cost-effective way to travel to and through downtown.  
How we get there:
Strategic move 4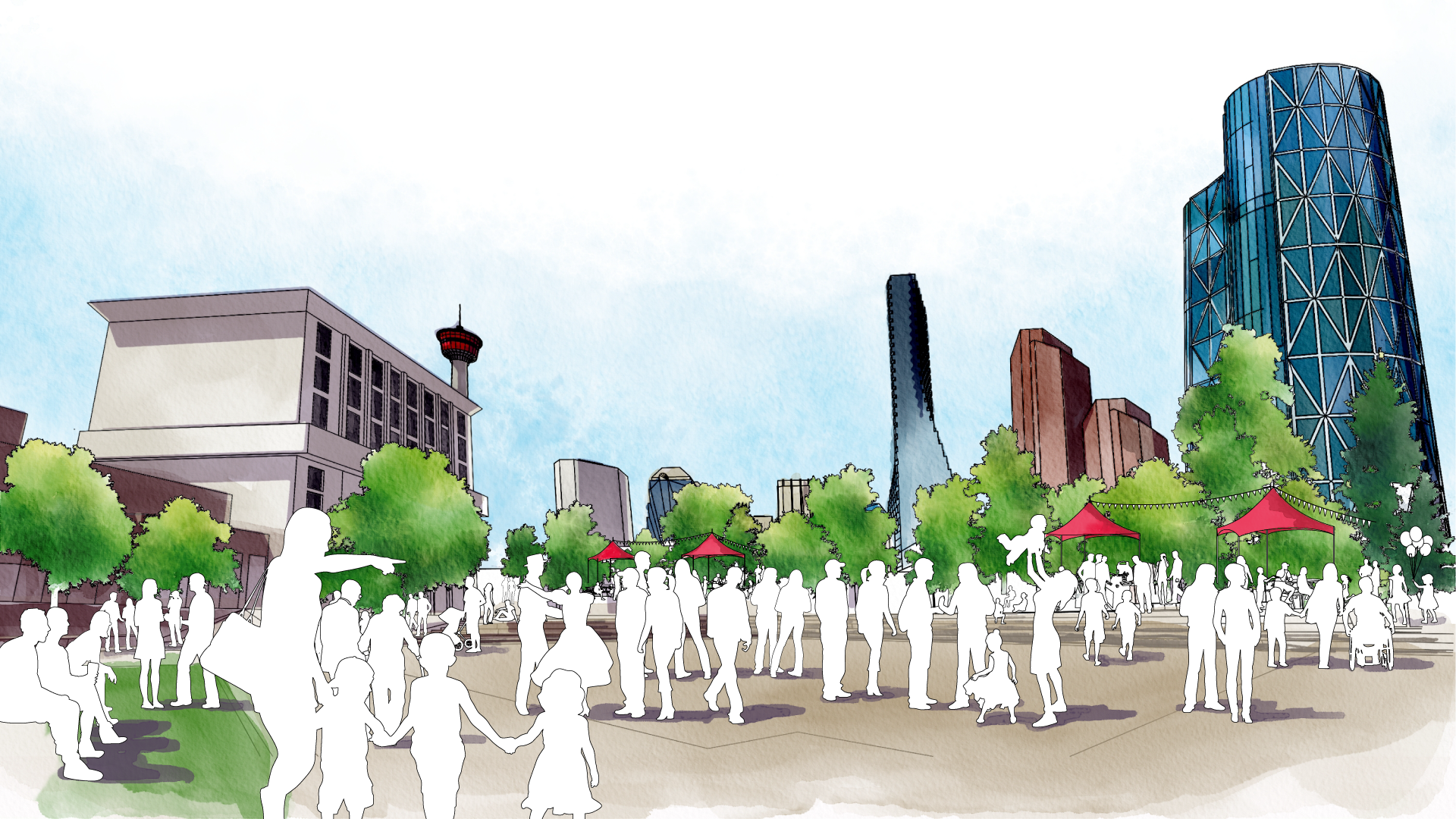 5. Future-proof and innovate for the next generation
Attract the global technology sector, utilize our highly educated workforce and leverage our head office concentration to prosper in the new economy.
How we get there:
Strategic move 5
Our best days are still ahead
---
There is no easy fix to downtown Calgary's challenges, but we're committed to coming back stronger using our grit and determination. The solution will require collaboration between all levels of government and our business and community partners.
Contact Planning and development
Julie McGuire, Planner
Media inquires
Please call us at:
403-282-2945
Get project updates
Submit your email address to receive project updates and opportunities to provide your input.