Calgary, as a whole, benefits from a strong downtown, as it contributes to its economic success and The City's revenues, tax base, and ability to provide services.
Downtown Calgary faces the challenges of a restructuring oil industry, office space over supply and the impacts of the COVID-19 pandemic. Downtown recovery will take time and it requires intentional commitment from government, community, business, and partners to be bold and work together. Changes to oil industry, the Canadian and global economies, and the "future of work" means that our downtown will need to evolve in order to move forward. Downtown will not be the same as before. It must adapt to the evolving needs of a new generation of work and business and the way people live, travel and access amenities, goods and services.
The Downtown Strategy team is leveraging the collective efforts of The City and its public and private sector partners to respond to prolonged economic challenges, and capitalize on opportunities that will create jobs, drive economic recovery, and revitalize and transform the downtown. We are working to address the challenges downtown is facing and set the downtown up for success down the road. Our priority is to be active and proactive to address problems, seek out solutions and embrace opportunities. 
The Downtown Strategy team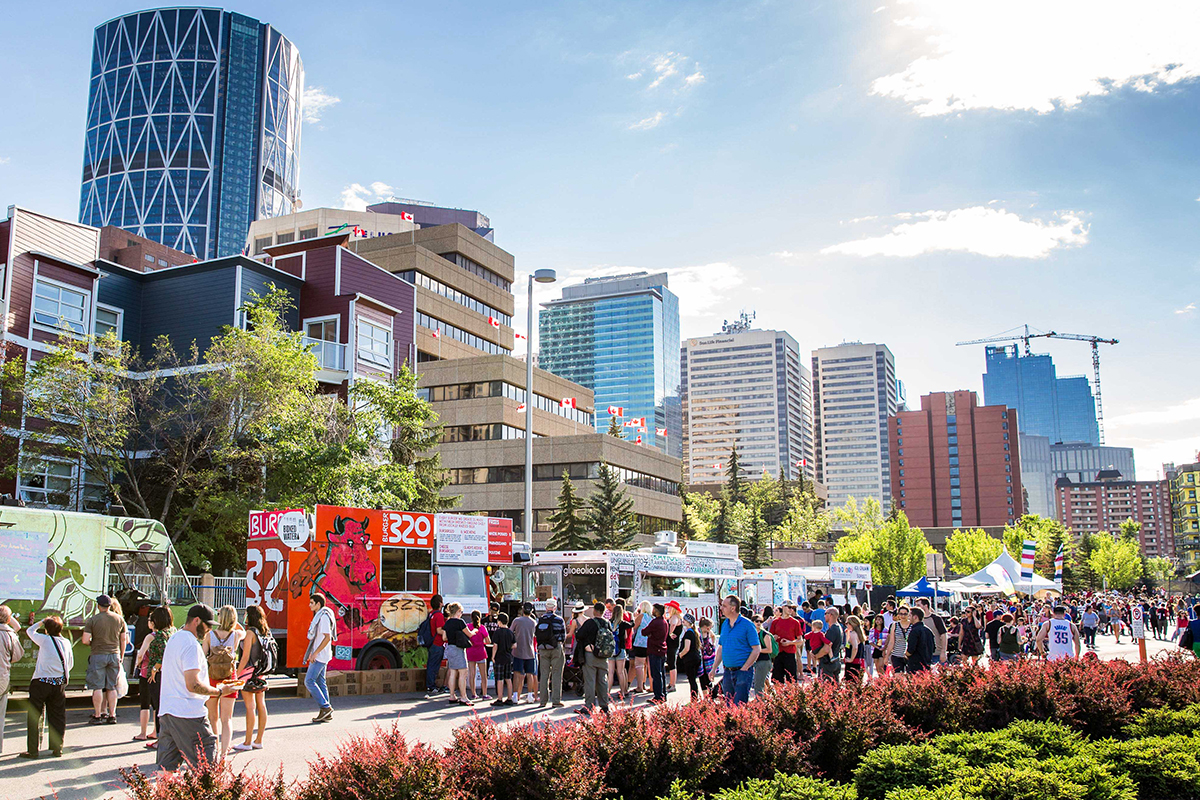 We aim to invest in the physical spaces, buildings, and infrastructure to increase the number of downtown residents and visitors, and drive investment into our downtown.
Over the next 15 years, we will create a downtown that's more attractive to current and future businesses, residents and visitors.

The City and its partners have made a commitment to improving public spaces throughout downtown – including walking and cycling connections, our major downtown activity hubs, and major capital projects that will drive arts and culture, sports, and business opportunities into the area for decades to come.
What we're focused on
Investing in Calgary's public spaces
Investing in the future of public spaces is a fundamental piece of the Downtown Strategy in order to support and incentivize private investment, generate visits and spending, and provide amenities and services to enhance the quality of life for people living and working in Calgary's downtown.
Investment in public space projects, including: the Eau Claire Promenade, Jaipur Bridge Replacement, 5 Street S.W. Underpass, the 9 Block Program, and The Future of Stephen Avenue, have the objective of building and maintaining a wonderful downtown neighbourhood. It is important that each project is implemented to meet current needs and to lay the foundation for expected future demand as Calgary grows and evolves.
Downtown's Big 3 Priority Capital Projects
In 2019, funding was secured for a new Event Centre in east Victoria Park and a major expansion to the BMO Convention Centre on Stampede Park. Additionally, a funding strategy was approved to transform downtown's arts and culture hub - Arts Commons. The Calgary Municipal Land Corporation (CMLC) is the development manager for all three projects leading both the design and construction of these facilities, and ensuring alignment with the Rivers District Master Plan. These investments support The City of Calgary's Downtown Strategy to further Calgary's economic recovery and resilience, through being catalysts for revitalization and private investment.
The Greater Downtown Plan
On April 26, 2021, Calgary City Council approved the Greater Downtown Plan and an initial investment of $200 million to the support the actions outlined in the plan. This non-statutory document and investment allows The City and its downtown partners to take bold action and making intentional investments in public spaces, supporting vibrant neighbourhoods, and ensuring that Calgary continues to create a downtown that people want to live and work in.
Measuring success
​​We will measure success in a variety of ways, including:
​Number of building permits issued
Number of sales and rentals of downtown office space
Number of heritage assets and 
Citizen perceptions of safety and cleanliness.​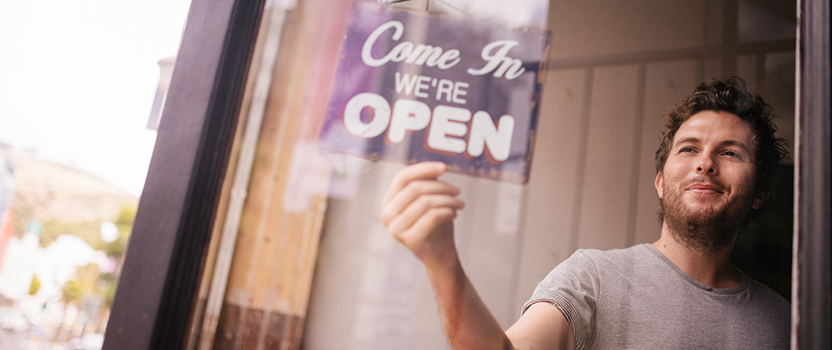 Supporting the development of new and existing business in downtown Calgary by ensuring our policies and services support business success in Calgary.
We aim to support and encourage private investments in downtown businesses and buildings. Over the next 15 years, we are looking to re-energize downtown office spaces with diverse and innovative businesses and jobs.
We'll help our existing businesses and attract new companies over the next five years, using a variety of metrics such as business counts, office vacancy rates, and industry types to measure success.​​​​
What we're focused on
Tech organizations helping to diversify the downtown
Some exciting and enterprising industries have recently announced their move to the downtown core.
Calgary Economic Development attracting and retaining 28 companies in our downtown and created 2,300 direct and indirect jobs.
The Opportunity Calgary Investment Fund (OCIF) was leveraged to secure high potential organizations, with four companies making direct and positive impacts on our downtown.
Of the seven Opportunity Calgary Investment Fund (OCIF) announcements made in 2019, over half (57%) are impacting the downtown.
New office absorption space across those OCIF investments (NPower Canada, Lighthouse Labs, Parkland Fuels, and Finger Food Advanced Technology Group) totals over 128,000 sf of office space.
SAIT, with the support of Calgary Economic Development and OCIF, announced the creation of the Digital Transformation (DX) Hub in the historic Odd Fellow's Building. They expect to produce 1,500 graduates within five years.
Centre City Enterprise Area
Centre City Enterprise Area initiative waives the requirement of a development permit for changes of use, exterior alterations and small additions to businesses Downtown and in the Beltline. The initiative is aimed at reducing paperwork, time and costs required for new developments and businesses, with the overarching goal of boosting occupancy among office and retail space.
Measuring success
We will measure success in a variety of ways, including:
​Number of businesses in Calgary
Office vacancy rates
Industry types​

We're committed to ensuring that downtown is a neighbourhood of choice to live in. We're working to provide the amenities to enhance the quality of life for people living downtown.
Our aim is to invest in festival and events, community safety initiatives, greenspace and beautifying initiatives that complement public and private investment and to bring new and exciting experiences to our core.​​​
What we're focused on
Benefits of Festivals and Events
Improving the capacity of the downtown to host flagship cultural events aligns with Council's vision to elevate Calgary as a destination for tourism and event promoters. The economic benefits generated by major arts and cultural events in the downtown amount to annually more than $28 million in visitor and operational spending, 172,000 citizen volunteer hours, and $6.6 million in charitable donations which are used for medical research, education and international growth and sustainability efforts. These events deliver a significant infusion of economic activity and cultural vibrancy to the downtown.​
Civic and Community Partnerships
Civic and community Partners contribute to the livability of Calgary's downtown, including:
The civic and community partners help support and promote the downtown through advocacy, place making, and community-building.
Measuring success​
We will measure success in a variety of ways, including:
​Monitoring population numbers and diversity
Increasing residential developments 
Counting attendance and the number of activities that are hosted downtown.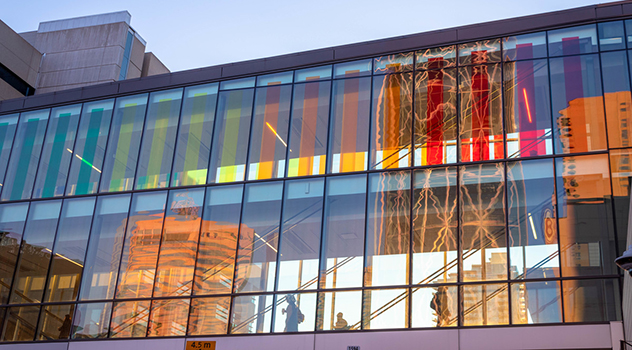 Creating and managing the frameworks that connect people, goods, information and ideas.
Our aim is to attract new businesses and expand existing ones. Over the next 15 years, we will connect people, goods, information and ideas through investing in physical and digital infrastructure, mobility projects, and developing stronger networks and utility resilience.​
What we're focused on
Adaptive roadways
Calgary was the first major city in Canada to explore road adaptations for better pedestrian use. Calgary Roads has been adding space for pedestrians and cyclists to social distance safely by identifying areas in our downtown where "adaptive road closures" can be used. This involves closing off a lane to motor vehicle traffic and opening the lane for anyone walking, running, cycling, rollerblading and the like. The large lanes allow users to spread out at safe distances. Adaptive road closures have been changing throughout the COVID-19 pandemic to meet the needs of cyclists and pedestrians.
Downtown flood resiliency
Updating our downtown's interface with the Bow River goes beyond designing improved pathways and public spaces. It involves a flood mitigation effort that will increase resilience.
Design of the Downtown flood barrier is underway. Community engagement started in April 2019 and construction is estimated to begin sometime in 2020. The Downtown flood barrier, once complete, will connect with the West Eau Claire Park flood barrier and extend to the Reconciliation Bridge to form a single, contiguous piece of flood mitigation infrastructure for Calgary's downtown. These measures will result in reduced business and economic interruptions, and increased resilience for critical services and public infrastructure.
Measuring success​
​​​We will measure success in a variety of ways, including:
​Measuring the number and variety of available transportation modes travelling to and from downtown (e.g. public transit, cycling, walking, driving)
The ease of connectivity within downtown.
We will also track the volume of taxi and rideshare use.