8 Street S.W. Corridor Improvement Plan
About the plan
The 8 Street master plan establishes a strong connection along the high-use corridor between the Bow River waterfront and 17 Avenue S.W. uptown area. The plan provides a vision that addresses area needs and enhances the pedestrian experience by focusing on improving areas such as sidewalks, street crossings and urban design, and lays the foundation for growing 8 Street S.W. as a liveable, caring and thriving place.
The master plan is supported and guided by the Council-approved Greater Downtown Plan and the Centre City Mobility Plan (2010).
Highlights
Reinforce, define and connect places along the corridor at the pedestrian level.
Balances all modes of movement including cycling, public transit, road design and on-street parking.
Considers existing at-grade businesses on 8 Street SW
Supports future property developments.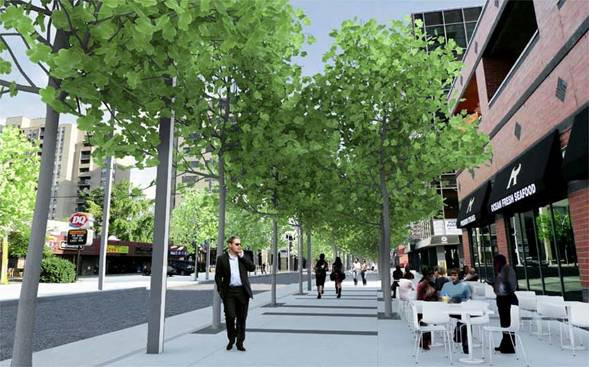 View the complete plan
Contact
For more information on Centre City projects, please call 311.