Overview
​The Industry/City Work Plan was approved on January 11 as part of the Off-site Levy. The Work Plan outlines key initiatives that The City and Development Industry have collaborated on in order to enhance accountability, make improvements, provide opportunities for feedback and set the direction for future work.
The initiatives of the Work Plan aim to address City and Industry needs while delivering outcomes that better serve our city and facilitate development that meets the needs of Calgarians and the principles of more sustainable and citizen-oriented communities.
The Industry/City Work Plan is a unique collaboration comprised of working groups involving industry members and City staff. Together with Industry, Administration continues to focus on actions in new communities, established areas, and industrial areas. The Continuous Process Improvements initiative facilitates improvements in these areas and across municipal corporate practices.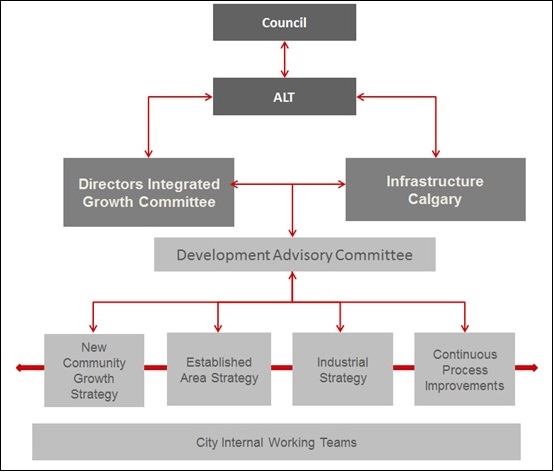 Update Repo​rts to Council
Established Areas Growth and Change Strategy
Industrial Growt​h Strategy
New Community Growth Strategy 2020
Continuous Process Improvements​
For further information, please email approvals@calgary.ca
​​​​​​​​​​​​​