The City of Calgary will be draining and clearing out sediment from the New Brighton stormwater pond to reduce the risk of flooding in the community and to improve stormwater treatment to protect the health of our rivers.
Most of the work will take place from mid-November to the end of December 2020, with follow up site rehabilitation scheduled for spring 2020.
Sediment Removal
The removal of sediment will reduce environmental impacts downstream and restore the treatment and storage capacity of the ponds, which is especially critical during intense storm events. Learn more about storm ponds in Calgary.
Project map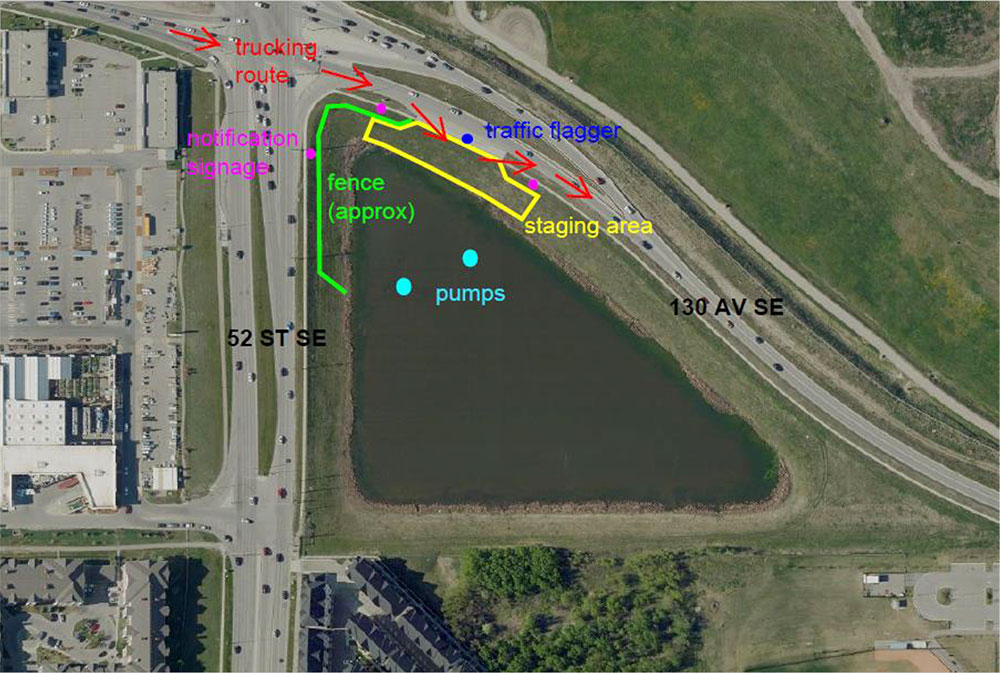 Click to view larger image.
Project update - November 2020
The City of Calgary continues to provide high-quality services to Calgarians during the COVID-19 pandemic.
In mid-November, we will fence the area and begin draining the pond. This work will take approximately one month.
Once the pond has been drained, we'll begin excavating the sediment.
For more details, see New Brighton Storm Pond Customer Notice.