A healthy supply of industrial land in Calgary
Calgary's economy is on the rebound. Nowhere is that more evident than in the development activity on The City's industrial zoned and planned land. "Based on data from the last five years and what we've seen this year, we know there's been a pick-up of industrial activity from our recession years," says John Manieri, a Planner with Calgary Growth Strategies at The City of Calgary. "We think there's a healthy supply of land to handle that activity."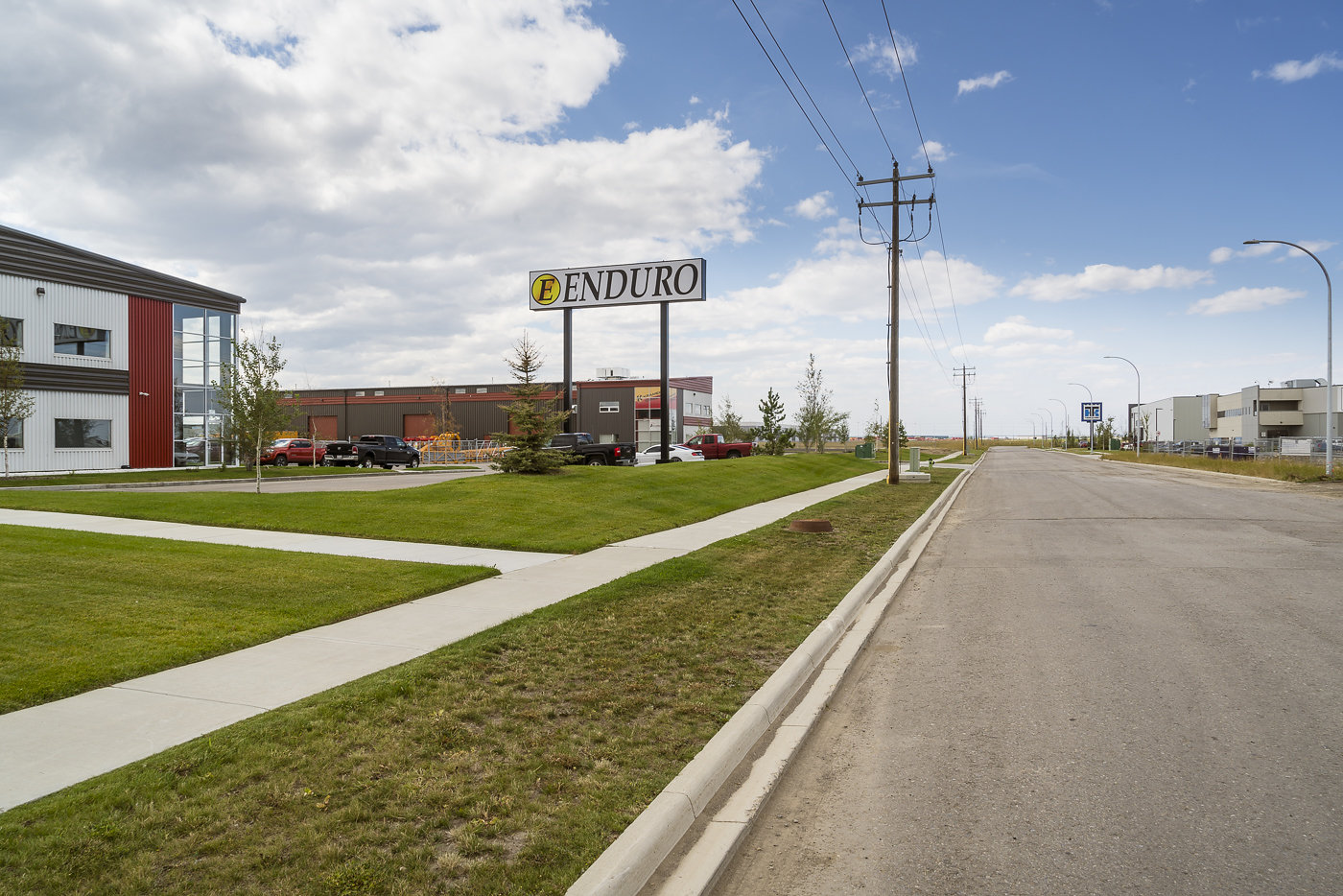 Good news for developers
Calgary has serviced industrial land available in all sectors of Calgary: northeast, southeast, northwest and central. Serviced land has major utilities in place including water, sewer, sanitary, plus transportation and fire to make it ready for development.


Understanding that supply
For City Planners, understanding the nature of that supply is important. Is there more demand for certain types of land uses? Are there certain sizes and parcels? "Those are more important in our mind than just the amount of land we have because that's going to drive where and how land is absorbed," explains Manieri.


The desire to reduce development risks seems to be affecting the appetite for on-spec development compared to before the recession and driving the appetite for flexible buildings. "Based on third-party data and discussions with industry members, we see that developers are trying to mitigate risks by securing a significant portion of a development pre-leased before they begin the development process or by bringing flexible building types to market that can be fitted for a variety of future tenants or owners," says Manieri. "We believe that these development patterns and vacancy rates are holding pretty steady in the city, but once vacancy rates tighten and risk becomes more acceptable, we may see an increase in demand."


Working with Industry
In the last year, there's been a real willingness – through the Industrial Strategy Working Group – for The City to work closely with industry to remove roadblocks. In terms of zoning, that's done through the land use bylaw update and the MDP (Municipal Development Plan) that are handled by the City business unit Calgary Growth Strategies. Together with the Local Area Planning update, they align with each other to help take developer interests into consideration.


Trending towards flexibility
There seems to be a trend towards developers desiring flexibility of land use. Developers may find it too risky to hold and develop less flexible land without leasing already in place. "Developers seem more willing to develop on-spec or have less pre-leases already solidified if it's Industrial General land because such a land use can allow them to build a wider range of building types and market their product to a wider audience," agrees Manieri.


In the last few years Industrial General (I-G) land has been in demand. There's been increased demand in direct control districts but usually in industrial areas that have an Industrial Commercial (I-C) or Industrial Business (I-B) designation tied to them. The direct control means they're able to develop more under their control and not have to meet specific development standards.


The City is also seeing low-scale and larger developments, especially in the southeast sector. In the central sector, parcels are smaller and there's less available land to begin with. Manieri explains that those smaller lots drive the intensity of the uses that are being actively developed there. Central areas generally attract more wholesale, retail and office space development. But even those have been more I-G types of developments.


Northeast gaining momentum
The northeast and southeast are still where the majority of development activity is happening in Calgary. In previous years, the southeast was by far the most active. But demand in the northeast has been picking up. "That's one of the conclusions we're seeing," Manieri says. "It's interesting to see how the northeast is gaining momentum in recent years. In the nine quarters from Q1 2017 to Q1 2019, we have seen activity primarily being driven by phased multi-bay warehouse/office developments. In the northeast, we have seen building activity in projects such as StoneGate Industrial, Saddleridge Business Park, and Airport Business Park, while in the southeast we have seen activity in Dufferin North, Point Trotter, Glacier Village and Glenmore Junction."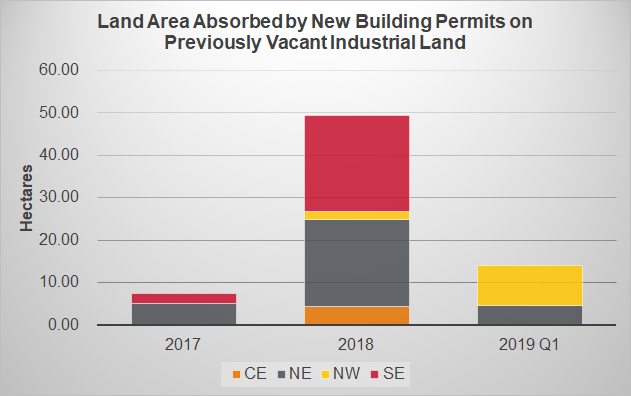 Keep in touch
Receive regular listings, news, and information from The City of Calgary's Real Estate Development Services team.
Sign up​​​​​​​