What are the symptoms of carbon monoxide exposure?
---
If you are exposed to CO gas, you may get flu-like symptoms such as:
headaches
nausea
dizziness
confusion 
fatigue 
lose consciousness. 
Other warning signs that you might have CO gas in your house include:
stale or stuffy air 
a lot of moisture on your windows and walls
soot build-up around appliances and vents
or a pilot light that keeps going out.
If you or anyone in your house experiences the symptoms of CO poisoning or your CO alarm goes off, you should leave your house and call 911.
Do not go back into the house until the Fire Department tells you it is safe to do so.
Working CO alarms provide the only warning of dangerous CO gases in your home. Most commonly, the main source of CO gas in your home is your furnace, but of course you should monitor any household appliances which run on fossil fuels, like natural gas and propane.
Where should alarms be installed?
Install at least one carbon monoxide alarm on every level of your home, including the basement. The most important location for a working CO alarm is in or near your bedrooms.
Try sleeping with your bedroom doors closed and have a family member test your CO alarm to make sure everyone in your home can hear it and that they wake-up at the sound of the alarm. If you can't hear it, then install the CO alarms inside bedrooms so that you will hear it when sleeping.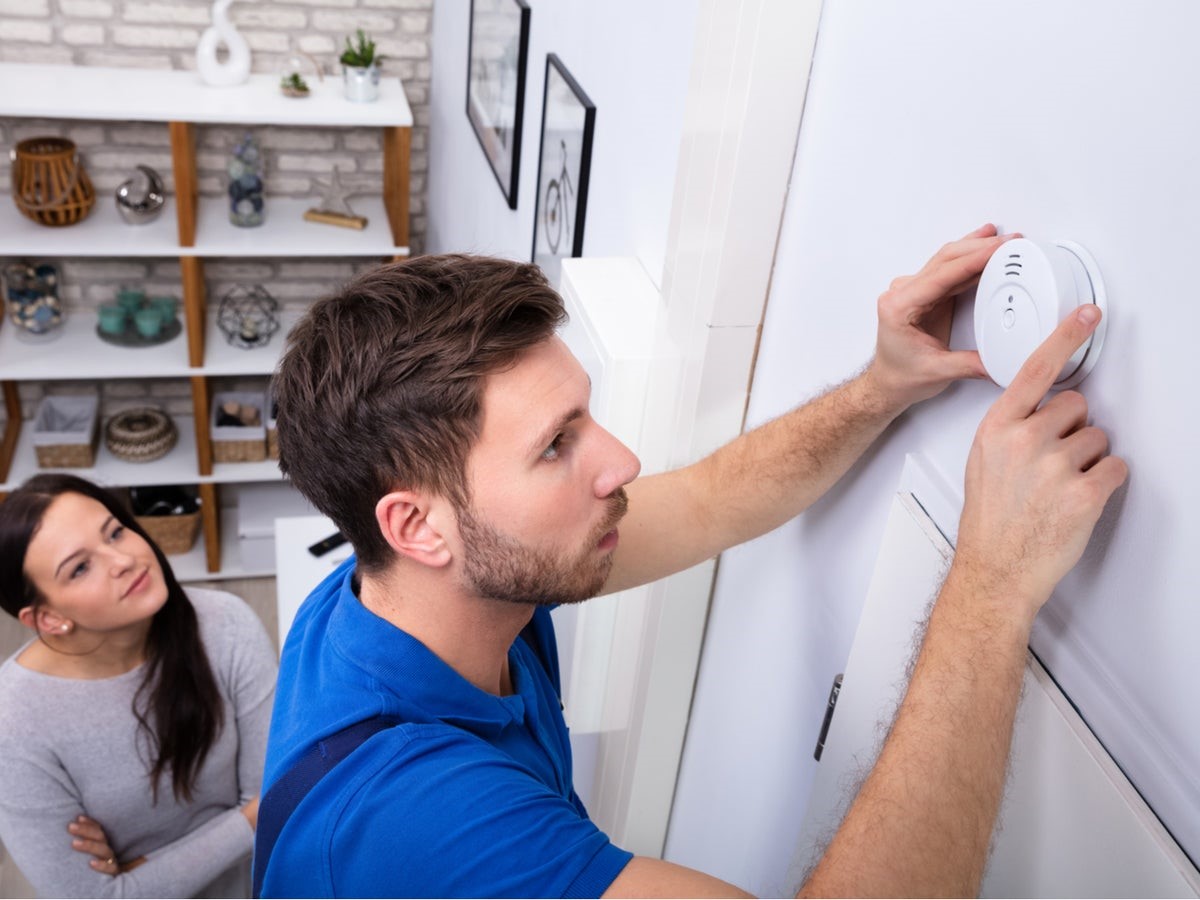 Is their regular maintenance and testing?
Test CO alarms once a month by pressing the alarm's test button to hear if the alarm will sound. If your alarm uses batteries, be sure to replace the batteries once a year. Some manufacturers make alarms that have a 10-year lithium battery that doesn't require annual replacement.
Do they expire and when should I replace them?
CO alarms do expire and their lifespan depends on the manufacturer. They can last between 5-10 years so check the alarm's packaging for more information. If you no longer have the packaging, you should be able to find the information by searching your CO alarm online. Both battery operated and hardwired CO alarms need to be replaced when they expire.
What should I look for when I buy one?
When buying a CO alarm, look for a product that has been made and properly tested by looking for a marking by the Underwriters Laboratories of Canada (ULC), or Underwriters Laboratories Incorporated (cUL).

How to prevent CO build-up in your home
---
Yearly tips:
Every year check all the fuel-burning appliances in your house; make sure they are working properly and used properly.
Make sure fuel-burning appliances, chimneys and vents are cleaned and inspected by professionals every year before you start to use them, usually when the weather gets cold.
Indoor tips:
Never use the stove or oven to heat your home.
Make sure to open the flue of your fireplace before you use it.
Never run a car, vehicle or other motor inside a garage, even if the garage door is open. Always drive your car or vehicle out of the garage right after starting it.
Outdoor tips:
Make sure your vents for the dryer, furnace, stove, fireplace and other fuel-burning appliances are always clear of snow and other debris.

Only use gas and charcoal barbeques outdoors, away from all doors, windows, vents and other building openings. Never use barbeques inside a garage, even if the garage door is open.
Only use portable fuel-burning generators outdoors in well-ventilated areas away from windows, doors, vents and other building openings.
Make sure portable fuel-burning heaters are vented properly, according to their instructions.
Check the outside and inside walls of your house for cracks, holes, separations, and check for rust, stains or carbon deposits on heating ducts or pipes.
Check the flame on fuel-burning appliances – it should be clear blue with occasional yellow tips.