IT Solutions & Support plan and budget
This service provides and manages the technology, devices, data, infrastructure, and governance that underpins the delivery of all technology solutions for The City. This service develops and maintains both enterprise and line of business applications and improves and automates business processes to enable City business units to deliver services to Calgarians as well as core internal services.
Our customers
City employees
Council and members of their staff
Civic partners
Other municipalities
Calgarians (indirectly)
Businesses (indirectly)
External service providers (indirectly)
Post-secondary institutions (indirectly)
Our partners
External contracted service providers

Key partners include City of Calgary Business Unit service owners; Collaboration, Analytics & Innovation; Customer Service & Communications; Law; Corporate Security; Finance; Human Resources; Supply; City Clerks; Facilities.
architecting, managing, and supporting the technology behind every business and public facing interaction
encourages economic diversity and resiliency
provides connectivity and modernized services
Business Systems & Consultation: Applications, tools, and standards to improve delivery of services to Calgarians. 
Workforce Productivity: Collaboration tools and devices to perform business activities. 
Infrastructure & Platforms: Connectivity and software to enable service delivery. 
Technology Infrastructure for Future Economic Development: Leveraging technology to enhance community building.
service plan budget
service plan budget

| Service line | Breakdown |
| --- | --- |
| IT Solutions & Support | |
Expected 2026 performance.
Overall Satisfaction with IT
2022 was 92%
2023 mid-year was 92%
Number of Community Business ideas supported through Living Labs
2022 was 74
2023 mid-year was 59
IT Service Desk phone calls with first contact resolution
2022 was 64
2023 mid-year was 65%
# of connections to free Wi-Fi in public locations
2022 was 6M
2023 mid-year was 3.7M
Overall low powered end-user computing devices
2022 was 57%
2023 mid-year was 64%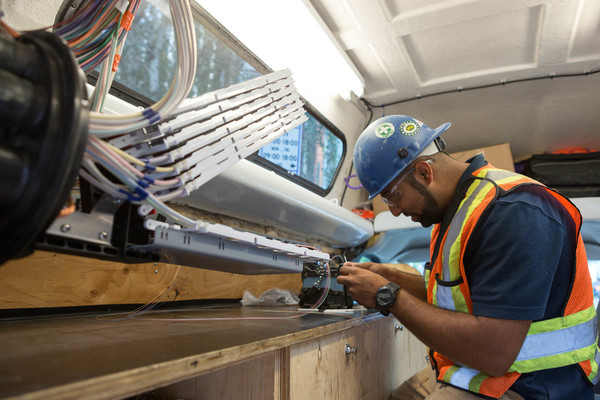 What we've heard
In the 2021 IT Client Satisfaction Survey, 91 per cent of respondents indicated they were satisfied overall, 89 per cent agreed that new IT systems have met their desired business objectives, and 88 per cent agreed IT offers devices and services that allow them to be productive in their daily tasks.

Surveys conducted when IT Service Desk tickets are closed reported 95.5 per cent satisfaction.

The 2021 Quality of Life and Citizen Satisfaction Survey indicated that 83 per cent of Calgarians are satisfied with The City of Calgary website with 82 per cent indicating it is important to them.

The 2021 Service Lines Research Review indicated 60 per cent of citizens prefer to interact with The City online and 70 per cent believe that technology can make a city better.  The review indicated 64 per cent of citizens believe that using technology can improve citizens' relationship with The City.
Participate and view results of City research
What we're watching
Technology security remains one of the top concerns for The City. Additional technology risks include business disruption due to system failure, and the ability to sustain the increasing pace of technology change within budget and resource limitations.
The technology industry's move to subscription-based licensing will require this service to modernize its funding mechanisms.
The Internet of Things is the network of devices, software, and sensors capable of connecting and exchanging data. Robotic Process Automation blends automation with artificial intelligence to allow systems to learn and make more complex decisions. These trends are present today and are expected to enhance municipal service delivery enabling more efficient service to Calgarians.  
Calgarians expect mobile on-demand personalized self-serve solutions to access municipal services. Emerging technologies will be monitored that have the potential to disrupt municipal services.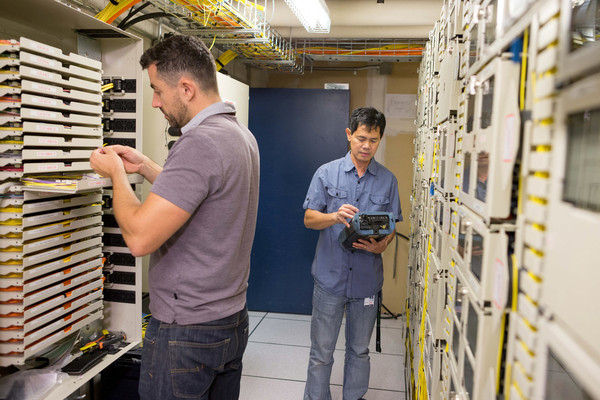 What we plan to do
We will enable future focused, technology savvy, innovative, and modern municipal service delivery, with a mission to modernize skills, data management, processes, applications and infrastructure to deliver innovative, secure and cost-effective technology services.
How we're going to get there
Optimize technology platforms and applications by balancing business technology investment decisions with corporate solutions.
Seek efficiencies and ensure compliance in a constantly changing and growing technology landscape by brokering technology services and resources for The City.
Improve the availability of City services by building, maintaining and supporting secure and resilient technology infrastructure.
Manage information as a strategic asset by advancing the use, reliability and value of civic data through improved access and analysis.
Increase availability of online services to Calgarians by providing the technology and support for business units to add municipal services online.