Wastewater Collection & Treatment plan and budget
We're a big, growing city on a small river. This is a highly regulated, essential and public health focused service that ensures over 1.3M Calgarians and regional customers can trust that their wastewater is removed and treated to protect the health of the river.
The Wastewater Collection & Treatment service collects wastewater from toilets, sinks and drains, treats it, and returns it to the river. We ensure necessary investments are made in treatment plants, pipes and people to keep pace with the needs of a growing population and so that service is available 24/7, 365 days a year during evenings, weekends, and emergencies.
Our customers
Residential customers
Commercial customers (e.g. hotels and septage haulers).
Institutional customers (e.g. hospitals and schools). 
Industrial customers (e.g. food producers). 
Longtime Calgarians or newcomers to the region, speaking many languages and having varied experiences with wastewater service.
Our partners
Education partners (RiverWatch, Advancing Canadian Wastewater Assets)
Research partners (Universities, Alberta Innovates)
Government agencies (Fisheries and Oceans Canada, Alberta Environment and Parks)
Upstream and downstream municipalities City services (Waste & Recycling Services, Planning)
Biosolids recipients Developers
Regional municipalities and Calgary Metropolitan Regional Board
reliably removes and treats wastewater from Calgary homes and businesses before returning it to river
ensures public health, reduces risk to property and supports the health of the river, fish, wildlife and the economy. 
ensures that wate that goes back into the Bow River consistently meets or exceeds all environmental and regulatory requirements.
continually optimizes plants and treatment processes to ensure future generations can be served and that the river remains protected as the city grows and our climate changes
Wastewater from toilets, sinks and drains is collected and removed from homes and businesses, treated and then returned to the river. 
We work to ensure system reliability through investment and proactive maintenance. 
If there is a disruption, we work to have service restored quickly.
Customers can trust that we are protecting the health of the watershed and responsibly managing biosolids.
service plan budget
service plan budget

| Service line | Breakdown |
| --- | --- |
| Wastewater Collection & Treatment | |
Expected 2026 performance.
Years remaining of installed treatment plant capacity
2022 was 9 yrs
Properties impacted by interruption to wastewater service (per 1,000)
2022 was 9.4
Time it takes to respond to wastewater service interruption
2022 was 3.75 hrs
Regulations met for treated wastewater returned to the river
2022 was 99%
Electricity and heating powered by wastewater biogas
2021 was 6%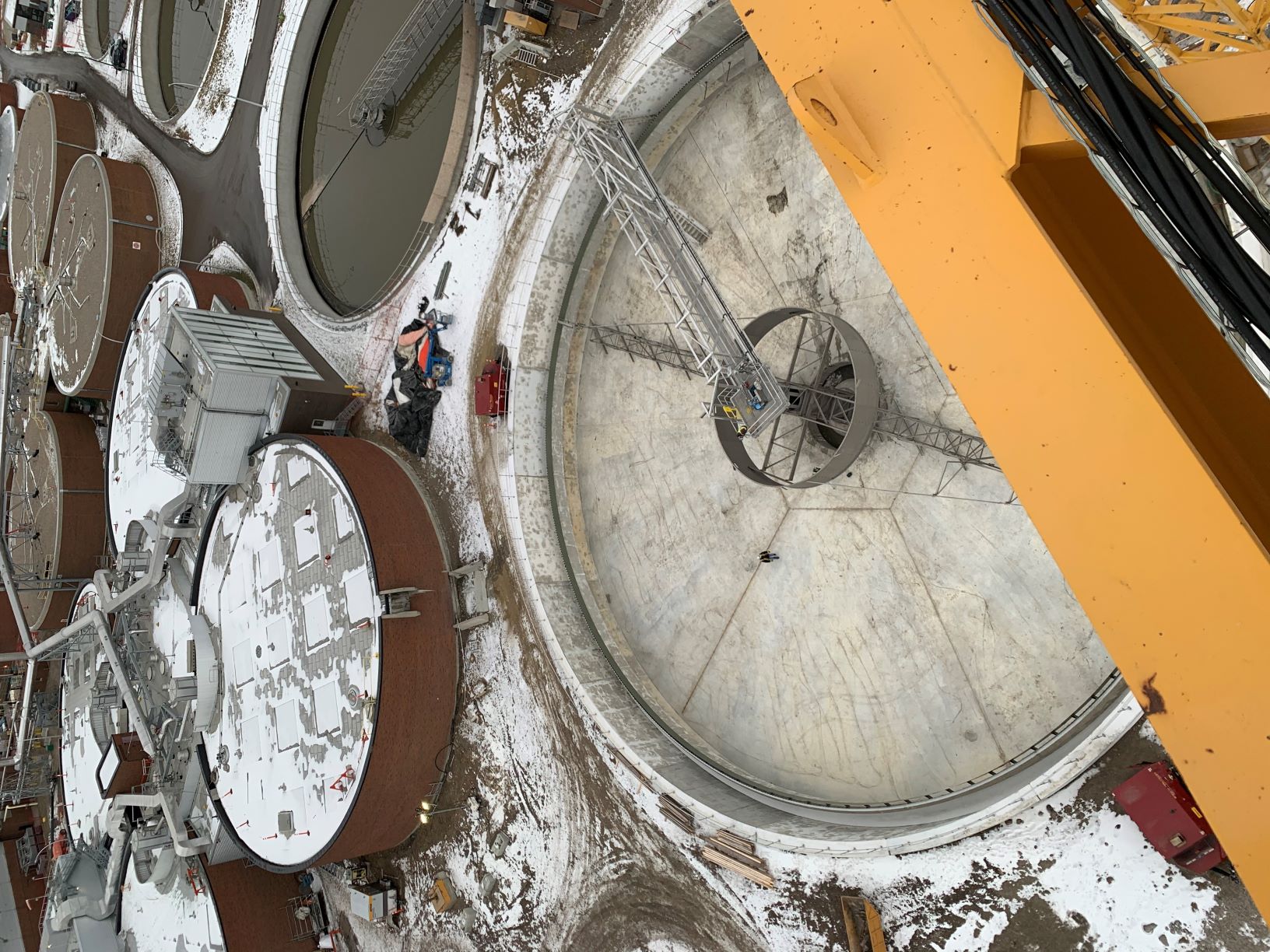 What we've heard
We prioritize understanding our customers' values, priorities and service expectations to develop levels of service, guide continuous improvement, and inform long-term planning. Our customers' top priorities are treating wastewater to protect the health of the river, reliable service, and responsiveness to service issues.
Based on our research so far, over half of customers expect us to maintain the current level of river water quality. Three-quarters of customers expect a low risk of experiencing a wastewater backup, and over half expect that we respond to a wastewater backup within six hours.
Customers expect us to deliver this and more at a fair price, with predictable and accurate billing. Current service levels are generally in line with customer expectations. To be future-ready, we must listen to citizens, businesses and customers. Many innovations come from these conversations.
Participate and view results of City research
What we're watching
We are future focused and closely monitor how climate change can impact our ability to ensure river health and thrive as a service.
At the same time, a growing and aging infrastructure base requires additional tools, dollars, and people to be maintained and ensure service is reliable for our customers. 
We are monitoring our critical assets and their condition to ensure we operate and maintain a resilient system.
We continue to watch economic indicators of our residential and business customers to find opportunities to ensure costs are allocated based on usage, equity and system impacts. 
We are fostering partnerships to reduce hydrogen sulphide by-products that can harm our customers and employees. 
We are exploring opportunities to offset greenhouse gas emissions through wastewater energy capture as well as the beneficial uses of biosolids removed at our plants.
Underpinning everything, our services must remain affordable for everyone.

What we plan to do
The service will focus on process improvements within its plants and collection system. We will improve service reliability, mitigate safety concerns, and optimize costly system upgrades to keep customer bills affordable. We are committed to climate change mitigation and greenhouse gas reduction.Collaborate with partners, governments, and industry to create new units, keep existing units, evolve policy, and leverage provincial/federal funding to strengthen Calgary's social resiliency.
How we're going to get there
Reduce risk of wastewater backups for customers by building understanding of the most effective risk reduction levers and investing in condition assessments to inform targeted upgrades and replacements for critical infrastructure.
Establish clear levels of service for customers who experience wastewater backups by reviewing options with a lens of sustainability, customer expectations and industry best practices.
Explore opportunities to improve system monitoring and enable proactive response to issues such as choked wastewater mains and system risks that emerge.
Maintain service resilience through ensuring appropriate resources including competent and certified operators to maintain regulatory compliance and operate a growing wastewater collection and treatment network (three treatment facilities, 43 lift stations and over 5,000 km of underground pipes).
Protect the river and reduce impacts to the system by working together with high-strength wastewater customers to ensure rate equity and bylaw compliance.