What is a Neighbourhood Street?
A neighbourhood street is a street you might live on or the one near you with local shops and your closest bus stop. There is a lot of activity that belongs on neighbourhood streets like moving, connecting with neighbours and gardening or mowing the lawn. Neighbourhood streets work well when everyone can move safely and comfortably.
Do you have a question about Neighbourhood Streets?
What makes a street liveable?
Calgarians value streets that feel safe and that are welcoming to all ages, support a variety of travel choices, fun and healthy lifestyles, and streets that enhance local destinations through the right public amenities.
Is your street liveable?
Help us identify the street changes needed for better walking and wheeling. Share your ideas!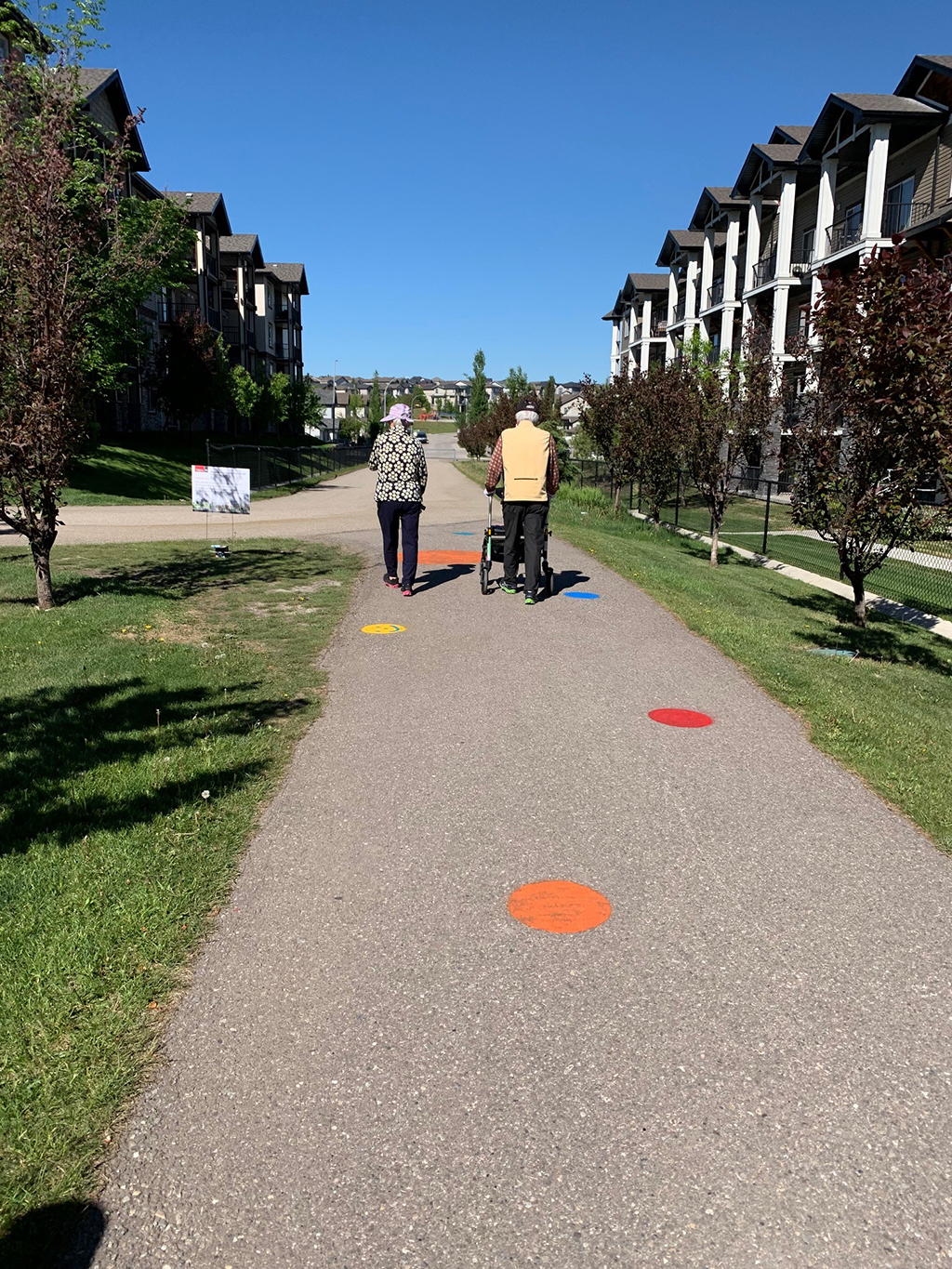 Neighbourhood Streets Pilot Policy Goals
The goal of the Neighbourhood Streets Pilot Policy is to create streets where neighbours of all ages and abilities can connect and have access to safe, comfortable travel options. Our goal is to:
Learn the best approach to collaborate for successful neighbourhood streets through conversations and installations
Provide inclusive engagement to determine community needs and shared decision making
Test how different tools can be applied by both residents and The City to address community needs
Improve how we intake and prioritize future projects
Elements of Great Neighbourhood Streets
---
Click on an element below to find out more.