Historic stories and images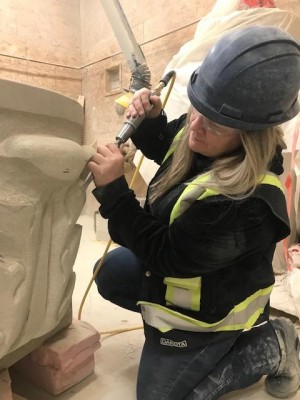 ​Stonemasons carving out a place in history​
With every hammer tap on her chisel, stonemason Tina Hart is bringing our city's history back to life.
The work restoring Calgary's Historic City Hall — the only surviving city hall from its time period in Western Canada — is preserving this important heritage building for future generations.​​
Read more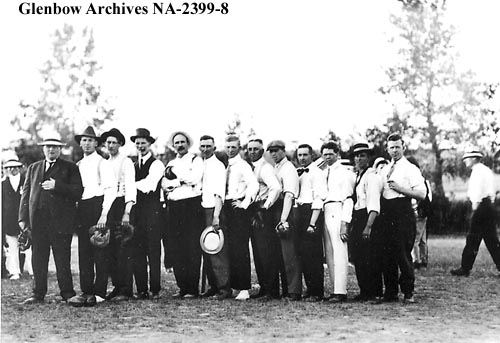 Calgary's First Employees
In 1910, the Calgary Daily Herald published a short series of page-one profiles on civic officials, all of whom still worked for The City of Calgary when the newly built City Hall opened the following year.
The profiles featured only a small number of City staff who went on to serve the public for decades.
Enjoy these employee profiles, most of which are direct quotes from the original profiles published in May 1910.
Read more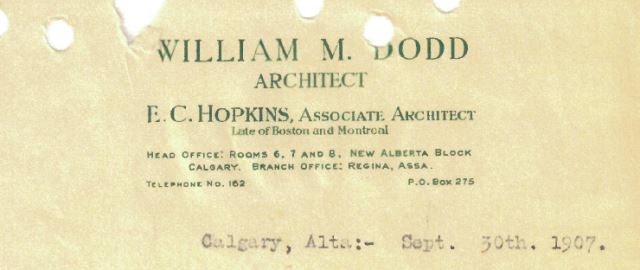 ​Architect William M. Dodd
William Marshall Dodd, winner of the commission to design City Hall
Calgary's historic City Hall was designed by William Marshall Dodd, an Ontario-born architect based in Calgary for about ten years. Dodd was respected for his work in designing Regina's City Hall and several other public buildings in Calgary. However, he was publicly discredited due to cost overruns, and he was eventually replaced by the firm of Hodgson & Bates, which saw City Hall through to its completion in 1911. Dodd severed ties with Calgary, moving to Vancouver in 1910.
Read more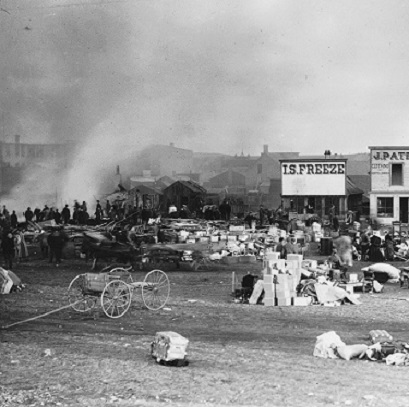 ​The great fire of 1886 and its effect on future building
In 1886, just two years after Calgary became an official town, disaster struck. A fire broke out on the main commercial strip, Atlantic Avenue, destroying some eighteen buildings. At this time, the dominant building material was wood, but the abundance of local sandstone had already led to the establishment of stone quarries and a nascent sandstone construction industry. The fire contributed to expanded use of fire-resistant sandstone in building construction, a trend that ultimately informed the design and construction of City Hall.
Read more
​Where did they find craftsmen?
The widespread use of sandstone in Calgary between 1886 and 1914, and a major construction boom before the First World War, helped attract a pool of skilled craftsmen to the city.  Many carpenters, stone workers, and other craftsmen found work on Calgary's new City Hall, completed in 1911.
Click to learn more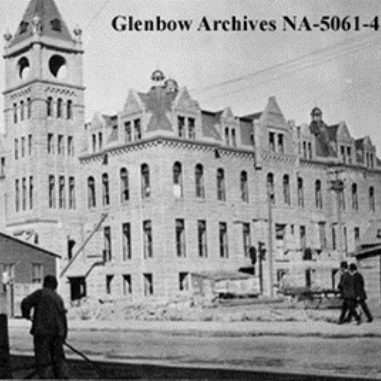 ​The making of Historic City Hall
Constructed from locally sourced Paskapoo sandstone, the four-storey structure was built for $300,000. While this price is nominal today, it was approximately double its original budget and cost the architect his job. The building originally housed jail holding cells, the police department and the court room.
Click to learn more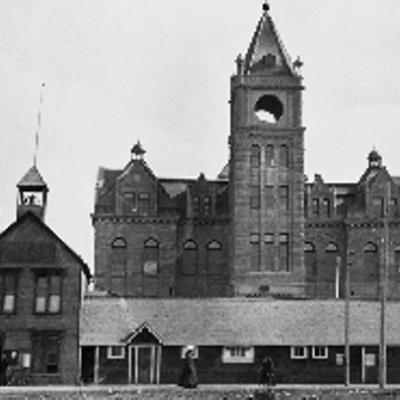 The character defining elements of Historic City Hall
What features define Historic City Hall as a heritage landmark? Its materials, forms, location, and cultural associations are just a few of the character defining elements that contribute to its heritage value.
Read more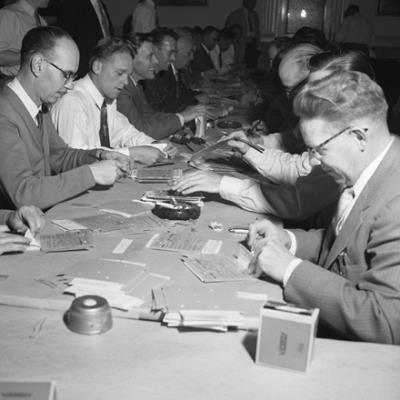 Historic City Hall is foremost a public building
From architect William M. Dodd's earliest plans, Historic City Hall was built first and foremost as a public building—a place for the people. The extent to which City Hall has functioned as a public space up until today has changed, but what does remain is the fact that it has always been the home of Calgary's municipal government. As such, every citizen of Calgary has a connection to the building. The site itself has witnessed a variety of public celebrations and protests, and has become one of the primary spaces for public engagement of all kinds.
Read more