About the Integrity and Ethics Office
The Integrity and Ethics Office has two roles: Ethics Advisor and Integrity Commissioner.
The Integrity and Ethics Office provides ethics advice, bulletins and education to Calgary City Council, conducts alternative dispute resolution, and investigates complaints about Council Member conduct.
The Code of Conduct for Elected Officials Bylaw 26M2018 establishes:
the rules Council Members must follow, and
the powers and procedures of the Integrity Commissioner in overseeing Council conduct.
This Bylaw meets the Municipal Government Act R.S.A. 2000, c. M-26 requirements for The City of Calgary to create a code of conduct bylaw governing Council.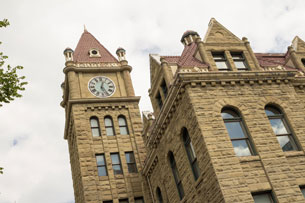 Integrity and Ethics Office roles
---
The Ethics Advisor:
provides ethics advice, bulletins and education to City Council;
conducts informal dispute resolution;
makes recommendations about policies and bylaws on ethical conduct standards; and
provides confidential advice to Council Members (individually and Council as a whole) on conduct that creates a legal or ethical risk for Council Member(s).
The Integrity Commissioner:
receives, investigates, and decides on complaints about Council Members; and
makes recommendations about policies, bylaws and training on ethical conduct standards.
The Integrity Commissioner decides how to address complaints, including:
dismissing the complaint;
formally investigating the complaint; and / or
referring the complaint to the Ethics Advisor for informal resolution.
After an investigation, if the Integrity Commissioner concludes that a Council Member breached the Code of Conduct for Elected Official Bylaw, a report is provided to Council and published on the City's website as well as its own webpage. Reports include findings and recommendations on the appropriate sanctions, if any. Dismissal decisions are confidential and are therefore not made public.
Emily Laidlaw, BA, JD, LLM, PhD - Ethics Advisor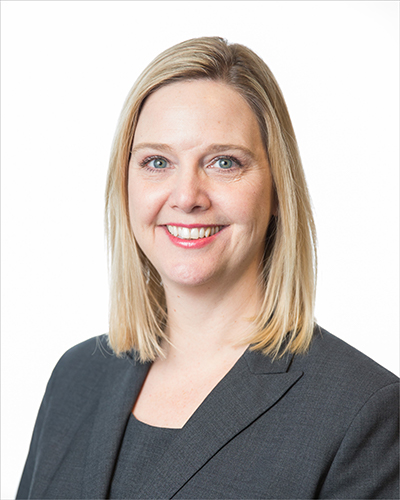 Emily Laidlaw is a Canada Research Chair in Cybersecurity Law and Associate Professor at the University of Calgary in the Faculty of Law. She has served as Ethics Advisor to the Members of Council since April 2019.
Dr. Laidlaw obtained her BA from Linfield University and JD from the University of Saskatchewan. She practiced as a litigator in Calgary before moving to London, United Kingdom where she obtained her LLM and PhD from the London School of Economics and Political Science and was a law professor at the University of East Anglia Law School. After many enjoyable years in the UK, she was thrilled to return home to Calgary with her family in 2014.
Dr. Laidlaw researches and advises in the areas of technology law and human rights, in particular concerning social media, corporate ethics and online harms. She has authored numerous publications, including her book, Regulating Speech in Cyberspace: Gatekeepers, Human Rights and Corporate Responsibility, published by Cambridge University Press in 2015. Dr. Laidlaw actively contributes to law reform and other advisory work, with recent projects for the Federal Government, Law Commission of Ontario, the Uniform Law Conference of Canada and the Organization of Economic Co-operation and Development. As a result of the impact of her work, she was named a Peak Scholar at the University of Calgary in 2018.
From 2014-2021 Dr. Laidlaw served as a member of the board of Student Legal Assistance.
Ellen-Anne O'Donnell B.A., L.L.B., Med., Q. Arb. - Integrity Commissioner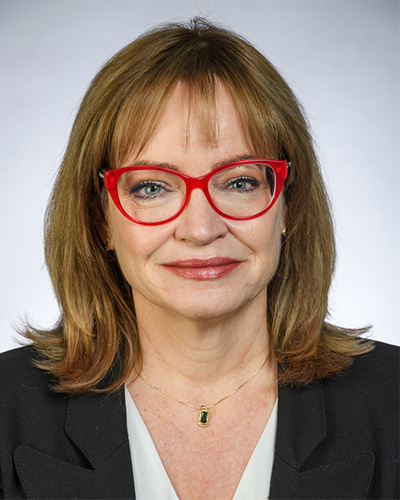 Ellen-Anne O'Donnell brings over 30 years of legal experience and public service to the role of Integrity Commissioner, as a mediator, arbitrator, adjudicator and former litigator.
Ms. O'Donnell received an undergraduate degree from McGill University in 1984 and a law degree from Osgoode Hall Law School, York University in 1988. She was called to the Alberta Bar in 1989. In 2016 she received a Certificate in Advanced Negotiation from the Harvard Negotiation Program at the Harvard Law School.  In 2017 she obtained the Qualified Arbitrator designation from the ADR Institute of Canada.
Ms. O'Donnell was appointed to the Law Enforcement Review Board in 2011. She was appointed Board Chair from 2018 to 2021. Ms. O'Donnell represented the Board nationally on the Canadian Association of Civilian Oversight of Law Enforcement from 2018 to 2021. She also represented the Law Enforcement Review Board in the Alberta Justice and Solicitor General's Police Act Review Consultations. She served as a member, Vice Chair and Acting Chair of the Criminal Injuries Review Board from 2015 to 2019. She served on the Alberta Human Services Appeal Panels from 2016 to 2018.
Ms. O'Donnell practiced family law in Calgary, Alberta for many years prior to her Board appointments. Her family law practice included alternative dispute resolution methods, including collaborative law, mediation, arbitration, and negotiation. She volunteered as a Dispute Resolution Officer at the Alberta Court of Queen's Bench from 2001 to 2006. Ms. O'Donnell has experience appearing before all levels of Court in the Province of Alberta.
Ms. O'Donnell is a former volunteer board member for Hospice Calgary and the Elizabeth Fry Society of Calgary.