No video specified. Configure this component to add a YouTube url.
Due to population growth in North Calgary, the City is investing to improve multiple interchanges along Stoney Trail North. You've likely seen the construction at several locations in Ward 3 including 14 St NW, Shaganappi Trail, Harvest Hills Blvd, and 11 St NE.
Thank you for bearing with the construction over the past little while. When the interchanges are complete it will be much faster to get on, off, and through Stoney Trail North.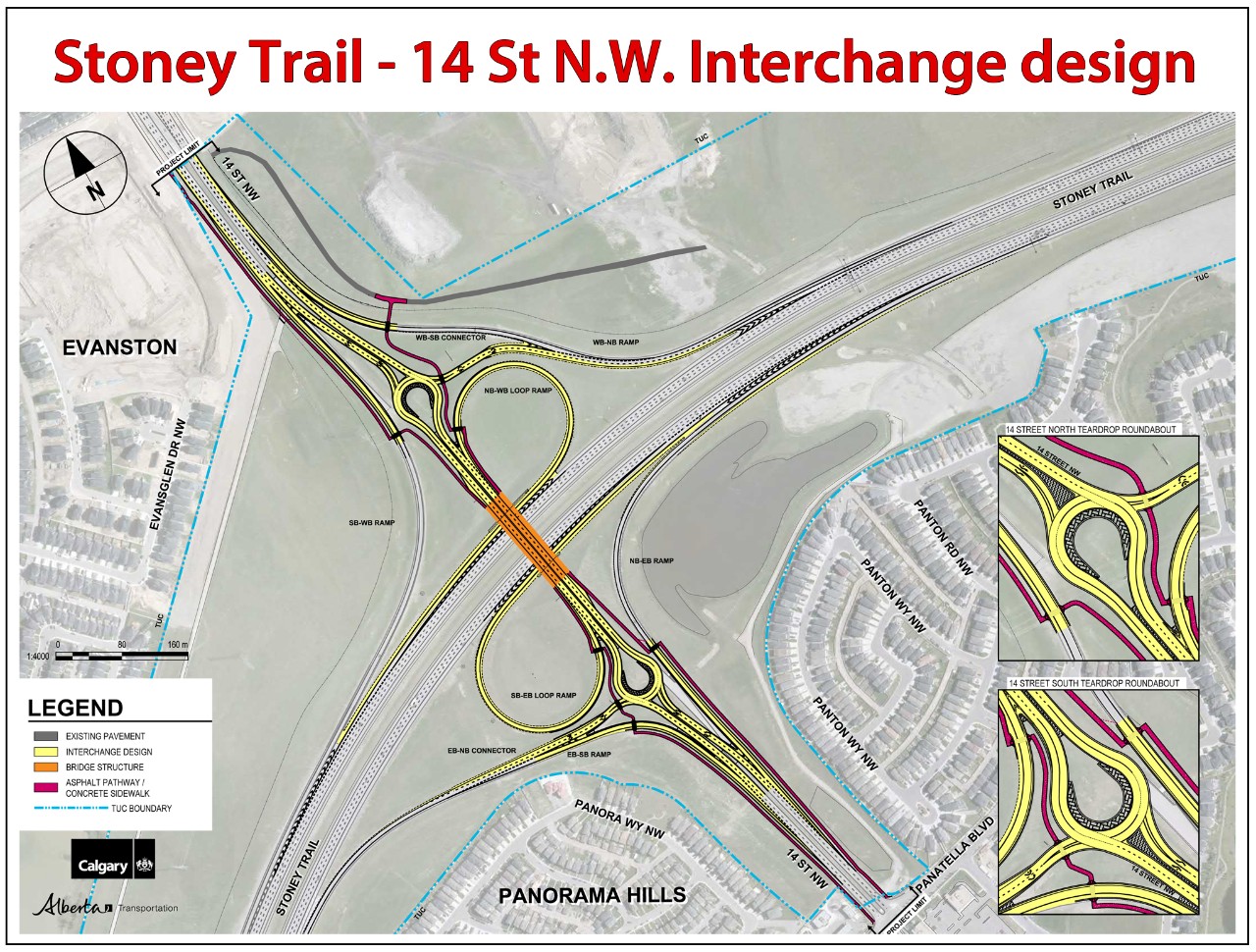 No video specified. Configure this component to add a YouTube url.
This interchange includes a four-lane bridge structure on 14 Street N.W. over Stoney Trail, two new merge loop ramps onto Stoney Trail, and tear drop traffic circles instead of traffic signals on the north and south sides of the bridge.
A new asphalt pathway and concrete sidewalk on the east and west side of the interchange improves pedestrian and cyclist connections in the area.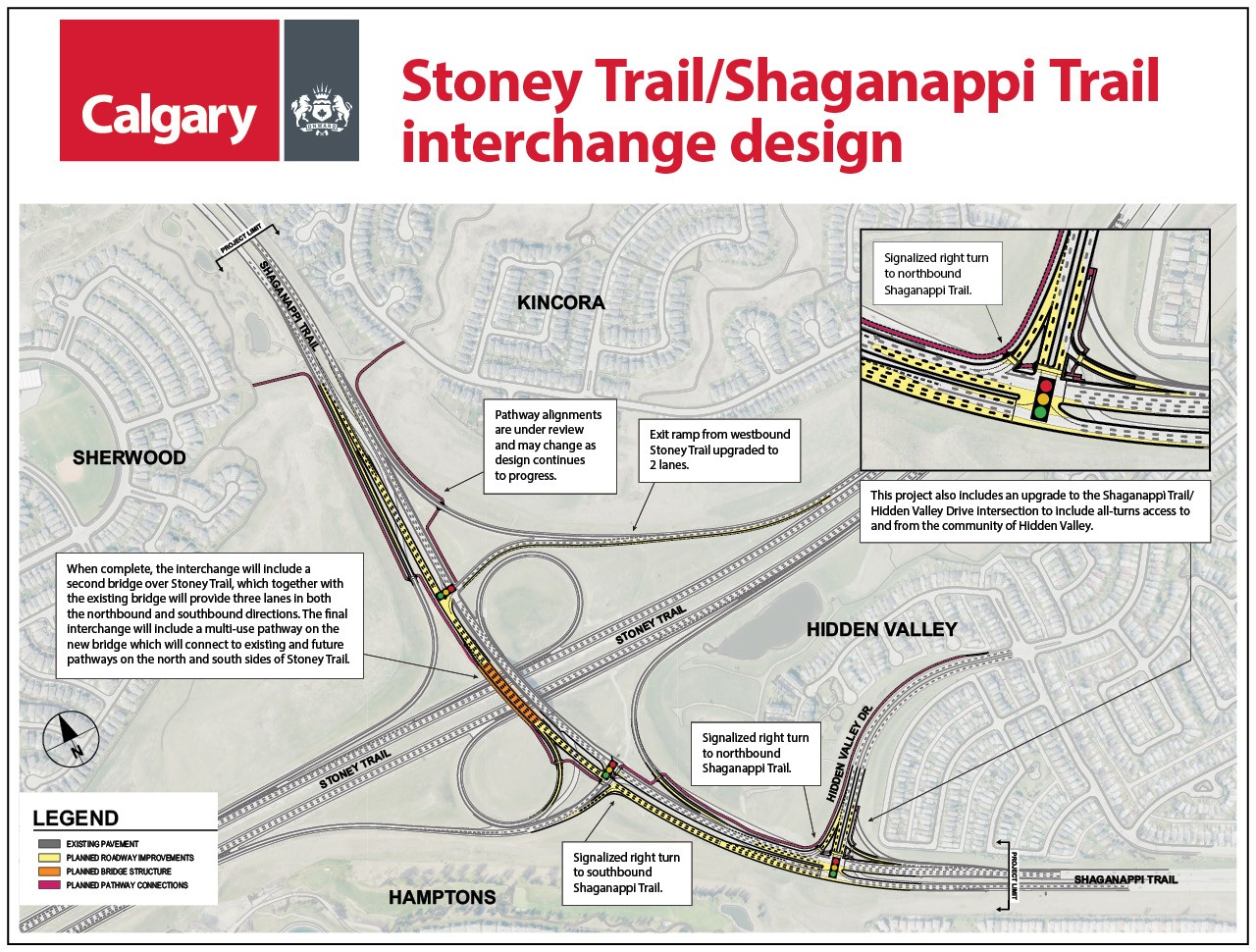 Construction of the Shaganappi Trail bridge supports and centre pier is now complete, and the bridge girder installation is anticipated in November 2021.
Road work, utility, and streetlight installations north and south of Stoney Trail are complete for this season, and over the winter months crews will be working on the traffic signal at the Shaganappi Trail and Hidden Valley Drive N.W. intersection.
Crews will return in the spring of 2022 to continue the road works for the interchange.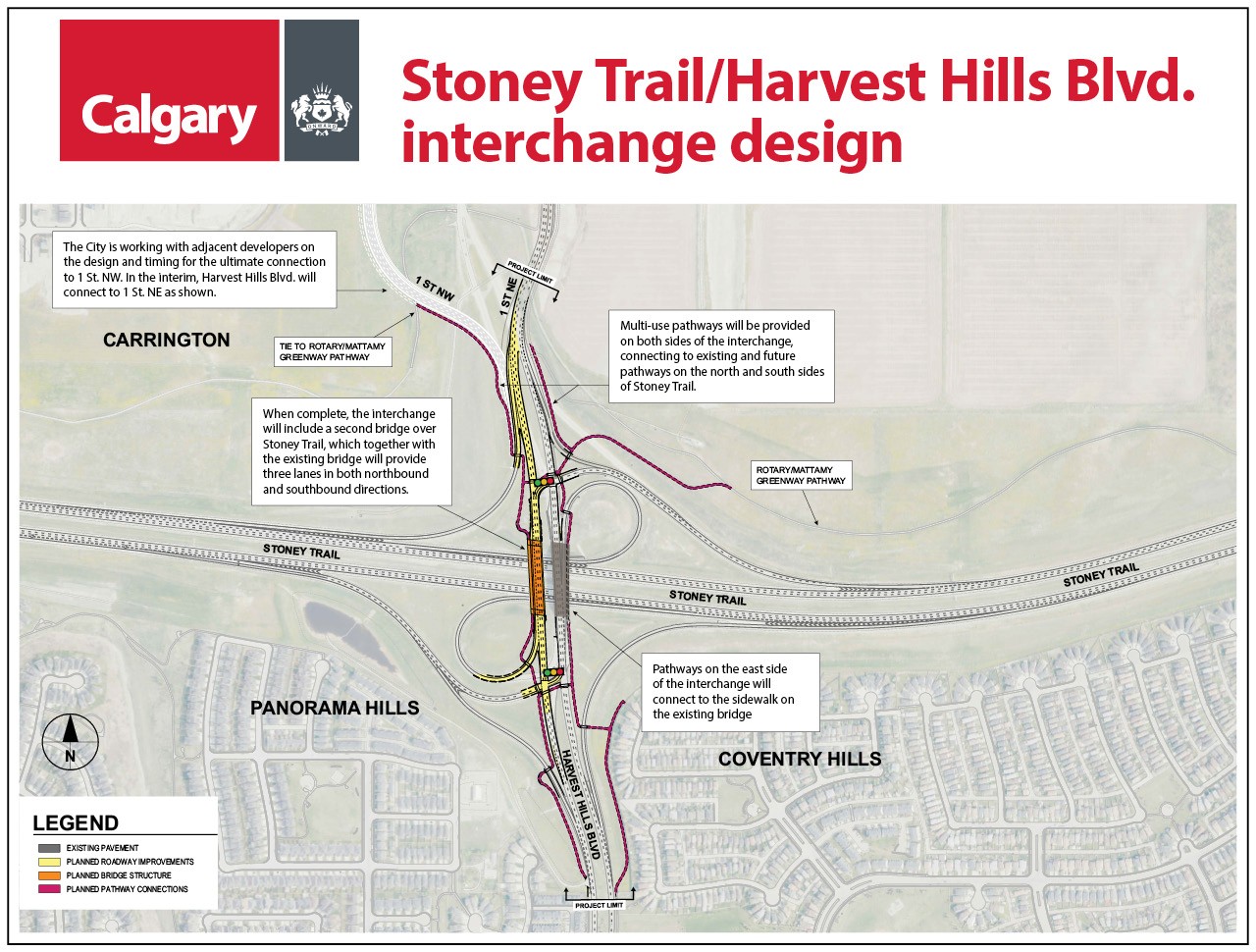 The existing Harvest Hills Blvd interchange was constructed in 2010 and is three lanes wide, with two lanes northbound and a single lane southbound. This project will upgrade the interchange by building a second three-lane bridge adjacent to the existing north-south bridge, providing three travel lanes in each direction once completed.
For those wanting to walk or cycle across Stoney Trail, the final interchange will include a multi-use path which will connect to existing and future pathways.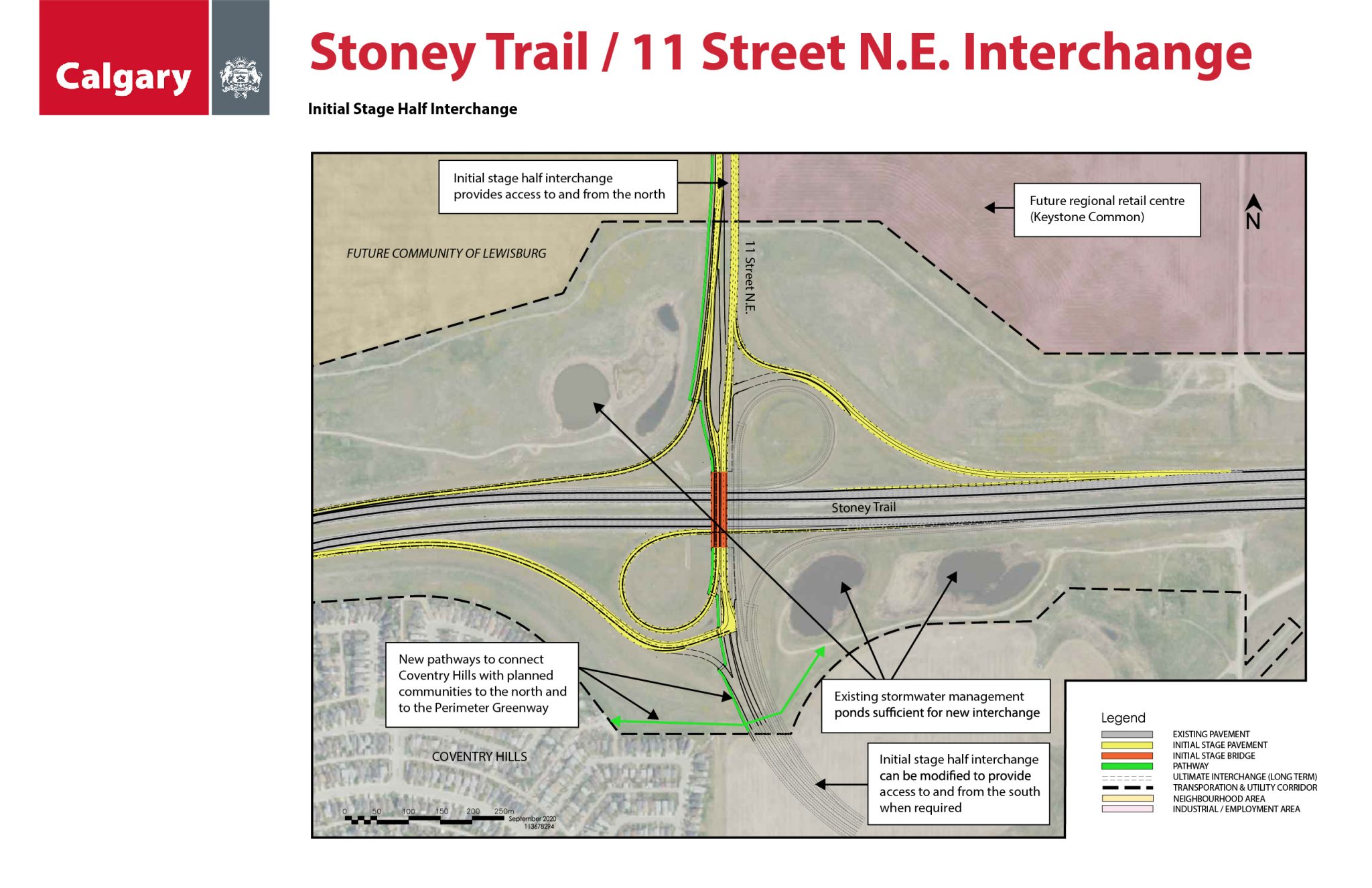 The 11 St NE interchange near the community of Coventry Hills will accommodate growth in the Keystone Hills and Stoney Industrial areas. New pathways will connect communities to the perimeter greenway.
A "half interchange" is projected to be complete in 2022 while a longer term full interchange is the ultimate goal.
Categories: Construction, Transportation