The environmental challenges facing cities are interrelated and complex. Resilience, innovation and collaboration are at the core of sustainable solutions that protect land, transform urban natural areas and assets, improve air and water quality, protect ecological health, and maintain biodiversity.

In 2020 – 2021, Calgarians relayed their concerns and thoughts about improving our city's environmental outcomes during an extensive engagement process. This input helped set a unified direction for a sustainable city.
The Environment Strategy outlines seven environmental goals,  each with specific  actions to protect our environment.   The core values of sustainability, resilience, and livability are central to achieving these goals, ensuring we protect our environmental assets and Calgarians' quality of life. 
Enhancement, protection and restoration of natural areas and assets, including wetlands, parks, and trees. 
Protection of watershed, water resources and flood management.
Improvement and protection of air quality.
Reduction of pollution and waste, and diversion of waste from landfills.
Sustainable transportation, land use and community design initiatives.
Adaptation to climate change, reduction of climate related risks and  greenhouse gas emissions, and improved energy and resource management.
Improvement of The City of Calgary's environmental performance and reduction of environmental impact. 
Putting the plan into action
---
We are building a shared awareness about Calgary's natural environment and better environmental outcomes.
Improving monitoring, evaluation, and reporting:
enhanced environmental measures
communicating outcomes in planning and  programs
Supporting education, outreach, and action:
sharing environmental research
stakeholder collaboration
sharing environmental progress for each focus area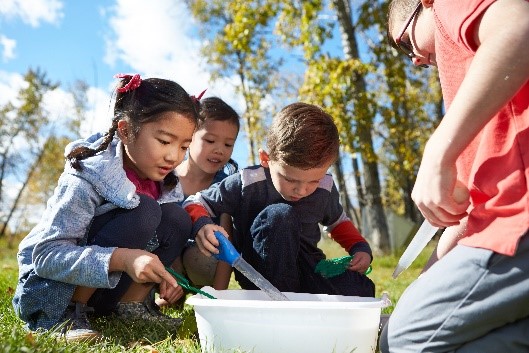 Communities, businesses, and organizations play a critical role in advancing Calgary's Environment Strategy. The City works with partners to  gain input, refine work, and deliver on work in our outreach framework. This includes environmental education programming, improved reporting using a Citizen Environmental Dashboard and a State of the Environment Progress Report. These actions are underway for 2022-2023.
Keep checking this web site to follow progress as we protect and steward Calgary's natural environment.
Supporting documents
City environmental programs and services
City climate program