Testing LiDAR technology on a real-world rail system for the win
"From the beginning it was very clear the Living Labs environment was designed to be easy to access for a business. This was very attractive. As a start-up, we do not have a lot of time or resources, so having access to City facilities for free, with limited paperwork was great," says Joseph Hlady, President of Lux Modus. "The City has truly made this an easy to use program."
This particular lab brought in colleagues from Calgary Transit for coordination, with data captured along several lines of our extensive LRT network. LiDAR technology uses the pulse from a laser to collect measurements which are then used to create 3D models and maps of objects and environments. For the trial this included the use of an omnidirectional system which could be mounted in various configurations to collect just the data desired. The lab gave them the opportunity to learn how to mount the collection system to a train and collect real data to try out new, rail specific software algorithms, providing considerable value to product development and testing.
Monitoring the technology in action and gathering and storing large amounts of data and high-quality images during the trial also enabled them to explore potential future use case scenarios. For example, from a rail infrastructure management perspective, the ability to analyze track or platform shifts to several cm accuracy over time and monitor changes along the Right of Way (ROW), could support safer and more efficient ongoing maintenance management in the future for the rail industry and municipalities, such as The City of Calgary.
"Working with the Living Labs and being able to capture real world data on the CTrain line has advanced our product development by about a year," says Joseph. "It has also saved us hundreds of thousands of dollars in simulation and product development research."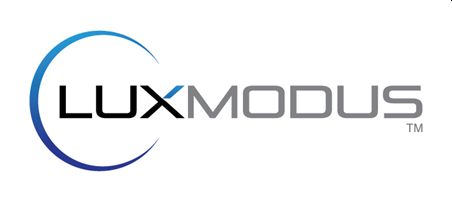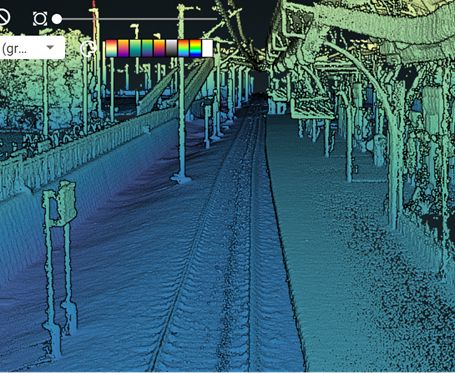 Lux Modus is a Calgary-based, veteran-led company created in 2017 to disrupt the 3D mapping industry by breaking down the barriers to entry of collecting, processing, and using 3D data.   Developed out of the autonomous vehicle mapping (AV) industry, Lux Modus leverages advanced AV mapping technology to create an affordable and easy-to-use 3D data collection platform.
The City's living lab ecosystem offers start-ups like Lux Modus a great way to test and trial their technology outside of the lab, with reduced costs and risks. The City of Calgary's Living Labs continues to look for ways to break down local barriers to innovation, helping businesses and researchers achieve real world testing to move their idea to the next stage of development in a safe and effective way. Contact LivingLabs@calgary.ca  for more information. ​​​​​​​​