Innovative financing for clean energy on the way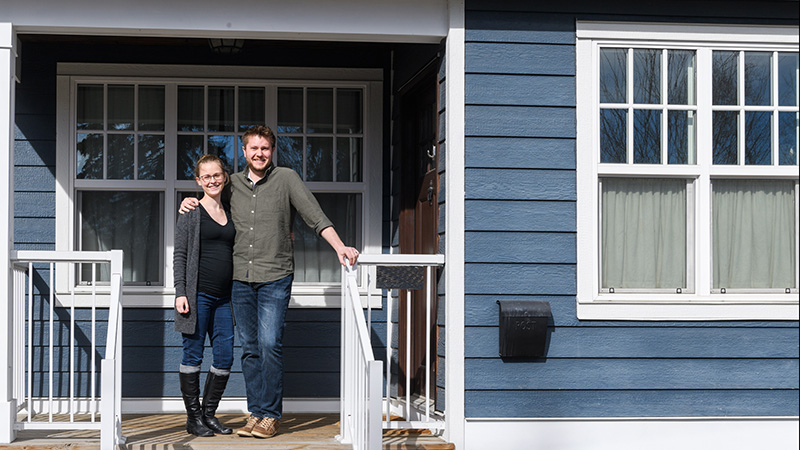 Many Calgarians are concerned about the climate crisis but unsure of how they can make an impact. There are many ways individuals and families can participate in reducing the impact of climate change.
Homeowners have the option of energy efficient improvements, renovations, and retrofits to make homes more efficient and reduce greenhouse gas emissions. The benefits are many - lowering utility costs, reducing emissions, climate-controlled, comfortable homes, and improving the community's overall energy efficiency.
However, many homeowners may not have access to the funds required to pay the upfront costs of these retrofits, or are concerned that they may move before seeing the full benefits of their investment.
"I think a lot of people are wanting to take this next step in energy efficient upgrades to their homes, but don't want to take out a bank loan or might not qualify for one," says Eric Timmins, a Calgary homeowner and a Senior Lead of Projects for QUEST Canada, a national non-profit that supports communities in Canada on their journey to net zero.
"At this time of year, you can find lots of articles and advice about how to make your home more energy efficient and how to try to save on energy bills, but every single one of the suggestions cost money. The recommendations are good ones, but not something a lot of people are in the position to do," continues Eric.
The City of Calgary is working to implement a Clean Energy Improvement Program (CEIP) to make it easier for Calgarians to overcome barriers in accessing information and financing for energy efficient home improvements. CEIP is delivered by the Alberta Municipal Services Corporation (AMSC), a wholly-owned subsidiary of Alberta Municipalities, in partnership with municipalities across Alberta.
In December 2021, Calgary's Clean Energy Improvement Program Bylaw was passed by Calgary City Council, which enables The City to offer CEIP and provides guidelines for how the program should operate in Calgary. The program will be designed to make energy efficiency and renewable energy upgrades more accessible to residential property owners. It will offer access to flexible and competitive financing to cover up to 100 per cent of project costs with repayment collected through property tax bills.
"It's really exciting as this makes more options available to a bigger population," explains Eric. "When the project financing is tied to your property taxes and the physical property rather than to an individual, the costs are then tied to the benefit. If we are going to reach the ultimate goal of reducing demand for energy and investing in more energy efficient options such as appliances and heating and cooling systems, accessibility is key."
Upgrades that will be considered under the program include heating, ventilation and air conditioning, renewable energy sources such as solar PV or solar thermal, lighting, water heating, doors and windows, insulation and air sealing.
 "This program is meant for everyone – those who have the time or interest to research options, but importantly, it includes those people who don't," says Eric.
While CEIP is one of many tools needed to support greenhouse gas reductions, it also supports our local economy. Home improvement projects that qualify for CEIP will create work for local energy efficiency and renewable energy contractors as well as local manufacturers.
"The program provides that upfront information and reassurance that saves time and offers contractors who know how the program works," explains Eric. "A good energy audit will help homeowners determine where deficiencies exist and where to start. Upgrades offer not only energy security, but resilience to a changing utility marketplace."
The program will be designed and finalized for an anticipated launch in fall of 2022. Additional program offerings will also be explored for commercial and residential buildings. 
"Setting targets is important but this is a really great way to show leadership and provide opportunities for all people to take action on climate change," continues Eric. "This is also a big step towards looking at energy poverty or inequities around energy. This might not solve the issues, but it could potentially better address situations and move us in the right direction." 
Clean Energy Improvement Program
Lower your utility bill and enhance your property value. Invest in energy efficiency or renewable energy upgrades with the Clean Energy Improvement Program.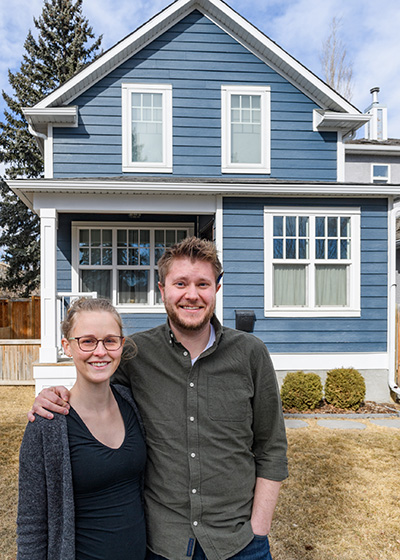 Related links
More information about the Clean Energy Improvement Program:
Categories: Clean energy, Climate, Net zero