The park is dedicated to former Calgary Alderman Dale Hodges in recognition of his 30 years of public service and his many contributions to the city. Mr. Hodges is Calgary's longest service member of council and took an active role in protecting and creating Calgary's green spaces while in office.
The park makes the storm water treatment process visible as it travels to the Bow River. The project shows citizens how storm water is managed and aims to inspire curiosity and a deeper understanding of how our natural and manmade systems interact.
The storm water treatment system is estimated to reduce sediment in storm water by 50 per cent, helping to protect our river system.
This project is a unique collaboration between Parks, Water Resources and Public Art. Learn more about the process from concept to creation.
The City of Calgary's acquisition of the former Klippert gravel pit presented an outstanding opportunity to restore the ecological integrity of the area, while at the same time enhancing the recreational and educational value of the east side of Bowmont Park.
The park features include:
Storm water pond
Wetlands
Wildlife habitat
Regional pathway
Trails for cycling and walking
Look out points
Boardwalk
Open houses were held between 2012-2014. View the survey results and summary of public engagement.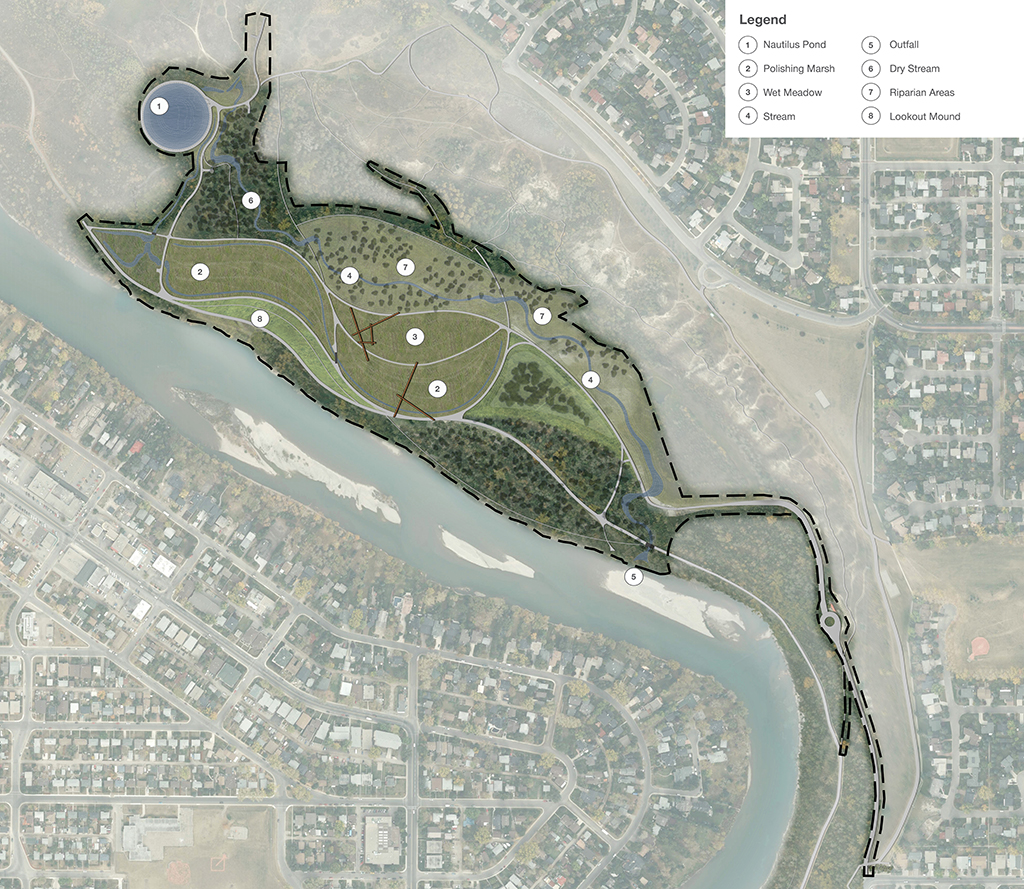 Calgary Parks

There are numerous community and public parks in Calgary to explore.

Contact us

Need additional information on our parks and activities? Want to request maintenance?