Park features - Ralph Klein Park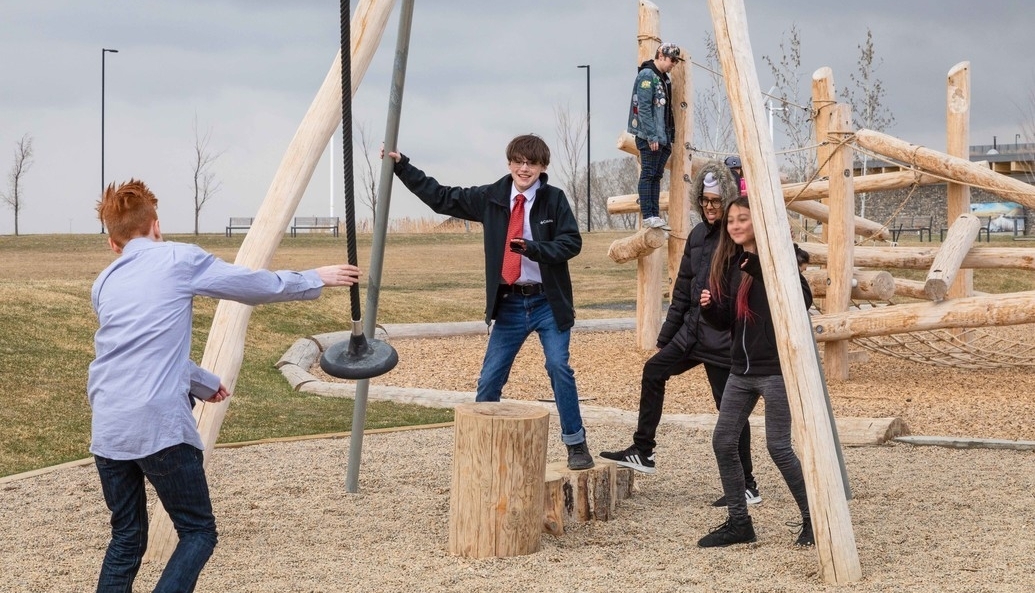 Natural playground
The natural playground design focuses on the watershed theme, telling the story of how water moves from the mountains down to the wetlands. The playground features a climbing wall, hiding areas, a zip line, loose parts and a sand play area. Each feature demonstrates the connectivity of humans, wildlife and natural habitats.
Learn more about our natural play spaces in Calgary.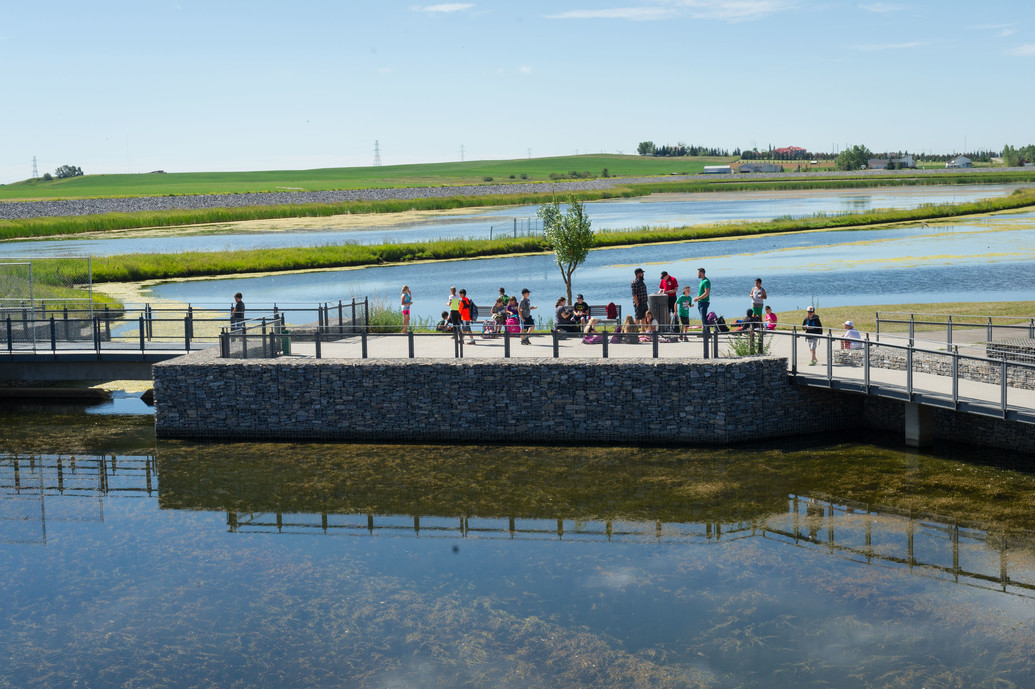 Man-made wetland
The Shepard Wetland at Ralph Klein Park was constructed as part of the stormwater quality retrofit program to help solve a stormwater management issue for the east side of Calgary. In the past, stormwater from east Calgary was being discharged into the Western Headworks Canal (part of the Western Irrigation District's irrigation system). Concerns over the quality of water entering this system led to Alberta Environment and the City jointly investigating and implementing a plan to manage stormwater within this 6,000 hectare area.
This wetland functions as both a stormwater storage facility and a treatment wetland that naturally filters stormwater, improving the quality of stormwater before it is discharged south to the Bow River. At 156 hectares (385 acres), it is the largest constructed stormwater treatment wetland in Canada.
The wetland can store over 6 million cubic meters of water. This means it has enough capacity to handle a 1 in 100 year flood. A flood of this type will fill the wetland, making it look more like a lake (in any given year there is a 1% chance that this type of flood event may occur).
Find out more about the importance of conserving our wetlands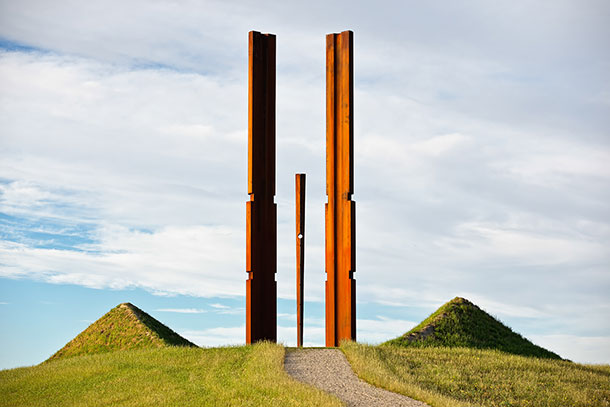 Hawk Hill Calgary Sentinels
Drawing on the artist's well-known and unique ability to create works that seemingly exist both in and outside of historic time, Hawk Hill Calgary Sentinels explores issues of time, place and materials. The monoliths and pyramids stand as historical markers, designating the wetlands as an important part of Calgary's legacy.
Beverly Pepper's prolific career has spanned over forty years. ​Educated at the Pratt institute and the Art Students League of New York, she has worked in cast iron, bronze, steel, stainless steel, stone and earth. Trained as a commercial artist before shifting to painting and sculpture, she studied in Paris with Fernand Leger and is well-known for her environmental earth constructions such as the Amphisculpture series.
Find out more about the project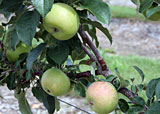 Picnic and day use area
Pathways and benches
Calgary Parks
There are numerous community and public parks in Calgary to explore.
Contact us
Need additional information on our parks and activities? Want to request maintenance?