Guidebook for Great Communities
The newly updated Guidebook for Great Communities is now available.
In response to Council direction from July 2020, we've updated a number of areas:
Simplified the Urban Form Categories (UFC) in Chapter 2 
Moved policies from Chapter 3 to the appropriate UFC section in Chapter 2, so they are in the same place.
Expanded policies that help preserve Heritage assets
Added direction to incorporate climate change policy in alignment with Calgary's Climate Resilience Strategy
Added policy on Low Density Residential to ensure density is in the right place
Simplified the language so its easier to read and gives clearer direction
Thank you for your help in building the Guidebook. We've been listening to you through our outreach and engagement efforts over the past year.
We're confident the updated Guidebook will address a lot of your comments. It will ensure our communities in Calgary will grow in ways that keep Calgary as one of the most desirable places to live, locally and globally.
Learn more about the Guidebook for Great Communities
Guidebook facts: You can read more details on how the Guidebook fits with your community, based on common questions and assumptions we've received over the past year.
Information sessions: We are offering four virtual presentations and Q&A forums if you are interested in learning more about the Guidebook.
We'll cover why the Guidebook is necessary, the changes we made from Council's direction in July 2020, and how we use it with communities to plan for growth and application in community growth:
Saturday, Mar. 13
10:00 a.m. – 11:30 a.m.
Tuesday, Mar. 16
11:30 a.m.  – 1:00 p.m.
Wednesday, Feb. 17, 6:30 a.m. – 8:00 p.m. - completed
Thursday, Feb. 11, 5:30 a.m. – 7:00 p.m.   - completed
Providing time to review the Guidebook
The next Council date is March 22, when Council will vote on SPC on Planning and Urban Development's (PUD) recommendation to approve the Guidebook for Great communities. They you ot all the citizens who provided their perspectives at the previous two PUD meeting.
Previous 2021 Council Committee dates:
Feb. 3: PUD voted 7-1 to hold a Public Hearing at the 2021 March 22 Combined Meeting of Council and give three readings to the proposed bylaw, the proposed Guidebook for Great Communities.
Jan. 13: PUD voted 7-1 have the Guidebook team formally present the Guidebook on Feb. 3 at PUD, for further discussion. 
​​Explore your community with us
---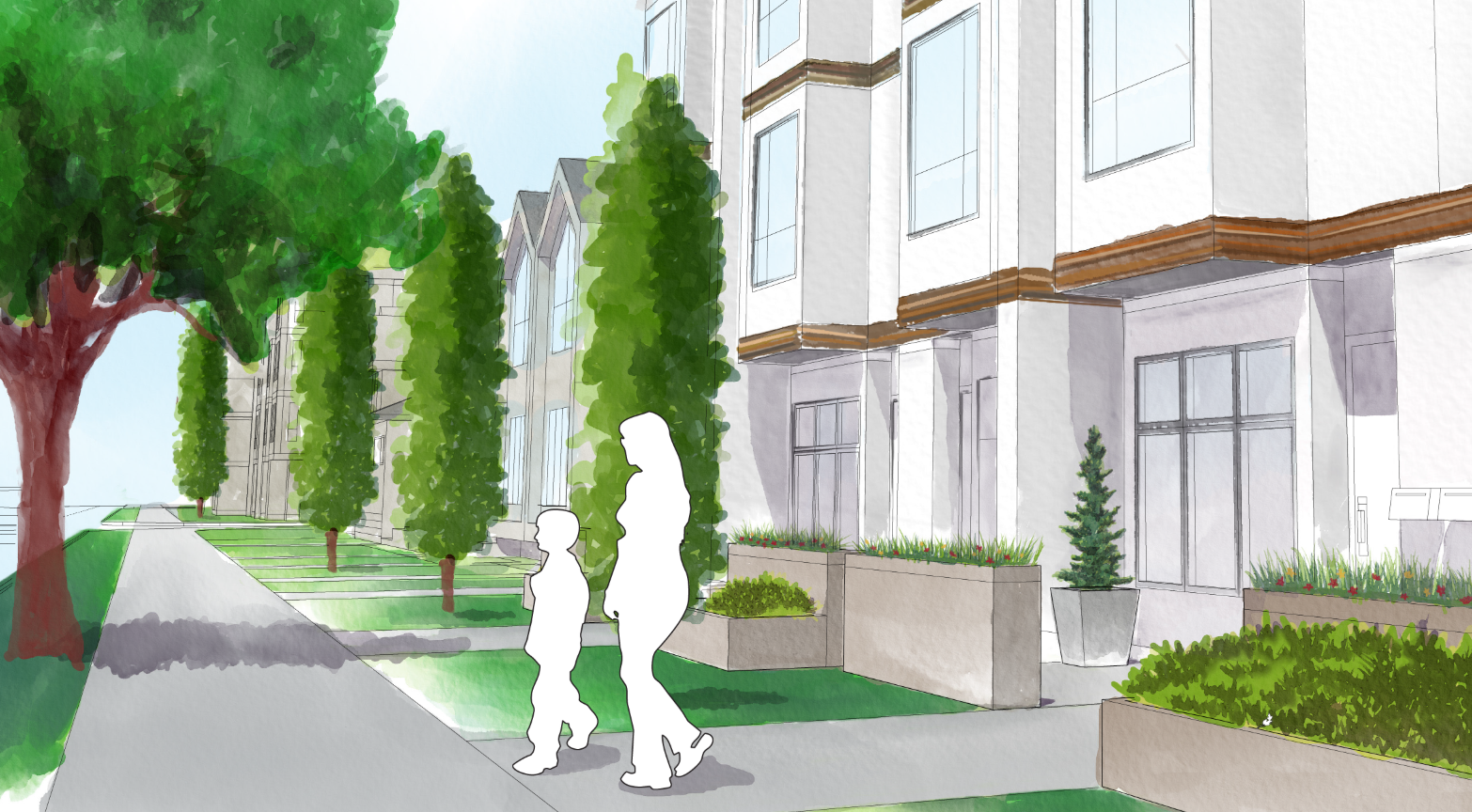 Our communities should reflect the activity of the people who are there now and be attractive to those who will choose to move there in the future. Our communities are great and remain great by how they grow and how we experience them.
 
Tell us about your community – what's great and what's missing. This exercise is an introduction to how we work with communities. It's about making sure your community builds on what makes it great now, so it's successful in the future. ​
Join our conversation
Your community and the Guidebook
---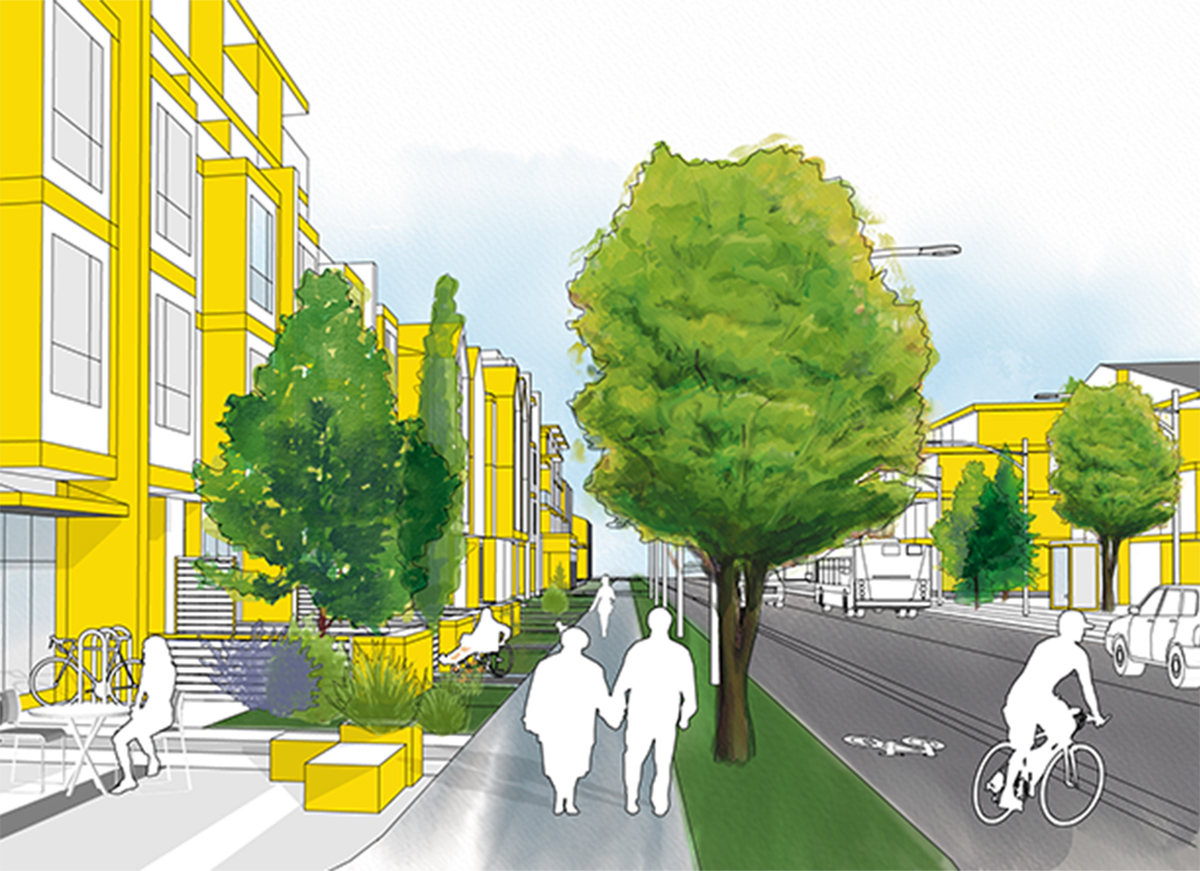 Over the past year, we've heard many questions and assumptions (some false) from citizens about the Guidebook. Here are some facts based on those questions and to correct some of those assumptions.  
Your community and the Guidebook
​Applying the Guidebook in real life
---
The Guidebook is a tool in the local area planning process
The Guidebook is the key tool used by citizens, stakeholders and City planners to create community local area plans. It was used by citizens to develop the draft North Hill Communities Local Area Plan, and it's currently being used to develop the Westbrook and Heritage​ Communities Local Area Plans.
Citizens and stakeholders work with City planners to determine the type of growth that's appropriate for the different areas in a community. This growth is based on people and their activities in a community. The "Urban Form" categories and "scales" in Chapter 2 are customized for each local area plan, so future growth respects and builds on a community's unique conditions and environments. If appropriate, the local area planning process can also augment the Guidebook's policies to better reflect a community's context.
Developers and industry will also use the Guidebook to develop sites. It provides them consistent policies and community design elements (built form) to keep the community's long-term best interests in mind.
Planning for Calgary now and for the next generation
---
We're improving the way we plan and develop Calgary, with the Next Generation Planning System (Next Gen.). It is way of planning that is both a more efficient process for planning and ensuring we can invest into the future success of our communities' and city's future. The Guidebook for Great Communities is one piece of Next Gen.
Next Gen. supports Calgary's new and built-out communities and industrial areas to be vibrant and successful for decades to come. It also allows us to work closer with citizens and stakeholders.
Guided by the Municipal Development Plan (Next20), the Next Gen. policy initiatives give us the tools to plan and build a great Calgary:
Provides a coordinated and clear system, to plan the whole city
Removes outdated and redundant policy
Creates a more robust planning toolbox
You can find out more information about Next Gen. and where the Guidebook and the other Next Gen. policy initiatives fit in the system at Calgary.ca/planning.
​​​
Contact us
---
For media enquiries
Please call us at:
403-828-2954
​
​​ ​​​​​​​​​​​​​​​​​​​​​​​​​​​​​​​​​​​​​​​​​​​​​​​​​​​​​​​​​​​​​​​​​​​​​​​​​​​​​​