Area Structure Plan guides Calgary growth
---
Calgary's population is growing and will continue to grow well into the future. We need to continue to make our city an attractive place for people to want to live and make a great life. To accommodate the growing population and housing needs, an ASP identifies and highlights how development can occur in new land areas in ways that complement city-wide goals and objectives for growth and development.
With ASPs in place, new communities and their surrounding environment can grow, integrate well into established communities, and be well supported so that they thrive and become vibrant for decades to come. 
Having an ASP in place is important to develop new communities that are environmentally friendly, socially diverse, and economically prosperous.
As Calgary grows, ASPs play a role in making sure the city continues to be a great place to live, work and play. They support the growth of new communities and their surrounding environment so they can be vibrant and thrive for decades to come.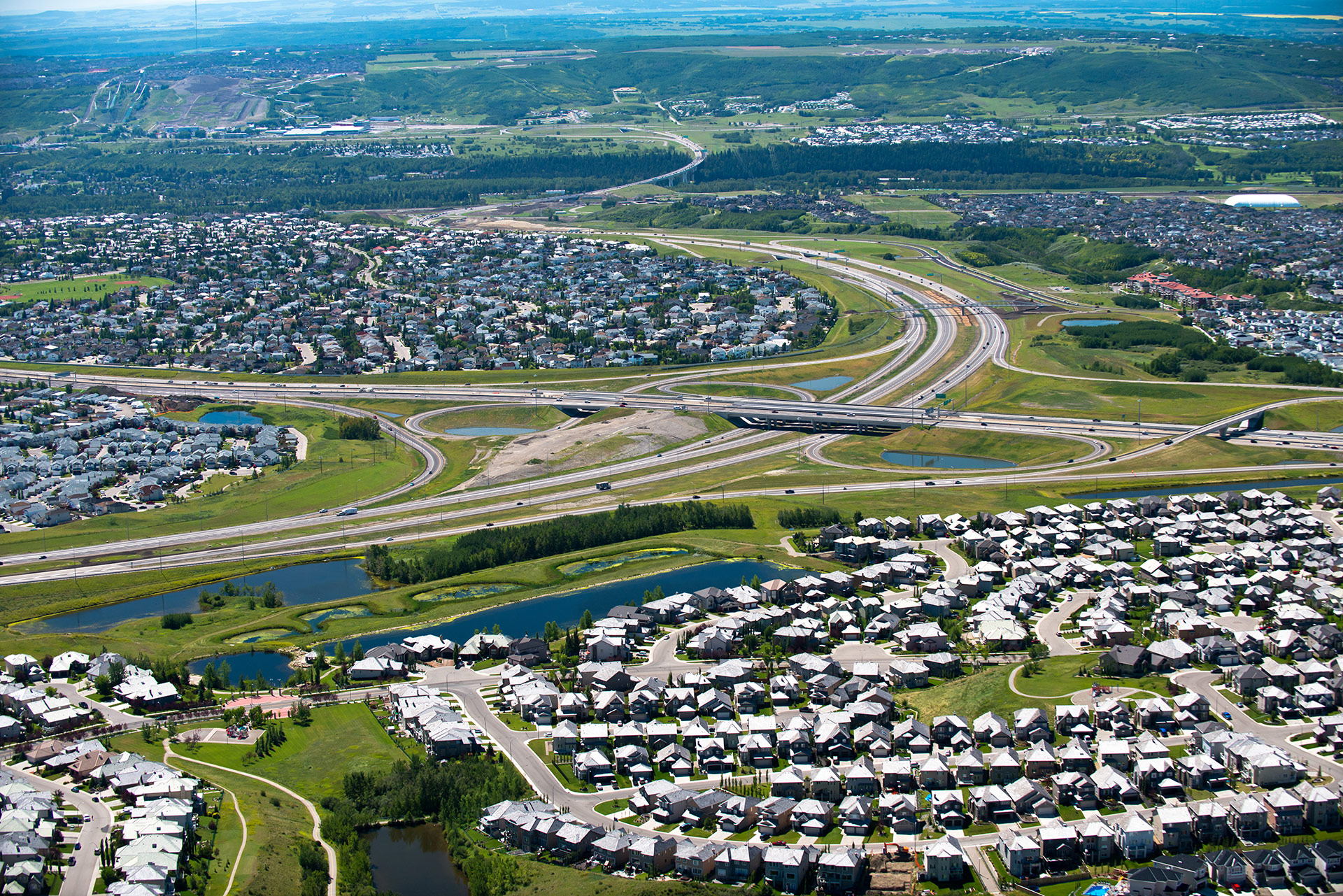 When we build new communities, some of the most important considerations is making sure people have a rich mix of:
Housing types - homes, schools, and businesses will be accommodated to meet growing needs.
Improve housing options that will cater to different housing needs.
Enhance housing affordability by implementing strategies outlined in the City Housing Strategy Plan.
Mobility options - travel to and from school, work, errands, or a local park however you choose.
Consider environmentally friendly transportation options such as public transit, wheeling and walking.
Create high quality pathways and street connections.
Employment opportunities
Create jobs directly and indirectly over time when new amenities like retail, professional or commercial areas are built.
Complete Communities – enhance the creation of complete communities.
Make sure destinations such as retail, commercial and employment areas can be within walking and wheeling distances.
Guide how housing types, utilities, roads, sidewalks, pathways, businesses, and parks will be developed.
Establish welcoming and diverse communities.
Connect communities to local schools, parks and employment areas within and outside the plan area.
Protect Calgary's natural environment as our city grows.
Learn more about the existing Area Structure Plans. You can also visit the Calgary Map to see the locations of the Area Structure Plans at a glance. 
You can also view Calgary Map that shows various Area Structure Plans and where they can be found. 
Frequently asked questions
---
An area structure plan (ASP) is a long-range planning document. It is the first step in obtaining planning approval for a new community.
The purpose of an area structure plan is two-fold:
It refines and implements The City's broad planning objectives and policies such as the Municipal Development Plan. It does so by promoting logical, compatible and sustainable development.
It guides and directs the specific land use, subdivision and development decisions that collectively form the plan area. This includes making decisions on land uses, transportation systems, population and jobs, intensity, the sequence of development, and the provision of essential services and facilities.
City staff from various departments work with community residents, business owners, landowners and developers to create these long-range documents.
The Municipal Development Plan and Calgary Transportation Plan are foundational documents. They provide guidance and direction for the form the plan area will take.
Area Structure Plans are undertaken using a developer-funded process. This new approach streamlines the process. It allows a plan to be prepared over the course of just one year and allows for more collaboration between City staff, landowners and developers.
ASPs are long-term planning documents. As such, they promote a vision for a community and guide how the vision will grow.

ASPs may be amended from time to time. These amendments can be initiated by the City of Calgary or an Outline Plan/Land Use Amendment application.

When an application is submitted, The Area Structure Plan is consulted for guidelines on what can be approved for a site. The site and environmental conditions of an area will be assessed before an application for outline plan, land use amendment, or development permit is approved.

Once an Area Structure Plan is approved by Council, it can take more than 30 years to be fully developed into a complete community. Sometimes longer. Sometimes shorter. There are a few factors that come into play:
Market - the attractiveness for buyers to purchase a home or start a business in this area of Calgary
Location - the supporting amenities or infrastructure in the ASPs area
Geographical size - a smaller ASP may develop faster than a larger ASP area
Readiness of land to be developed - the current preparation of the land to make it practical for development.
A complete community is one that is fully developed. It meets the needs of residents through an entire lifetime.
"Complete communities include a full range of housing, commercial, recreational, and public spaces. A complete community provides a physical and social environment where residents and visitors can live, learn, work and play." — Municipal Development Plan.
The City does not mandate when and how businesses within the sector locate or expand. With public policy, it ensures the locations are protected to meet future needs of the business. This includes locations for offices, institutions, retail and industrial development.
Contact us
Call 311 with any questions or comments about ASPs.
​​​ ​​​​​​​​