Downtown Flood Barrier & Eau Claire Promenade
Project update
2022 has been another very productive construction season for the Eau Claire Area Improvements Program.  Work on the Eau Claire Area improvement projects will continue throughout the winter season, but you can expect to see work slow down as we transition into the cold weather season. 
More information can be found on the Eau Claire Area Improvements construction and detours webpage.
Construction in Eau Claire

To ensure Calgarians can safely visit and enjoy the area, you will see construction fences, pathway detours, and construction activity in the Eau Claire, Bow River Pathway, and RiverWalk area. Please follow the signs.
For up-to-date information and more detail, please visit our construction and detours webpage. Our website will be updated throughout construction to keep you informed about getting around and what to expect in Eau Claire.
About the projects

Downtown Flood Barrier
Protecting Calgarians from floods is a top priority for our city, and we're doing so while enhancing the Eau Claire area at the same time. We're implementing flood mitigation measures from Calgary's Flood Resilience Plan approved by Council in 2017.  These include flood barriers and stormwater improvements to ensure Calgary is protected against a 2013-level flood on the Bow and Elbow Rivers. The Downtown Flood Barrier will extend from The Peace Bridge to Reconciliation Bridge and lower the risks of flooding in the downtown, Chinatown, East Village and Eau Claire communities. 
Eau Claire Promenade
The Eau Claire Promenade extends from The Peace Bridge eastwards to the Reconciliation Bridge. Our goal is to extend the work we did at West Eau Claire Park to create a safe, efficient and beautiful riverfront promenade and cycle network that integrates flood protection into a space that connects Calgary's downtown with the Bow River.
Our goals for the Promenade focus on:
A space for the City and Community
Accommodate all users for all of Calgary
Connect people to the Bow River
Build a vibrant centre city riverfront
Design a diversity of social spaces for mental well-being
Promoting active, healthy lifestyles Incorporate strategies for year-round healthy, active lifestyles – a better space for walking, jogging, biking, etc.

Provide a continuous, safe and accessible riverfront promenade
Designate efficient pathways for safe alternate modes of transportation like scooters
Environmental Responsibility
Preserve the natural environment by protecting most of the existing trees and plants along the river
Achieve multiple cost benefits through durable and beautiful design solutions
Flood Protection and Resilience
Integrate flood protection into the public realm improvements
Increase resilience for Eau Claire, the Downtown Core and future infrastructure projects
Both the Downtown Flood Barrier and Eau Claire Promenade projects are coordinated with the overarching Eau Claire Area Improvements.
Renderings & progress images
请滚动至页面底部,然后使用Google Translate 改变文本的语言。如果您没有看到Google Translate 的选项,请尝试使用其他网页浏览器查看本页面。
請滾動至頁面底部,然後使用Google Translate 改變文本的語言。如果您沒有看到Google Translate 之選項,請嘗試使用其他網頁瀏覽器查看本頁面。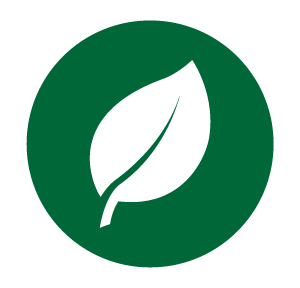 Budget
~$33 Million
Through the federal government's Investing in Canada Infrastructure Program (ICIP), the Downtown Flood Barrier received funding under the Green Infrastructure stream. This is in addition to the funding from the Province of Alberta through the Alberta Community Resilience Program. Totaling 18 million for new flood protection for Downtown Calgary.
For a list of the ICIP funded projects in Alberta, see the list of Announced Federally Approved Projects.
Timeline
Design: COMPLETED
Remove trees and relocate utilities: COMPLETED
Hire contractor: COMPLETED
Mobilize to site: COMPLETE
Start of Construction: Summer 2021
Flood Wall installation: Fall 2021 – Summer 2022
Promenade Hardscaping and Landscaping: Spring 2022 – Fall 2023
Construction Completion: Fall 2023
*Construction is dependent on weather, site conditions and timing of other projects in the area. Updates will be provided regularly, but dates may change.
Found artifacts:
Past events
April 13, 2019
October 5, 2019
Stay connected

Sign up for our email updates to receive the most up-to-date information about Eau Claire Area Improvement projects.
Have questions or concerns about project construction? 
Learn more about public engagement for Eau Claire area projects.