Calgary's Flood Resilience Plan
As a river city, we will always need to prepare, respond and adapt to floods. And the pressures of a changing climate only bring a greater risk of more severe and frequent flooding. That's why building resilience to flooding is one of our top priorities.
Calgary's flood resilience plan uses a three-layered approach where all the elements working together will reduce our flood risk and make Calgary more resilient.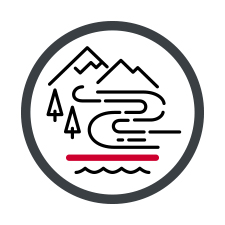 Upstream flood protection on the Bow and Elbow Rivers:
Reservoirs hold back water, slowing the flow of the river during floods.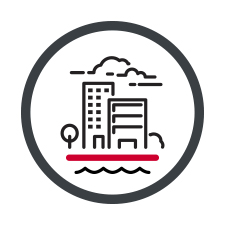 Community-level flood protection:
Permanent flood mitigation infrastructure, like the Glenmore Dam and flood barriers, along with floodplain land use policies to guide how we plan and develop in river communities.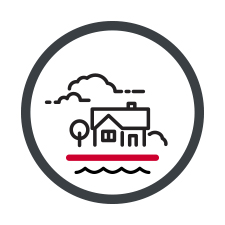 Property-level flood protection:
Improved building regulations and guidelines along with public education improve the resilience of properties and the people who live and work in river communities.
Every spring, we actively monitor the rivers for flooding. We also continuously improve our flood forecasting to provide Calgarians with the earliest possible warning.
Our flood emergency response measures are updated every year ensuring we're ready to respond quickly.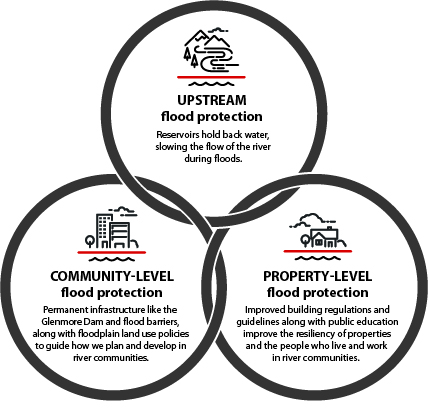 ---
Building flood resilience on the Elbow River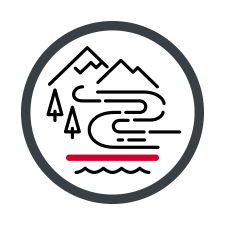 Upstream flood protection
Springbank Reservoir (SR1)
This Government of Alberta project, located about 18 km upstream of Calgary, will be a "dry reservoir" that only holds water during floods. During a flood, some water would be diverted from the Elbow River into the reservoir, where it would be temporarily stored and released slowly back into the Elbow River.
The regulatory approval process for this project is complete and has funding commitments from the Government of Alberta and the Government of Canada, which announced $168M in funding for the project in 2019. All land required for the project is now secured to build SR1. Construction is slated to begin in early 2022 and can be operational by 2024, but will be fully complete in three years.
The Springbank Reservoir and the higher gates at the Glenmore Dam will protect Elbow River communities from a flooding event similar to 2013.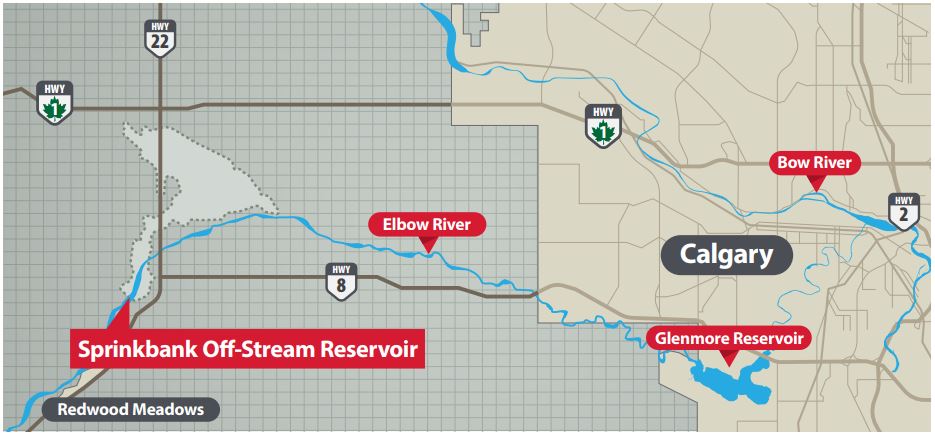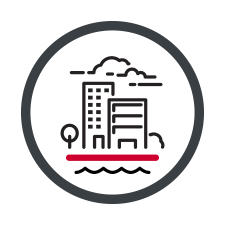 Community-level flood protection
Glenmore Dam Gates
By installing new, 2.5 metre high steel gates at the Glenmore Dam, we've doubled the water storage capacity, which improves our ability to control high river flows in the spring on the Elbow River.
Until the Springbank Reservoir is completed, the Glenmore Dam gates alone will be able to manage moderate level flooding (equivalent to a 1:30 flood, or bigger than the 2005 flood).
---
Building flood resilience on the Bow River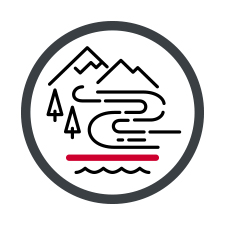 Upstream flood protection
New upstream reservoir on the Bow River
This Government of Alberta project on the Bow River would capture water from large floods and could provide seasonal water supply in the face of climate uncertainty and risk of drought.
The Government of Alberta is examining three reservoir options on the Bow River that, If constructed, would be a major component in flood mitigation and drought management for Calgary.
Status: Results from this feasibility study are anticipated in 2023. We expect to find out which site (if any) is recommended and whether the Government of Alberta should move forward with further study of the recommended site and the estimated storage capacity for both flood and drought mitigation. It will also provide some insights on the potential timing of completion for an upstream reservoir (expected to be in the range of at least 12-15 years).
Modified operations at TransAlta's Ghost Reservoir
This agreement between the Government of Alberta and TransAlta has the Ghost Reservoir kept low during flood season to help control the flow of water through Calgary and significantly reduces Calgary's risk of flooding.
Status: The agreement to modify operations at Ghost Reservoir for flood mitigation purposes from May to July is in place until 2026.
Community-level flood protection
Permanent flood barriers
Permanent flood barriers in low-lying areas will work with a future upstream reservoir to increase resiliency to flooding
Inglewood
West Eau Claire (from the Peace Bridge to Eau Claire Plaza)
Downtown (from Jaipur Bridge to the Reconciliation Bridge)
Until a new upstream reservoir is built on the Bow River, community flood barriers also protect the communities from smaller floods that are more likely to happen.
Status: Work on the individual flood barrier projects are in various stages of design, community engagement or construction.
Other mitigation projects: In addition, stormwater and sanitary system improvements, gravel bar removals and bridge improvements have improved overall flood resiliency in Calgary.
---
Flood mitigation projects in Calgary
Since the 2013 flood, with support from the Government of Alberta over $150 million has been invested in flood mitigation and resilience projects throughout Calgary.
Mitigation work that is already complete or is underway has reduced Calgary's flood risk by 50 per cent and our flood damages by $80 million every year.
See a list of some of the projects we've been working on below, or check out our interactive flood project map.
| Projects | Completion Timeline |
| --- | --- |
| Flood Recovery Erosion Control Program | Complete |
| Downstream of Centre Street Gravel Bar Modification | 2022 |
| Mission island: Elbow River gravel bar | Completed |
| Crowchild Trail NW: Bow River gravel bar | 2022 |
| Scollen Bridge: Elbow River gravel bar | 2022 |
| Projects | Completion Timeline |
| --- | --- |
| Municipal Complex: drainage improvements | Complete |
| Zoo flood mitigation | Complete |
---
Elbow and Bow River communities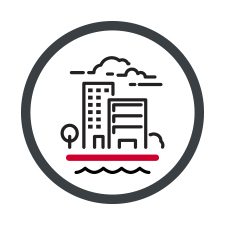 Community-level flood protection
Calgary's land use policies use provincial flood hazard maps to guide how and where types of development can occur and limit new flood risk caused by growth. For example, new development is not allowed in the floodway, the zone of highest flood risk.
Policies intended to reduce flood risk are included in plans such as the Municipal Development Plan and the Calgary River Valleys Plan.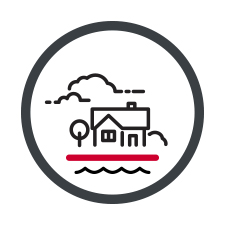 Property- level flood protection
Many of Calgary's older communities were build on rivers' floodplains. Over the decades, as our understanding of the flood risk in these areas has improved it has led to safer building practices.
Today, some property-level floodproofing is required through building regulations during renovations and new builds. Measures may include:
Installing sump pumps and backflow valves
Elevating furnaces and electrical panels
Learn more about land use regulations in the floodplain.
Other voluntary actions can reduce damages to homes further, such as installing water alarms in the basement, finishing the basement with easy-to-clean-materials and repairing. Get more tips for reducing flood damage.
We also have a Flood Readiness Guide, seasonal newsletter and are exploring new programs to help residents flood-proof their property and be prepared for flooding.