Overview
The Housing One project is a mixed-use development proposed along the north side of 10th Ave S.W., very near the intersection with 14th St. S.W., in the community of Sunalta. The application proposes to redesignate the six parcels that form part of this application to allow for a high density, mixed-use development which would accommodate retail on the main level, a three-storey above-grade parking structure and then residential units above in the form of two high-rise towers.
The land use redesignation and Sunalta Area Redevelopment Plan policy amendment were approved by City Council on Oct. 9, 2018.
The applicant can now move forward on obtaining the necessary approvals to develop the mixed-use site.
Map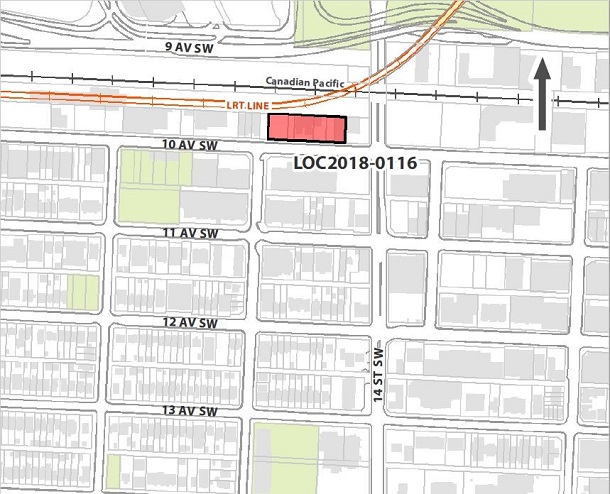 Proposed timeline
May 2018
Pre-application meeting to discuss the proposed project on the subject site and identify any initial concerns or items to be addressed with the formal application.
Formal submission of land use application and proposed amendments to the Sunalta Area Redevelopment Plan.
June 2018
City-led open house: Opportunity to learn about the land use application and share comments about the proposal. Please review these City of Calgary boards from the session for more details on The City's application review process. For a summary of feedback received, please view the What We Heard report.
Online comment form available.
Summer 2018


​Calgary Planning Commission August 23, 2018
Fall 2018
Application approved by City Council

Supporting documents
​​​​​​​​