The goal of the Bike Rack Program is to provide and install short-term use bike racks in neighbourhood business districts and areas where people cycle to work, school or to run errands. Short-term bike parking is not intended for overnight usage.
Bike racks from this program are installed on public land like on wide sidewalks, boulevards or parking lanes, but not on private property.
Priority locations are in front of building entrances, at sport fields, commercial and recreation centres, shopping centres, restaurants, schools, along a wheeling lane, near public transit and municipal buildings, with easy access to the bicycle network. 
The City of Calgary installs bicycle racks in public spaces to support people that travel by bicycle and to decrease bike theft. Public spaces can be described as open and accessible to the general public, and includes streets, sidewalks, transit stops and parks. This program emphasizes on improving bike parking access along the Centre City Cycle Track network. Public spaces that have bicycle parking include Calgary Transit LRT Stations, and  Calgary Public Libraries.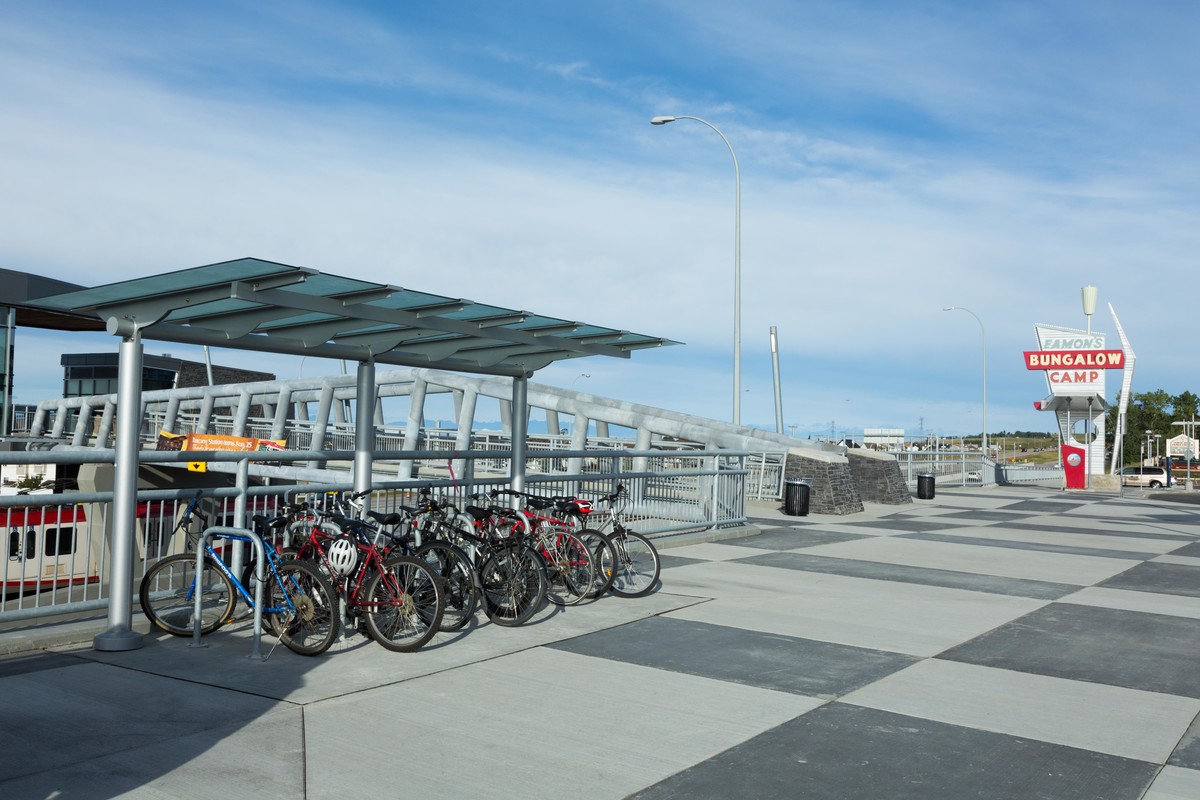 Private developments located on property that is not on City-owned land is not part of the Bike Rack Program. Most new developments are required to provide long-term and short-term bicycle parking on site. The Calgary Land Use Bylaw 1P2007 and the Bicycle Parking Handbook provides developers and building owners with information regarding the proper design and placement of bicycle parking.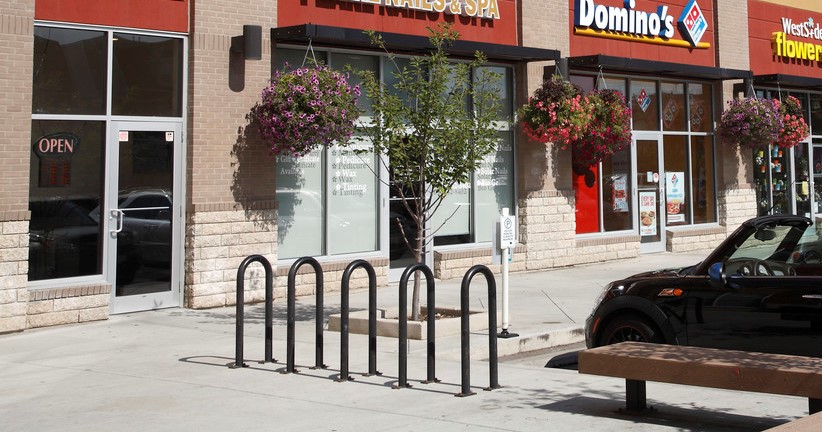 Know a location that needs a bike rack? Let us know where you think one is needed. We will review the location to see if there is adequate public space (on The City's right-of-way, not on private land) for a rack to be installed. 
How to request a bike rack:
Review criteria for a bike rack location to determine if your requested location is suitable for a bike rack installation.
Click below to fill out a 311 request and ensure you share the following details:
Contact information
Bike rack location and number of bike racks needed
Business or property owner details, if applicable 
Photo of the requested location
Criteria for a bike rack location
---
When determining a suitable location for planning, designing, and installing bike parking, our team examines these criteria:
Can people biking easily locate bike parking?
Is the bike rack visible from the destination?
Does the location have sufficient lighting to see bicycles and to lock and unlock bicycles? Racks should not be placed in dark shadows.
Is the location in a secure environment with pedestrian traffic?
Is the location away from alleyways, out-of-sight locations or the backs of buildings? This will help deter theft.
Is the location closet to the main front entrance? (Ideally within 15 m).
Is the location easily accessible and near a walkway?
Is the location as close as the nearest car parking stall?
Is the location on a concrete surface? This is recommended as the most secure material to install a bike rack.
Asphalt, pavers, tile, and natural surfaces such as grass, dirt and mulch, are not appropriate. These materials would need to be removed, and a concrete pad poured before a bike rack can be installed.