City Council - a brief history
There have been various changes over the years to the structure of Calgary City Council and to the election process.
Did You Know 1884 - Calgary is officially incorporated as a town.
Mayor
---
​​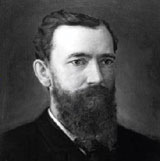 George Murdoch
Calgary's first mayor 1884
Painting: Glenbow Museum
Mayoralty contests (now referred to as elections) were held annually from 1884 to 1923. Calgary mayors began serving a two-year term following a plebiscite in 1923.
In 1968, the Municipal Government Act increased the mayor's term of office to three years. As of 2013, mayoral terms are four years.
Did You Know 1884 - George Murdoch elected as Calgary's first mayor. Murdoch was born in Scotland and grew up in New Brunswick.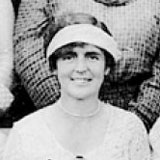 Annie Gale
Calgary's first female councillor
1917
The number of councillors and their method of election have changed over the years.
From 1884 to 1886, four councillors were selected from the town at large. In 1894, the same year that Calgary became a city, the term "councillor" was replaced by "alderman" and Calgary had three wards, each with three representatives, for a total of nine aldermen.
In 1906 a fourth ward was created, bringing the total number of aldermen to 12. In 1976, the number of wards was increased to 14. In 2013, ward representatives are again called councillors and serve a four-year term.​
Did You Know 1917 - Calgary's first female councillor, Mrs. Annie Gale, is elected. She is the first female to serve on any municipal council in the British Empire.
​
The ward system was not used from 1914 to 1960 when aldermen were elected from across the city for two-year terms.
In 1960 following a plebiscite, six wards were established, each represented by two aldermen. In 1976, the number of wards was increased to 14.
​​​
City Hall, ca. 1911
Glenbow Archives NC-24-5
Did You Know 1911 – Historic City Hall opens for business.
Historic City Hall is constructed from locally sourced sandstone and features a 32.7 metre (100-foot) clock tower that chimes every half-hour.
The building was officially opened by Sir Robert L. Borden on June 26, 1911, four months before he became Canada's eighth prime minister.
Did You Know – The basement of Historic City Hall used to house the City jail.
Did You Know – a cat immortalized itself by stepping in some wet clay bricks during construction. One brick with paw prints can still be seen on the 4th floor of Historic City Hall.
100 Year Anniversary of Historic City Hall
On June 26, 2011, Historic City Hall turned 100 years old. In this video, Clint Robertson, a Heritage Planner, talks about Historic City Hall. See the golden key that officially opened City Hall.

Tour of Historic City Hall Clock
Historic City Hall's clock was installed in 1910 by local jeweler, D.E. Black, who was also a City Alderman.