Update: Pilot project to increase the housing supply in Calgary
Update: September 6
I presented this Notice of Motion to Executive Committee on September 6 and it was unfortunately defeated in a 7-8 vote. While I'm disappointed in the outcome, I'm glad we were able to highlight that our options are not limited to blanket rezoning or doing nothing at all. 
My priority has always been ensuring that we hear from the public on major decisions, so I'm looking forward to the debate at Community Development Committee on September 14. My colleagues and I will be discussing some options moving forward, but there aren't any final decisions until we've had a chance to hear from the public. 
I continue to invite members of the public to share their views on housing affordability in Calgary. You can contact me directly, submit comments to all members of Council, or sign up to speak on September 14. 
—Sonya Sharp
Increasing Housing Supply In Calgary: Cutting Red Tape Doesn't Mean Cutting Citizens Out
Sonya Sharp, councillor for Ward 1, is leading efforts to get more housing built by cutting red tape in The City's land use and development permit process through a new pilot project.
The pilot program, outlined in a Notice of Motion destined for the September 6 Executive Committee of City Council, would speed up all Residential – Grade-Oriented Infill District (R-CG) up-zoning of properties over the next 18 months, with the land use and development permit requirements to be processed by City Administration at the same time, and cutting down the timeline from an average of ten months to no more than five months. The plan also envisions a fee freeze.  
The Notice of Motion would have City Administration prepare a plan for implementing the new pilot program no later than Q1 2024, with a report on effectiveness brought forward for Council's consideration in April 2025.
Sharp is asking the Executive Committee to forward the Notice of Motion to the regular meeting of Council on Sept. 12 so that it can be considered before Council debates the Housing and Affordability Task Force's recommendations at the September 14 meeting of the Community Development Committee.
The Ward 1 Councillor offers three critical reasons for bringing forward the Notice of Motion:
1)    Calgary has a housing shortage, and Council has a responsibility to act. "The Housing and Affordability Task Force recommended making it easier to build housing across the city. This pilot program compels our City Administration to take a serious look at how we process land use and development applications, streamline them, and eliminate barriers to application by cutting some of that red tape. Time and cost of an application should not be a factor in getting more housing in our city," said Sharp.

2)    Cutting Calgarians out of decisions directly affecting their communities is a non-starter. "I am strongly opposed to a City-initiated blanket rezoning of the entire city, which has been advocated by our City Administration and some of my Council colleagues.  When it comes to land use on a given piece of land in their communities, Calgarians have a right to speak to us, their elected officials, at a public hearing. That's our job as a Council. Taking away citizens' right to have their say is not cutting red tape; it's undemocratic," said Sharp.

3)    Not all R-CG applications are equal.  "I keep hearing advocates of a blanket rezoning talk about how 'risky' or 'onerous' R-CG applications are, but the facts don't bear that out. Almost 95 per cent of the RCG up-zoning applications before Council since the start of our term have been approved, over 40 per cent unanimously. I've personally supported over 80 per cent of them. So, 5 per cent get turned down by Council, which doesn't scream 'high risk' to me. Blanket rezoning of the entire city sounds like a solution in search of a problem. But it also means that 5 per cent are unacceptable, yet each would have been approved if the decision was solely left to City Administration. I don't think citizens should have to accept 5 per cent of the new development in their communities being unsatisfactory," said Sharp.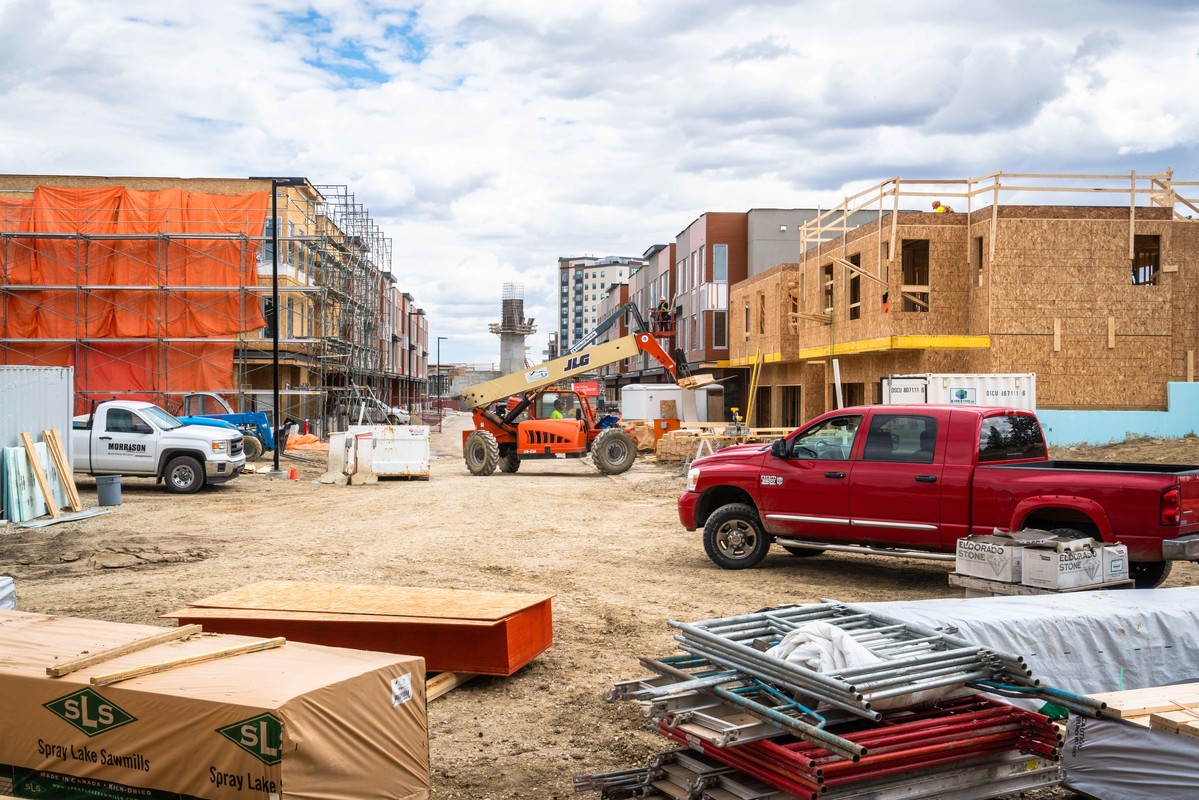 Categories: General