June 18 update: Weather system passes, State of Local Emergency rescinded
I am pleased to report that the second weather system that The City of Calgary has been monitoring has passed to the south of Calgary and is no longer a threat. Some rain is still expected, but will not present the same risk. 
The State of Local Emergency is no longer necessary and has been rescinded as of Friday. 

Over the weekend, City crews will be dismantling the temporary berm across Memorial Drive and removing other flood mitigation equipment. 

I want to think everyone for their patience and vigilance this week. I've heard some people express concern that The City overreacted. I am confident that The City reacted appropriately for the level of risk that we faced. This week underscores the importance of all of us understanding the flood risk we face and preparing accordingly, as these events can be sudden and difficult to predict. 

Fittingly, today is Neighbour Day, the day where we celebrate the incredible community spirit that Calgarians displayed after the 2013 floods. I hope you can take this chance to join with your friends, family and of course neighbours in that same spirit as we all breathe a little easier this weekend. 

The latest City news release is linked below. Look for our regular Ward 1 newsletter in the next couple weeks. 

Happy Neighbour Day! 

—Sonya Sharp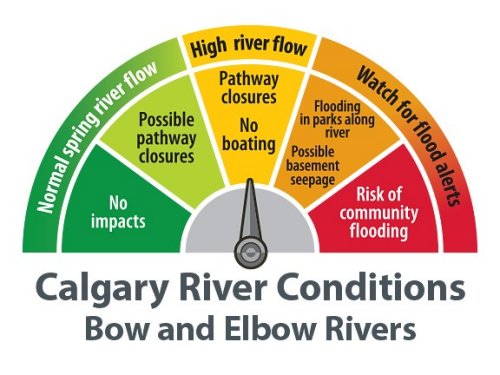 Categories: General