In this issue: Updates from City Council, new City pilot projects and opportunities for youth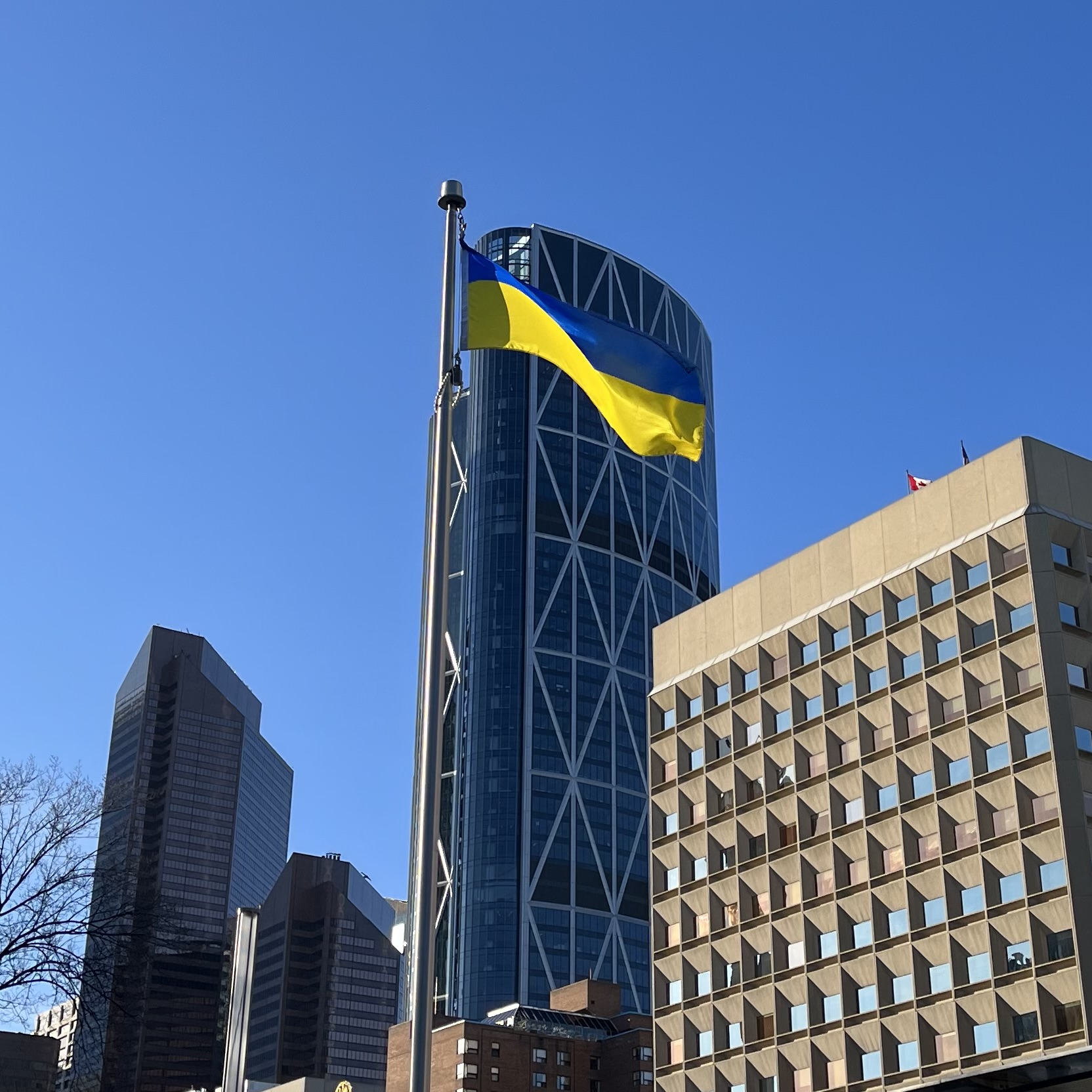 Hi, Ward 1!
This month I have had the pleasure to serve as our city's deputy mayor. This role rotates monthly among members of Council with the main duties being to chair Council when the mayor is unavailable, and to attend certain community events on her behalf. 
This has been a fantastic opportunity for me to connect with organizations across our city who are all working to make Calgary a better place to live. Thanks to everyone I met this month for including me in your gatherings to celebrate, to recognize, or to honour.
It's also been a busy month at Council. In this newsletter, you'll find some updates on some recent activity at Council as well as important information about your City services. 
Happy spring!
—Sonya Sharp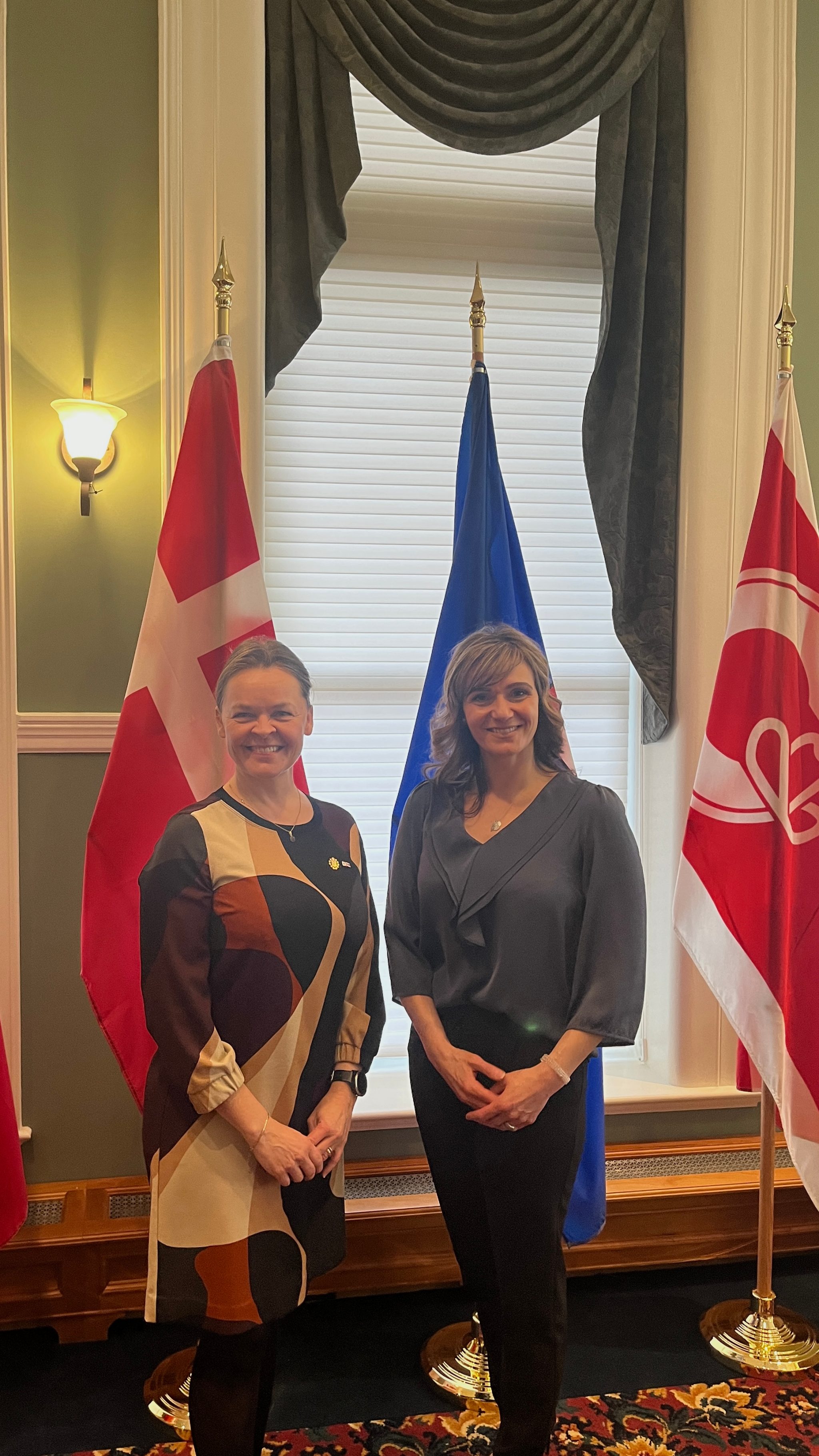 Councillor Sharp, as deputy mayor, with Her Excellency Hanne Fugl Eskjær, Ambassador to the Kingdom of Denmark
News from City Council
Protests in the Beltline community
The protests taking place in the Beltline on Saturdays over the past two years have been a difficult issue for Council and for Calgarians. While all Canadians have the right to freedom of speech and to freedom of assembly, the protests have affected the ability of residents and visitors in the Beltline to enjoy that neighbourhood's public spaces on the weekend. 
Councillor Sharp appreciates that protests over the last two weekends have moved to other locations in Calgary. We hope we can continue this spirit of mutual respect in the coming weeks.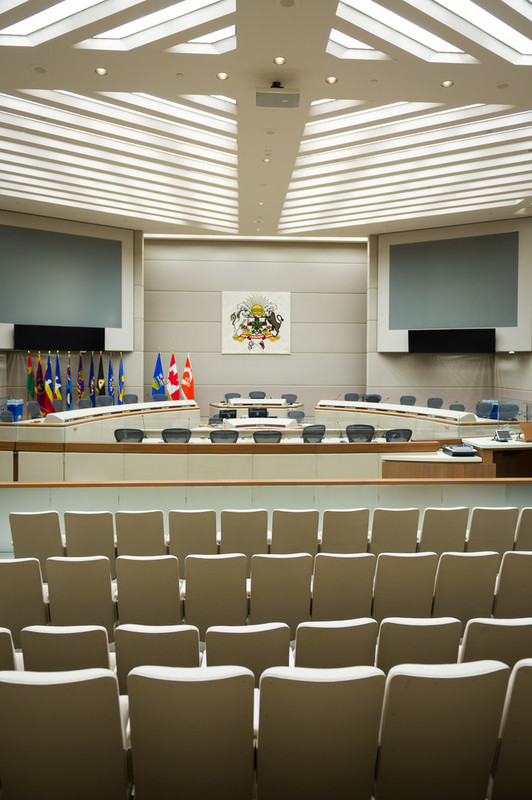 Update on the Event Centre
Councillor Sharp, along with Councillors Dan McLean, Courtney Walcott, and citizen members Brad Parry (Calgary Economic Development) and Deborah Yedlin (Calgary Chamber) have been selected as members of the Event Centre Committee. The committee's role will be to provide recommendations to Council on the development of an event centre after reviewing information provided by City Administration. 
The first meeting of this new committee is scheduled for April 4.
 Safety on Calgary Transit
Following meetings with Councillor Sharp and other members of Council, Calgary Transit took action in March to address the social disorder issues that are being faced on transit. Transit increased the number of peace officer patrols, added additional support from the Calgary Police Service and other City of Calgary Peace officers, and placed ambassadors at certain C-Train stations to confirm proof of fare payment. 
These measures have led to some improvement, but much more work will be required to address this problem. Councillor Sharp is continuing conversations with Calgary Transit and with other partners to find solutions to the problems that Transit riders experience, and also to find appropriate support for vulnerable Calgarians. 
The Ward 1 office appreciates everyone who has shared their experiences using Calgary Transit as it helps us determine what areas will continue to require further attention. 
Counci's Strategic Direction 2023-2026
City Council has set its Strategic Direction for 2023-2026. The Strategic Direction documents sets out the priorities of Council as a whole for the next four year budget cycle. It will be used to inform service planning and the budgeting process later this year. Calgarians can read this document in its entirety on Calgary.ca. 
Recent notices of motion from Councillor Sharp
We are pleased to report that Councillor Sharp's April notice of motion to remedy zoning issues with certain Calgary duplexes passed unanimously at the March 8 meeting of Council. 
Councillor Sharp also brought forward a notice of motion to the March 29 meeting of Council to provide support to hotel and motel owners who have struggled with the effects of the COVID-19 pandemic. Council approved a property tax deferral for these businesses to allow them the chance to collect revenue from what we hope is a busy summer travel season. 
To be clear, The City is not offering any subsidy to these property owners. Instead, they are being offered some additional time to pay what they owe in hopes that these businesses so vital to Calgary's tourism sector are able to survive. Council also approved $300,00 for Tourism Calgary to mount a marketing campaign for the benefit of Calgary's hospitality and tourism sectors. 
Updates on City services
Alcohol in parks pilot
This year, Calgary Parks is adding more spaces in Calgary parks where the consumption of alcohol will be permitted as part of a pilot program. There will be additional tables, firepits, and this year there will be larger spaces where Calgarians can walk around with alcohol. The success of this pilot will depend on Calgarians responsible use of parks spaces. More information and the launch of this year's pilot is expected in May.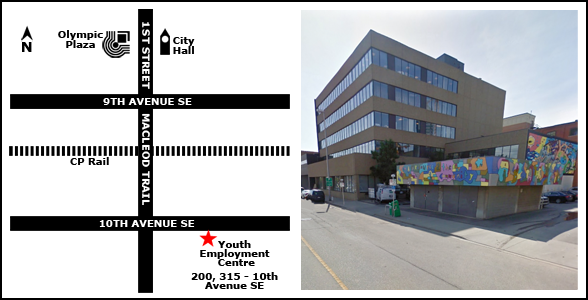 Youth employment opportunities
The City of Calgary Youth Employment Centre is again open to serve Calgarians age 15-24 on an in-person walk in basis. The Centre can help with employment counselling, resume support, strategies for job searching, and the Centre also offers services to connect prospective employers with young people. Details on the Centre can be found at Calgary.ca. 
The City of Calgary will be holding its annual Youth Hiring Event at the Big Four Building at Stampede Park on Thursday April 7 from 1:30 PM to 6:30 PM. This is an excellent opportunity for youth age 15-24 to connect with prospective employers for summer work, internships, part-time, and full-time permanent positions. Details for this event are also on Calgary.ca.
Urban livestock
Following amendments to Calgary's Responsible Pet Ownership Bylaw in late 2021, certain types of urban livestock are now permitted in Calgary with appropriate permits. The first program to launch is the urban hens program. During the initial phase, 100 permits to keep hens will be made available, with a lottery held if necessary. Applicants will be required to demonstrate competency to care for hens, as well as a suitable place to keep them. Applications are open until April 18.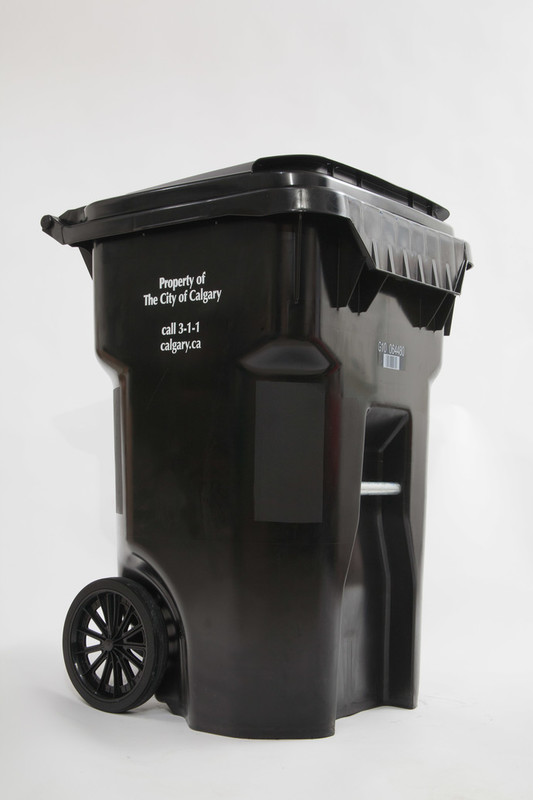 Updates in brief
Great news! The existing Calgary Transit app will now remain available until development of a new app is completed later this year. 
Enmax is planning to replace a transmission line with changes that may have an effect on some residents of Ward 1 (Varsity). Enmax will be communicating with affected residents directly, and more information is available on their website.
Calgary Parks is hosting the 55th Pathway and River Cleanup from May 15th to 17th. They are now recruiting volunteers to help with this important event. 
Registration is now open for YouthLink summer camps at the Calgary Police Interpretive Centre for ages 6-9 and 9-12.
Contact the Ward 1 office
Address:

Councillor Sonya Sharp

Office of the Councillors (8001)

The City of Calgary

PO Box 2100 Stn M

Calgary AB  T2P 2M5
Categories: General, Newsletter