Hi Ward 1,
Happy May! It has been a busy spring so far for the Ward 1 Office. I appreciate many of you writing in to make us aware of springtime issues including storm drains, parks and pathway conditions, and spring clean-up!
I am so excited to celebrate the arrival of spring and summer with so many of you as we begin to enjoy time in our beautiful Ward 1 parks and communities.
As always, if you'd like to request my attendance at your event, community association meeting, or have a question or concern for my office, please do not hesitate to reach out!
I want to take a moment to say a big thank you to all of the volunteers who participated in the Pathway and River Cleanup from May 5th to May 7th this year. This event would not be possible without the help of hundreds of registered volunteers. During this three-day event, Calgarians helped to clean up the litter from pathways, parks and riverbanks that has collected over the winter months. If you missed out and want to join next year, volunteer registration occurs in February and March, so keep an eye out! A big thank you again to all of the volunteers.
—Sonya Sharp
Summer closure of Shouldice Pool
The City continues to face challenges with staffing at its recreation facilities. In order to maintain adequate staffing at other facilities over the summer, The City has made the difficult choice to close Shouldice Aquatic Centre over the summer, beginning June 26. 
To support this change, nearby Foothills Aquatic Centre will increase operations from four to five days a week beginning July 4.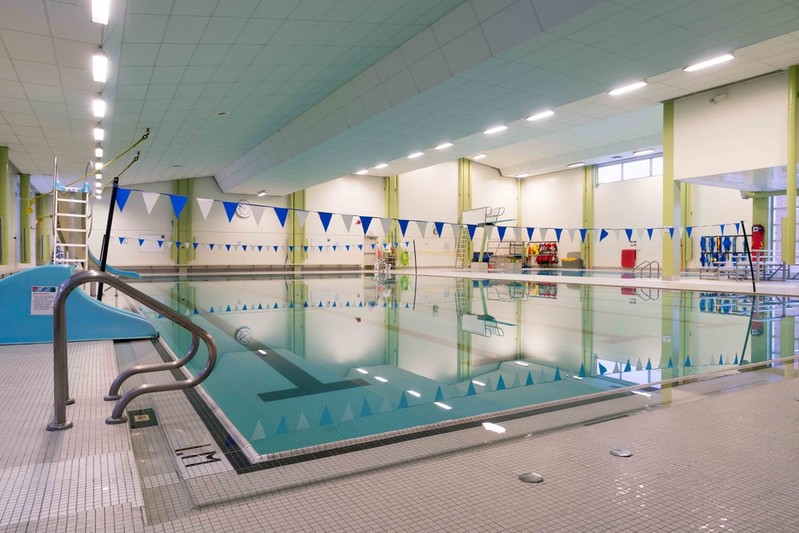 Street sweeping: Annual spring clean-up program
It is that time of year! You may have began to see signs in your community about spring clean-up of the gravel and debris on our roads and neighbourhood streets.
The City's Spring Clean-up street sweeping program removes debris and materials from winter operations on roadways and cycling areas. The program begins in mid-April and runs through June, with community sweeping happening Monday through Friday.
There have been changes this year to make it easier for residents to learn about the schedule, to make sure all vehicles are moved in time for the sweeping. The City of Calgary is providing more flexible hours for residential parking during this time, updated technology tools including live sweeping maps, and has developed more visible street signage. Learn more about the program and view the schedule at calgary.ca/sweep.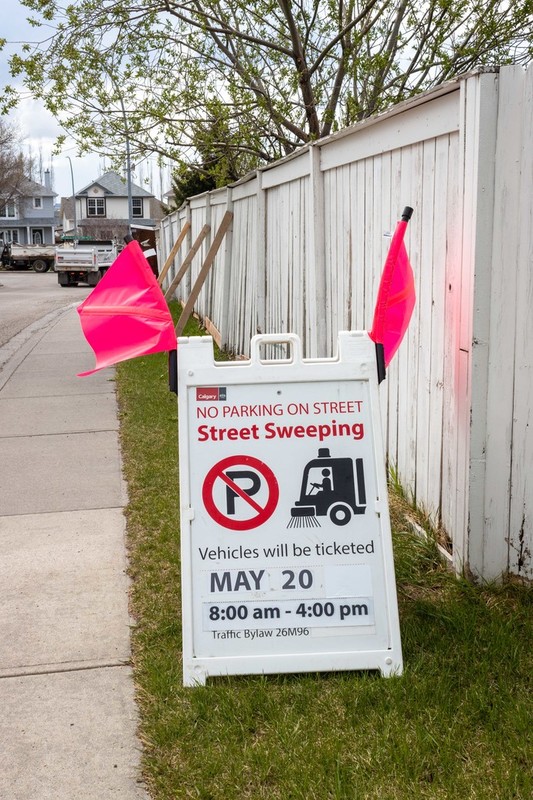 Fluoride
Fluoride will be re-introduced into Calgary's water based on the results of the plebiscite held during the 2021 municipal election. A majority of voters in Calgary and in Ward 1 voted in favour of this change.
Based on the current project and approval timelines, it is anticipated that the fluoridation system will be in service by June 2024. The City is actively engaging Alberta Environment and Protected Areas on the necessary approvals. Learn more at calgary.ca/fluoride. 
Dandelions and mowing
Mowing of public spaces
Calgarians have access to almost 8300 hectares of actively maintained parkland and natural areas and Parks also oversees the maintenance of approximately 765 hectares of boulevards. All of this land means we have a lot of grass to maintain and mow in all corners of the city.
The City offers different levels of maintenance for different spaces depending on how they are used. Sports fields might have more than 20 mowing cycles per season, while small parks may have 7-10, and major boulevards about 4. Wet weather, like we sometimes see in spring, makes the soil soft can can lead to heavy equipment sinking into the ground. Longer periods of wet weather can therefore cause delays to routine maintenance. We appreciate your patience when this happens!
Concerns about Parks maintenance can be reported by calling 311 or visiting calgary.ca/311.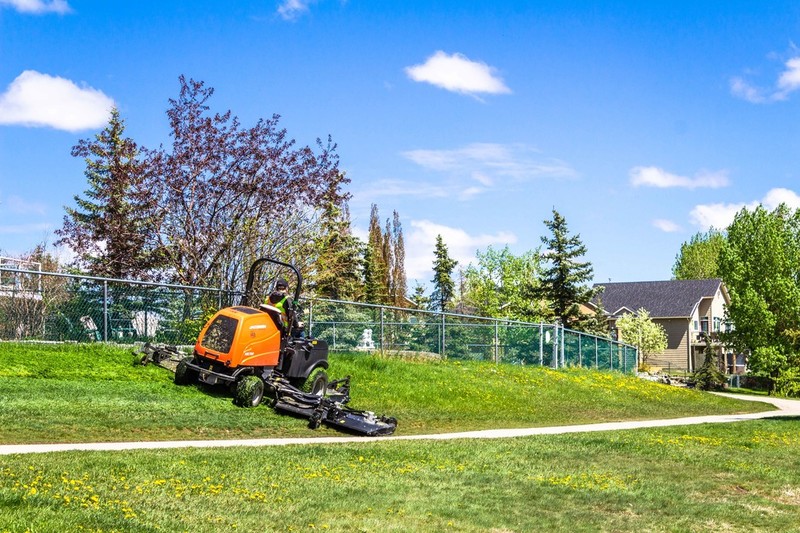 Dandelions
We know there are a range of opinions on how dandelions are best handled. Some Calgarians view dandelions as a harmless plant, while others view them as a nuisance. 
Dandelions are not considered a noxious and prohibited weed under the Weed Control Act. The City takes a number of steps to managing weeds, but does not use herbicides for cosmetic purposes. The City aims to maintain healthy turf, which allows grass to out-compete dandelions and other weeds. 
Dandelions are not prohibited on private property under City bylaws. However, grass and other herbaceous plants should be kept shorter than six inches. 
Updates in brief
Applications for the Clean Energy Improvement Program, which allows homeowners to manage the upfront costs of energy improvements by financing them through your tax bill, will reopen on July 26 at 9 am. Visit calgary.ca/ceip to learn more and to sign up for email updates on this program.


Calgarians can bring yard waste to City landfills for free disposal until May 28, 2023. To learn more, visit calgary.ca/landfills. 


The City is writing the next 20-year plan on how we develop, redevelop, and manage parks in Calgary and wants to hear from you. Submit your feedback on what matters to you around the environment and nature, wellness and culture, through our shared public park spaces. Between April 17 and May 19, 2023, learn more about The City's work, Connect: Calgary's Parks Plan, and share feedback to help inform the future of our parks. 
Neighbour Day
Join your neighbours for the 10th annual Neighbour Day! To help you celebrate on June 17, The City is providing resources and support for Calgarians to organize activities with neighbours, including waiving the fees for block party and greenspace permits. You can also request a visit to your event from Councillor Sharp, Mayor Gondek, police officers, or firefighters. The permit application deadline is May 28. Visit calgary.ca/neighbourday to learn more.
South Shaganappi Local Area Plan
The City of Calgary wants to hear from you about the past, present and future of your community and the surrounding South Shaganappi Communities: Banff Trail, McKay Point, Montgomery, Parkdale, Saint Andrews Heights, University Heights, University District, Varsity, and The University of Calgary.
Your input will help shape a plan  to guide the evolution of these communities over the next 30 years. The local area plan will provide guidance and direction when ideas for new development, investment and community improvement are proposed or considered within this area in the future. Learn more and provide input at calgary.ca/shaganappi.
We also encourage you to get involved by joining the South Shagannappi Communities Working Group. The City of Calgary is looking for a broad and diverse range of people to join the working group, including: Local residents—owners and renters, people of all ages—from youth and young professionals to seniors, local business owners, members of community-based groups, and more. Applications are open until May 23, 2023. 
Event Centre
As Chair of the Event Centre Committee, I am happy to share with you that The City has reached an agreement in principle with partners to revitalize Downtown Calgary by developing the Rivers District anchored by a new Event Centre.
The City of Calgary, Government of Alberta, Calgary Sports and Entertainment Corporation (CSEC), and the Calgary Stampede, are investing in Calgary by supporting sports, entertainment, and community for years to come.
The approved agreements support two projects: a new event centre and major public infrastructure upgrades for the Culture + Entertainment District. Together, these projects will allow Calgary to host A-class events and create a new focal point for community events and entertainment. 
The new infrastructure includes: 
A 1000 seat community rink available for public booking
Indoor and outdoor gathering spaces 
Transportation and public realm improvements.
This announcement is fulfilling a longstanding vision we've had for downtown and for our entire city. We have four partners committed to building a community hub that will serve us for generations to come

For more details, visit calgary.ca/eventcentre. The website will continue to be updated as work continues towards definitive agreements, which are expected this spring or summer. 
This project is about more than just a building downtown. It's fulfilling a vision of a home for culture, sports, and entertainment that all Calgarians will be able to enjoy. I believe it's a vital investment in our city's future prosperity, vibrancy, and growth.
—Sonya Sharp
Calgary Transit safety
Last week, Council's Infrastructure and Planning Committee, chaired by Councillor Sharp, heard a report from City Administration on the possibility of a closed Transit system through the installation of fare gates as a measure to improve Transit safety. 
Administration's report concluded that a fully closed Transit system is not feasible for Calgary given the existing design constraints of many stations. It found that a partially-closed system may be possible, but Administration found insufficient evidence based on the experiences of other cities.
Councillor Sharp had hoped to see costs attached to both options in order to fully evaluate the best solution for Calgary. Even so, she was pleased to support Administration's recommended option for improved Transit safety: an enhanced staffing model that will see more peace officers, and more HELP team (formerly DOAP team) staff deployed on Transit around new regional hubs. 
Calgary needs solutions for Transit safety now, not five years from now. Councillor Sharp and her colleagues will continue to evaluate the steps The City has taken so far to improve Transit safety, and remains willing to take any and all further steps that are needed. 
A final decision on these Transit safety improvements will be made at Council's next Regular Meeting in June.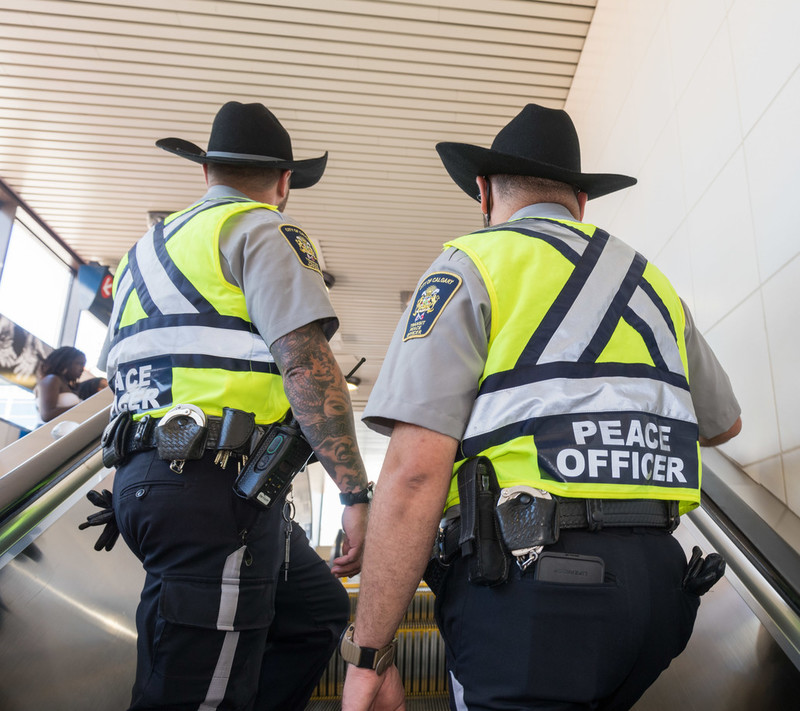 Categories: General, Newsletter