Hello Ward 6!

I would like to thank those who attended our Remembrance Day ceremony at Battalion Park. We had a beautiful commemoration that was enhanced by the presence of all of you who were present.
In this edition of the November newsletter, you will read about fluoride, the Westbrook LAP, Service Plan & Budget 2023-2026, food bank donations and much more.
---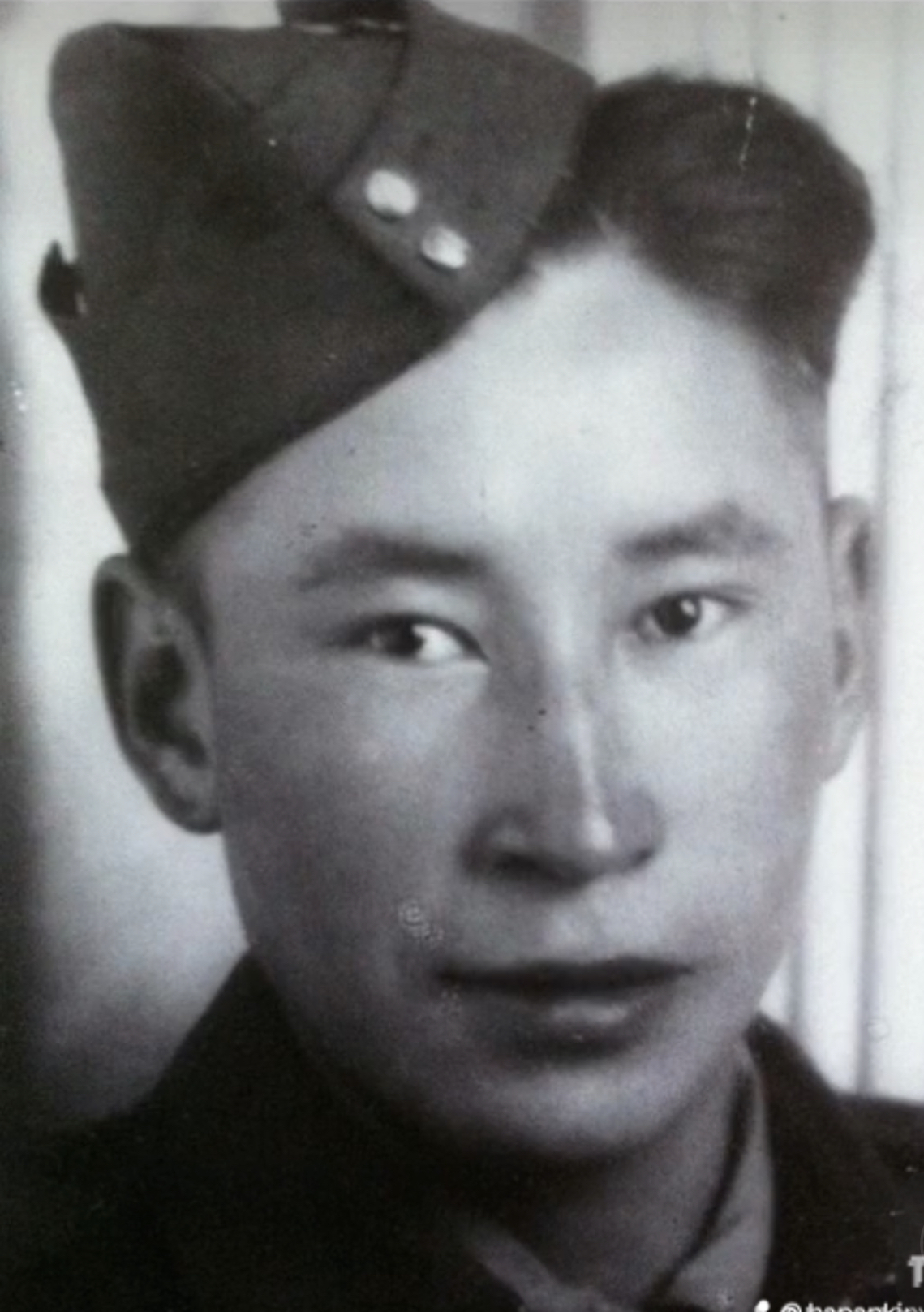 Remembering Indigenous Veterans- Spotlight
We had the privilege of having the Daughter Marina Crane and Granddaughter Janelle Crane-Starlight of the late Indigenous Veteran Leonard Ralph Crane join us for our Remembrance Day ceremony. We commemorated with them as they laid the Indigenous Veteran wreath on behalf of Leonard Ralph Crane and all Indigenous Veterans.

REMEMBER THE LATE LEONARD RALPH CRANE Regtl#M2783   

Born July 15, 1926, died December 5, 1978
Written by the oldest daughter Hapan, 'Marina Crane'. Kinyewakan 'Flying Holy'
My late father ran away from an Indian residential school in Edmonton. He was brought back to that school and his punishment for running away was being forced to stay in a cold attic to sleep where they kept the bodies of dead children.
Lest we forget  
#EveryChildMatters
Leonard Ralph Crane's Service Record:

WWII started when my late father was 13 years old & he was 19 when it ended. He enlisted at the age of 18, on September 27, 1944. During his year of enlistment one of his duties was to guard German prisoners of war. At the age of 18,  upon completion of his basic training on April 13, 1945, in Orillia, Ontario, he waited for overseas deployment.  As he waited for deployment, WWII ended September 2, 1945, a few months after he turned 19.
He served proudly from ages 18 to 19 (September 27, 1944 to February 7, 1946). After WWII my dad, at the age of 22, married my mom, Rose Dorothy Kinyewakan on January 17, 1949. Together they had 8 children.

My dad undertook Military Service after WWII with the Princess Patricia's Canadian Light Infantry at the Calgary Curry Barracks, and was with them until about 1960. I remember him proudly wearing a Scottish kilt in Military Parades.
Despite my father serving in a colonial war for a country which didn't allow his people to vote or recognize him as an Indigenous man while serving in the military, with a risk of losing his indigenous status the longer he served, he still took great pride in being able to represent Indigenous people.
Some Indigenous veterans lost their status if they lived away from their First Nations home longer than four years. As Tsuut'ina leased lands to the Military, my father's status showed him living on a First Nation over four years.

Most Indigenous veterans like my late dad were not given a military pension, compensation for day school, nor compensation for Indian residential school.
Lest we forget these indigenous veterans who suffered traumatic events throughout their lives.
Remember and honour our Indigenous Veterans who fought to protect Kanata and proudly represent their communities despite the trauma they endured in their youth.

"De anpetu kin Akichitab hena wicayoni Han Pte ye"
Today we honor those warriors
---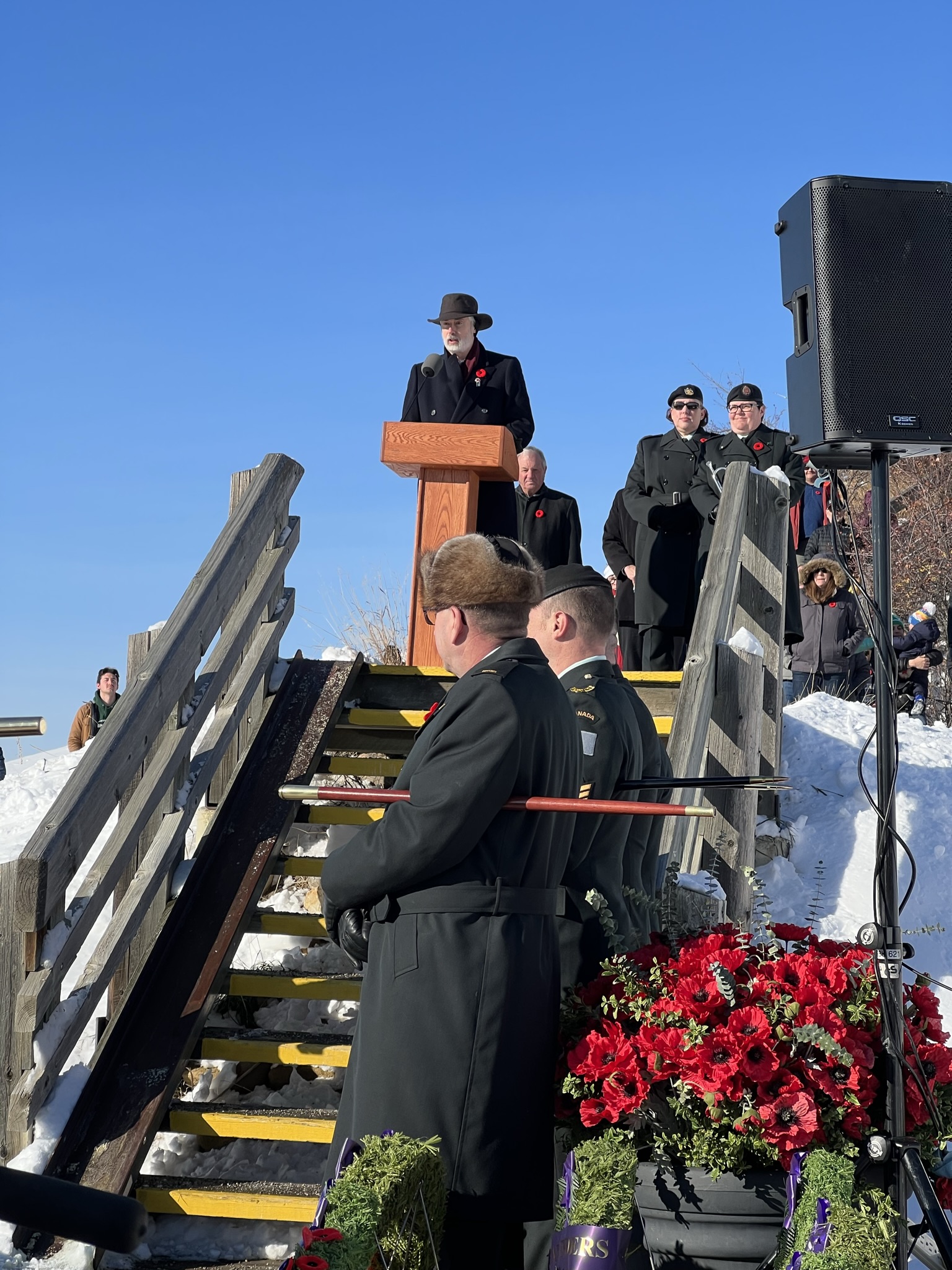 Remembrance Day Ceremony Feedback Survey
The Ward 6 office is always trying to improve the Remembrance Day ceremony and we want to hear your thoughts. Take our feedback survey so that we can deliver a day that truly honours our veterans.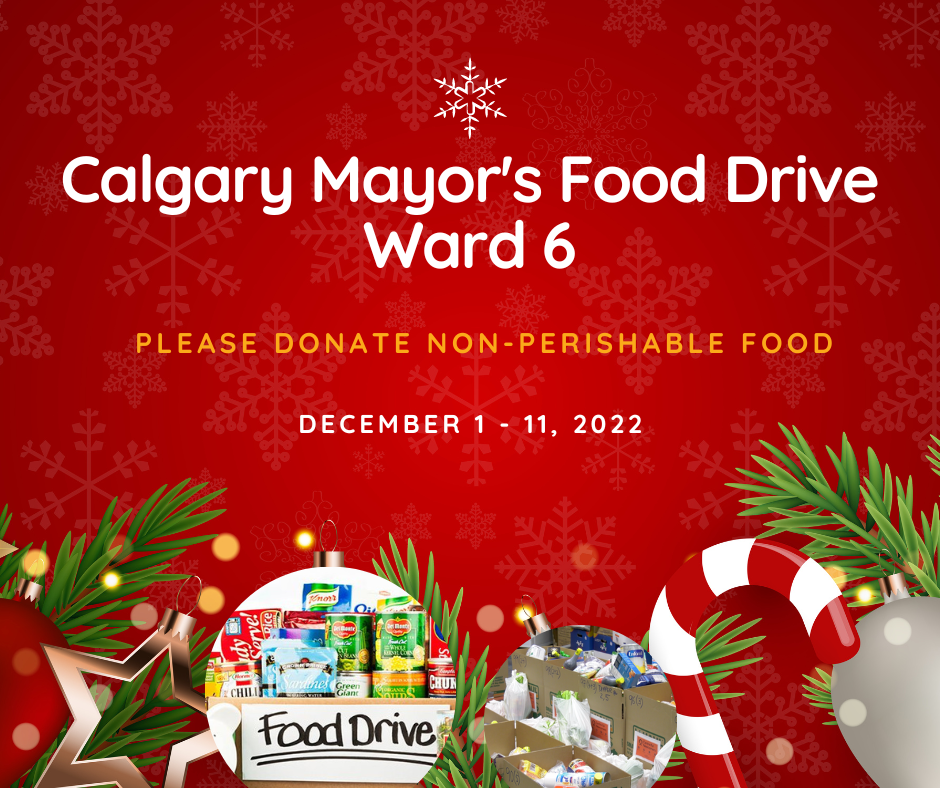 Food Bank
Starting December 1 – 11, we need your help in participating in the Mayor's Food Drive in support of the Calgary Food Bank. This year, Councillors and residents from all 14 Wards will be competing to see who can donate the most. Non-perishable donations in Ward 6 will be accepted at the following locations:
Signal Hill Library 5994 Signal Hill Centre SW

Monday-Thursday 10 am - 9 pm Friday-Sunday 10 am - 5 pm

SCA Community Association Centre 277 Strathcona SW,

Weekdays 9 am - 7 pm in foyer

Glamorgan Community Association 4207 - 41 Ave SW

Tuesday/Thursday 10 am to 1 pm
Wednesday/Friday 1 pm to 4 pm

Westgate Community Association Centre- 4943 8 Ave SW

​​​​​​​Mon-Thurs. 8:30 am - 11:30 am
If you are unable to make it to the in-person location you can also donate monetary contributions here on our donation page. Help us feed fellow Calgarians who need our assistance this holiday season.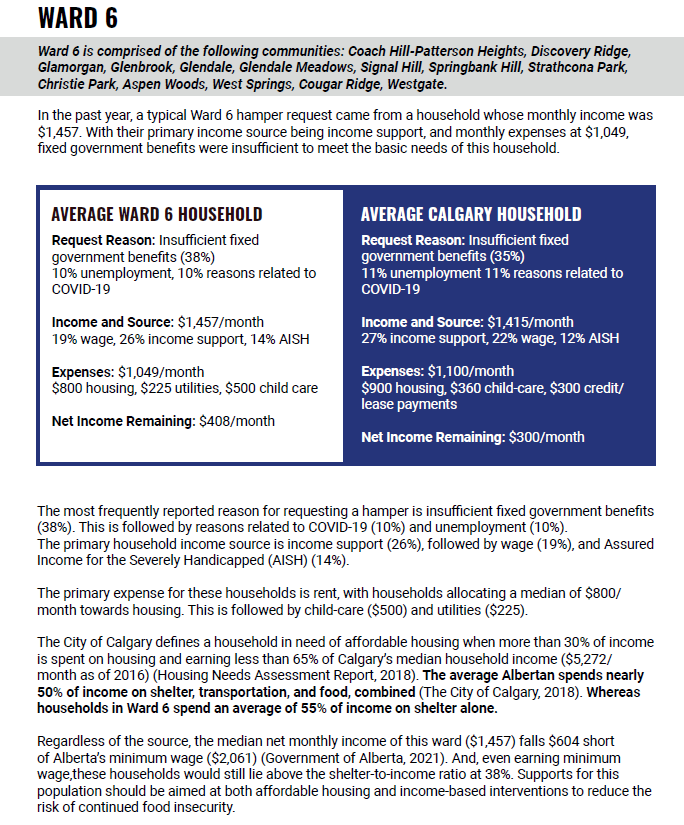 ---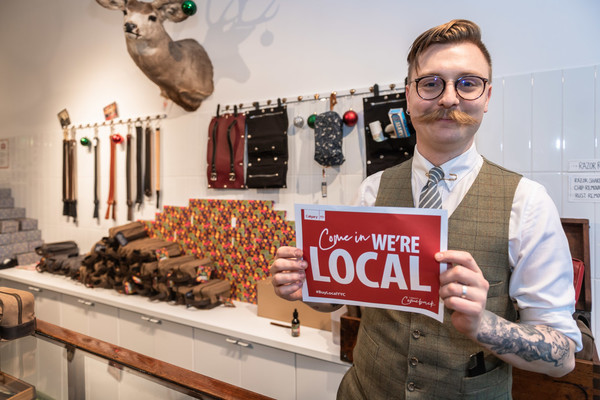 Support Local
This holiday season consider supporting local businesses while doing your gift shopping. Did you know that if every Calgarian spent $10/month at a local business, we would then see an additional 82 jobs and an increase of $8.3 million in our Gross Domestic Product?! There are a multitude of reasons to support local, such as supporting the local economy, supporting your neighbourhood's uniqueness, and you can find one-of-a-kind goods, just to name a few. To find out more information on #SupportLocalYYC visit https://www.calgary.ca/major-projects/buy-local.html
If you have a local Ward 6 business, send your information to clward6@calgary.ca so we can help promote it on our social channels and newsletter.
---

Service Plan & Budget 2023-2026
Thank you to everyone who took the time to write Councillor Pootmans with their concerns and direction on how they wanted to see the 2023 – 2026 budget addressed.  Many specific issues were raised, and as well, many had a common thread.

The following is a recap of what Councillor Pootmans and the majority of Council supported and how the numbers broke down –
2023-2026 Service Plans and Budgets Recap: Council decision highlights
CALGARY - Today, Council approved the 2023-2026 Service Plans and Budgets, a roadmap for how The City will support Calgarians and businesses over the next four years. This budget provides a solid path forward by maintaining or improving all City services.
After thorough deliberation and using sound financial management, Council leveraged the projected favourable operating variance in 2022 for critical, responsive measures to provide support and investment for our community. Council also took steps to begin implementation of Resilient Calgary: Council's Strategic Direction 2023-2026, by:

Improving public transit by maintaining transit fees at 2022 levels in 2023, having children 12 and under ride free, lowering the cost of the weekend family pass, and adding transit bus shelters and benches.

Continuing to support Calgary's Mental Health and Addiction Strategy to maintain community programming and activate new partnerships between the Calgary Police Service and community organizations.

Furthering the Downtown Strategy by continuing to convert unused office space into residential units and post-secondary institutions.

Building new amenities in our established communities and neighborhoods sooner, after a Local Area Plan is completed.

Accelerating our investment in community mobility improvements for the Always Available for All Ages and Abilities (5A) Network, a city-wide network consisting of off-street pathways and separated on-street bikeways.

Eliminating permit and license fees for outdoor patios in 2023.

Enhancing our support for community and civic partners.

Providing additional funding to the Calgary Fire Department by increasing supports for firefighters and response performance.

Progressing affordable housing including the Rapid Housing Initiative & Housing Accelerator.

Committing additional funding to the Foothills Field House, supporting Council's November 2022 funding request to the Federal and Provincial Government for this transformational project.

Advancing Truth and Reconciliation within the corporation and furthering our relations with First Nations, Metis and Urban Indigenous Communities.  
These amendments add to the 2023-2026 operating and capital budget highlights which can be found in the Nov. 8 release. They do not affect taxes as they use anticipated savings in 2022 because of sound financial management and higher franchise fees received from electricity and natural gas utilities due to increased market prices.

Tax share and rate implications

To support businesses and our local economy, Council directed Administration to return early next year with further options regarding the distribution of residential and non-residential taxes for 2023. This is along with an examination of reserves and other funding sources which may be able available to reduce property taxes on a one-time basis in 2023.

Calgary collects only as much property tax revenue as needed to provide City services. As such, there will be an average annual increase of 3.7 per cent over the next four years in the total amount of tax collected from existing properties.

As outlined above, the decisions made next year on the proportional tax share may impact individual property tax rates for 2023. At present, the starting point increase for a typical single residential property tax bill in 2023 is 5.2 per cent or $9.83 per month.

Tax Instalment Payment Plan (TIPP) monthly payments from January to June will factor in The City's approved 2023 budget; more information is available at calgary.ca/tipp. Property tax assistance is available to eligible low-income homeowners. More information can be found at calgary.ca/fairentry.

Visit calgary.ca/YourServices for more information on the 2023-2026 Service Plans and Budgets.
​​​​​​​This is Councillor Pootmans' Close to the Budget Motion –
"I'll start by thanking Administration – the executive leadership that has spent many budget strategy days over the past year with us.

Thanks to the staff supporting the preparation of the budget materials and providing answers to 100s of our questions.
Thanks to the 158 public members who presented their ideas at Council
Thank you to our constituents who sent in emails to share their ideas
The budget and amendments will further help Calgarians as we begin to emerge post COVID and endure an inflationary economy
We have delivered on our commitment to keeping our budget increase to the level of inflation plus a growth factor, providing certainty and stability
New and innovative collaborative models to effectively deliver services to those in need will be supported
This budget is more than an investment in our people and economy – it is a compassionate budget for a compassionate city"

Westbrook LAP
Over the past three years, the Westbrook Communities and The City have continuously engaged in discussions that have shaped the evolution of your local area plan. The Plan provides clarification to where potential revitalization and development could happen in the future, creating more certainty and predictability. This proposed plan will be presented at the Infrastructure and Planning Committee on Thursday, December 8. To watch live, go to https://video.isilive.ca/play/calgarycc/live. To speak, use the public submission form to register and you will receive further information on how to call in. In the days leading up to the meeting date check the Committee meeting agenda progress at www.calgary.ca/agenda. For full information on the presentation to Committee/Council, please review the following information found at: Participate in a Council or Committee meeting (calgary.ca)
A few of the key concepts in the Plan include:
Revitalizing Westbrook Station as an important commercial area by improving public space around the station area, encouraging high-density mixed-use development, and improving walking and cycling connections to the station.
Enhancing Mobility Options through better road designs that improves ways for residents, workers and visitors to travel around the communities. Focusing on making driving, cycling and walking options safer and more convenient around transit stations, main streets, key corridors, near schools and along regional pathways.
Increasing Housing Choice by taking a balanced approach—allowing single and semi-detached homes throughout the area, while allowing rowhouses and townhouses in key areas so that it is easier for citizens to find homes that fulfill their housing needs in terms of location, size, price, amenities and outdoor experience.
Enhancing Local Parks and Open Spaces that cater to a greater and diverse recreational, cultural and social needs, by adding and enhancing skating rinks, playgrounds, splash parks, public art, and seating with improved lighting and accessibility.
Providing More Local Commercial Amenities that allow for both concentrated and flexible positioning of commercial amenities along key corridors and near residents for ease of meeting daily needs within a short walk, drive or bike within the neighborhood.
Visit Calgary.ca/Westbrook to review the Plan.
---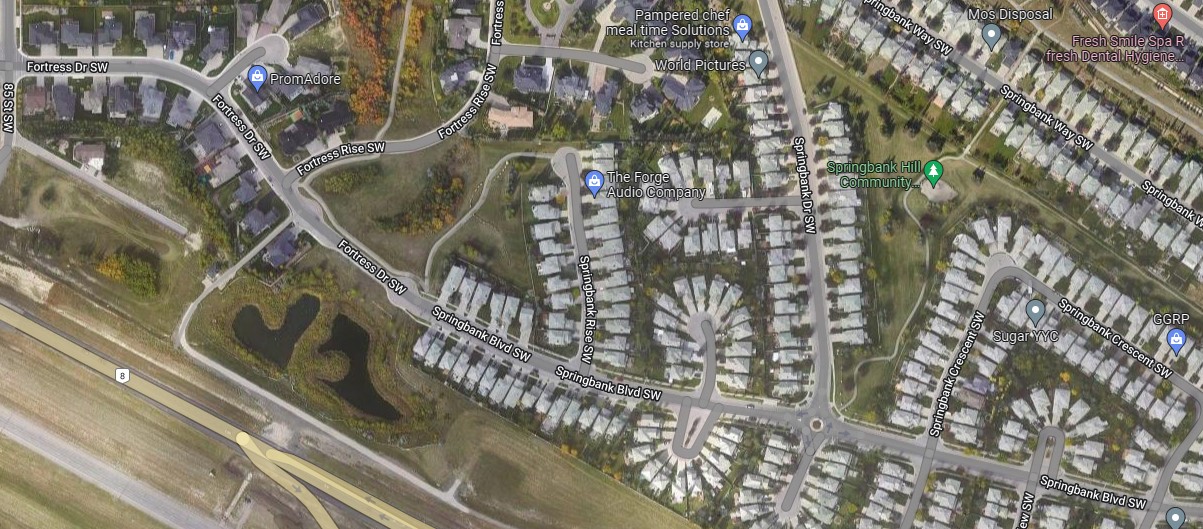 Efforts to address mobility safety concerns in Springbank Hill
The City is strengthening our focus on addressing safety concerns to reduce collisions and make communities feel safer.  Based on feedback from the community, CPS and the Mobility Department, the City has been working to improve vehicular & pedestrian safety along the corridor of Springbank Boulevard, Fortress Drive and 85 St SW.  Speeding, poor stop compliance, poor yielding for pedestrians, and loss of control collisions were among the main concerns.  Over the last year and a half the City, Mobility Operations, has taken numerous steps to help reduce these risks, including the following actions:
85th St SW & Fortress Dr SW – Intersection improvements 

Install median treatments with traffic calming curbs and delineators on the north leg and the east leg to reduce the speed of turning vehicles. 
Install crosswalk on the east leg of the intersection 
Install an All-Way Stop control at the intersection

Reduced the speed limit to 40 km/h on Fortress Dr / Springbank Blvd Corridor (85 St SW to 69 St SW).
Installed Residential Community signs (3 Signs – Two on Fortress Dr/ Springbank Blvd, One on 85 St SW SB direction)
Shoulder line striping on Springbank Blvd installed between 69 St SW and Spring Mews SW.
Pedestrian crosswalk installed at Fortress Dr SW & Fortress Rise SW
Pedestrian crosswalk installed at Springbank Blvd & Spring Crescent SW
Recent collection of traffic volume and speed data, publicly available at trafficcounts.calgary.ca
Design of temporary roundabouts for bulbs at former road closure.  In signage design and may be installed through winter, weather permitting or in the spring.  Can be made permanent if effective.
Installation of temporary education signs at roundabouts related to yielding behaviour concerns; and
Collaboration with the Calgary Police Service to conduct selective enforcement along the corridor. (Approximately 6 to 7 hrs. expended and 25 tickets written so far in 2022)
The City will continue to monitor this corridor but some changes in behaviour are evident.  Reduced speeds along the corridor have been noted since the 40 km/h speed limit and other changes were implemented, particularly for higher speed vehicles. Improvements in stop compliance and reduced speeds/run-off-road collisions since changes have also been noted at the intersection of Fortress Drive and 85 St SW.  There continue to be requests for more invasive treatment such as complete closure of Fortress drive where the cul-de-sac bubs are present, east of Fortress Rise to dramatically lower traffic volumes.  Existing traffic volumes have been reviewed and are well within expected values for a Primary Collector roadway, and closure of the roadway would affect how area residents would be able to get to and from their properties, and would make them incur significantly longer travel times.  Closure of Fortress Road would also dramatically affect emergency vehicle access and response times in the area, much to the detriment of public safety.  
The City is committed to improving Mobility Safety while maintaining the accessibility function of our roadways for essential services.
---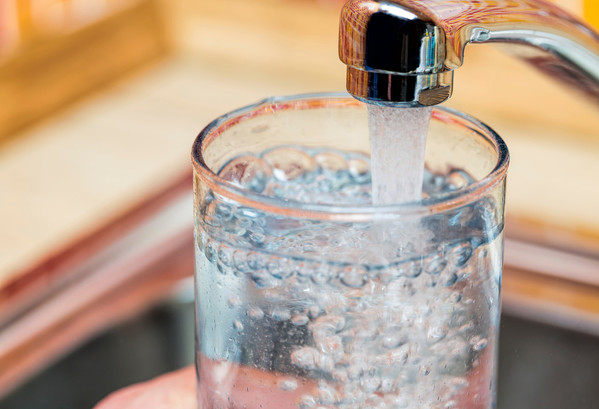 Fluoride
It has been one year since 62% of Calgarian electors voted in favour of reintroducing fluoridation in the municipal water supply. Prior to the outset of this fluoridation decision, I worked with the Calgary Medical Health Officer, Calgarians for Kids' Health, the Alberta Dental Association and College, and the Cumming School of Medicine at University of Calgary to fight for restoring additional fluoride in our water. The science confirming the safety of fluoride is clear. With the removal of fluoride, our disadvantaged children are suffering from decaying teeth and subsequent health consequences, some of which may last their entire lifetimes. Seniors are also experiencing more decay than ever before. These are not only human tragedies but a significant and needless drain on the resources of families and our health care system.
We have received updates from the Water Treatment Manager and Infrastructure Service team, and I am happy to announce that the design stage should be complete by the end of this year; and we anticipate that we will tender the construction stage of the project in the first quarter of 2023 with the desired construction start of April/May. This time is required to build new infrastructure at both water treatment plants and source the compound necessary for fluoridation. Based on current timelines we expect fluoridation to be in place by June 2024.
The City's drinking water continues to perform better than the water quality standards stipulated in Health Canada's Canadian Drinking Water Quality Guidelines. For more specific information related to fluoride and health, contact Alberta Health Services or your family physician. It is important to note that most Canadians are exposed to fluorides on a daily basis, both through trace amounts found in foods and those that are added to some drinking water supplies to prevent tooth decay. Fluoride naturally occurs in the Bow and Elbow Rivers between 0.1 to 0.4 mg/L.
You can find more information regarding Fluoride in Calgary's water or visit my website Calgary.ca/ward6 for the latest updates.
---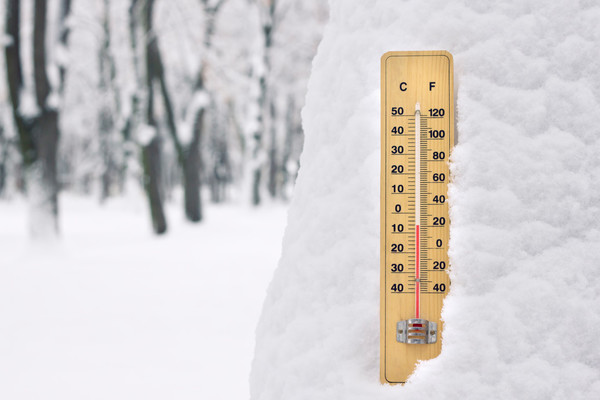 Cold Weather Response for those experiencing homelessness
As temperatures seasonally drop and snow begins to fall, the Calgary Homeless Foundation needs our help to support those experiencing homelessness.
If you see someone who needs help, call the DOAP Team at 403-998-7388.
If someone is in serious distress or non-responsive, call 911. 
Outreach groups can access essential winter items through adamm@calgaryhomeless.com 
Space remains available at emergency shelters, with occupancy rates around 72%.
Daytime warming spaces are now available at: 
Wood's Homes Opportunity Hub (Inglewood, under 29 years old), 1008 14 Street SE- Monday-Friday 9:00AM-5:00PM 
Mustard Seed Support Centre (Beltline), 102 11 Avenue SE- 7 days a week 9:00AM-5:00PM 
Dashmesh Cultural Centre (Martindale), 135 Martindale Blvd NE - 7 days a week 4:00AM-10:00PM Meals 9:00AM-9:00PM 
Woman's Centre of Calgary, 39 4 Street NE (Bridgeland, female only)- Monday-Thursday 9:30AM-8:00PM and 9:30AM-1:00PM Friday 
Other public facilities (such as libraries) and emergency shelters are currently available for daytime warming
Showers and toiletries available through Soaps & Suds:

Monday – Ernie Starr Arena (4808 14 Ave SE) 10:00AM-12:00PM 
Wednesday – Rise Calgary (3303 17 Ave SE) 10:00AM-12:00PM 

Food, clothing, harm reduction supplies and community support available through Reconnects Program: ​​​​​​Tuesday– Community Wise (223 12 Ave SW) 10:30AM-12:30PM 
Essential winter items are available for outreach groups and can be accessed through the Calgary Homeless Foundation by emailing:  adamm@calgaryhomeless.com. 
---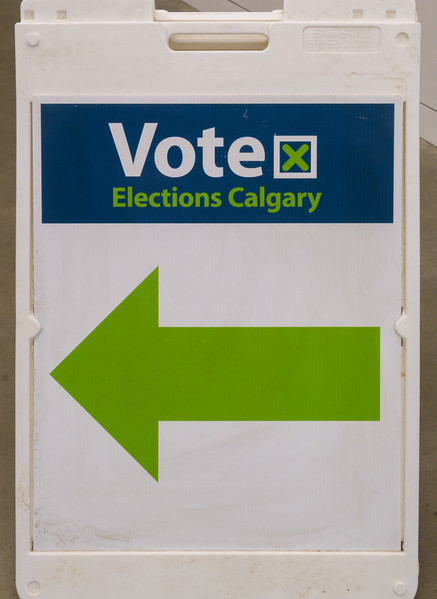 Elections Calgary Looking for Immigrants' Opinions on Voting
Elections Calgary is seeking to better understand barriers and gaps faced by immigrant citizens when it comes to voting in municipal (City of Calgary) elections.
When The City understands reasons why immigrant citizens choose to vote or not vote in municipal elections, it can address ways to better serve voters for future elections. 
From December 1 - 15, 2022, immigrant Calgarians are invited to visit an online survey to share their interest and experiences in voting in municipal elections. The online survey is anonymous, will be available in multiple languages, and will take approximately 15 minutes to complete. The link is at :
 https://api.legerweb.com/TheCityOfCalgaryVotingSurvey , or scan the QR Code.
This data will add to the City's understanding of barriers to election participation among newcomers.
Survey Eligibility: If you have immigrated to Canada and call Calgary home, you are eligible to participate in this survey.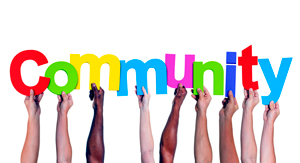 Upcoming Events in Ward 6
Glendale Glendale/Glendale Meadows Community Association - 4500 25th Avenue SW, www.myglendale.ca
Santa Claus Toy Drive Dec. 17 at 10 a.m
​​SCA Community Association- 277 Strathcona Dr SW, https://scacalgary.ca/
Christmas Craft Fair – Saturday, December 3, 10 am – 4 pm
​​​​​Coach Hill/Patterson Heights- www.chph.ca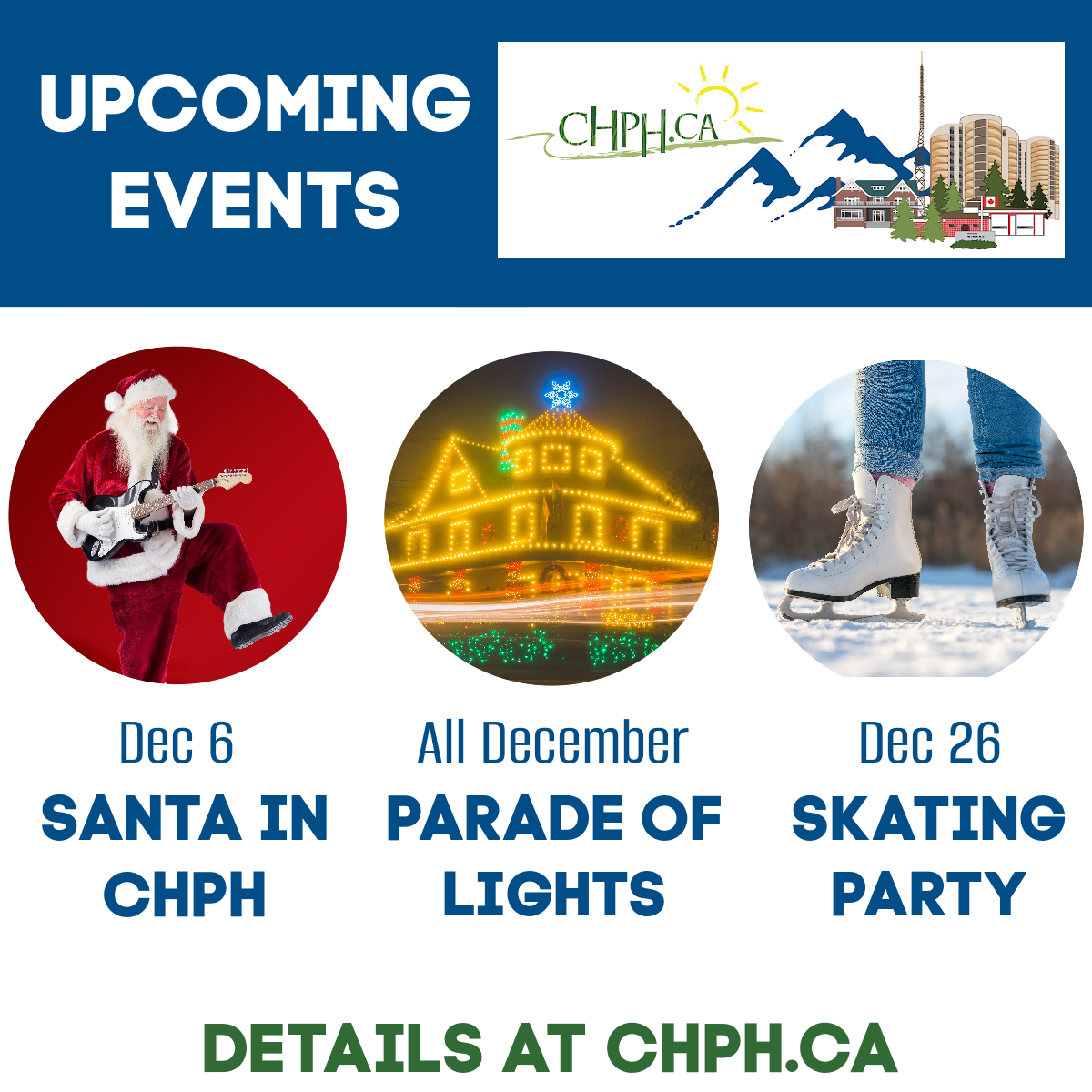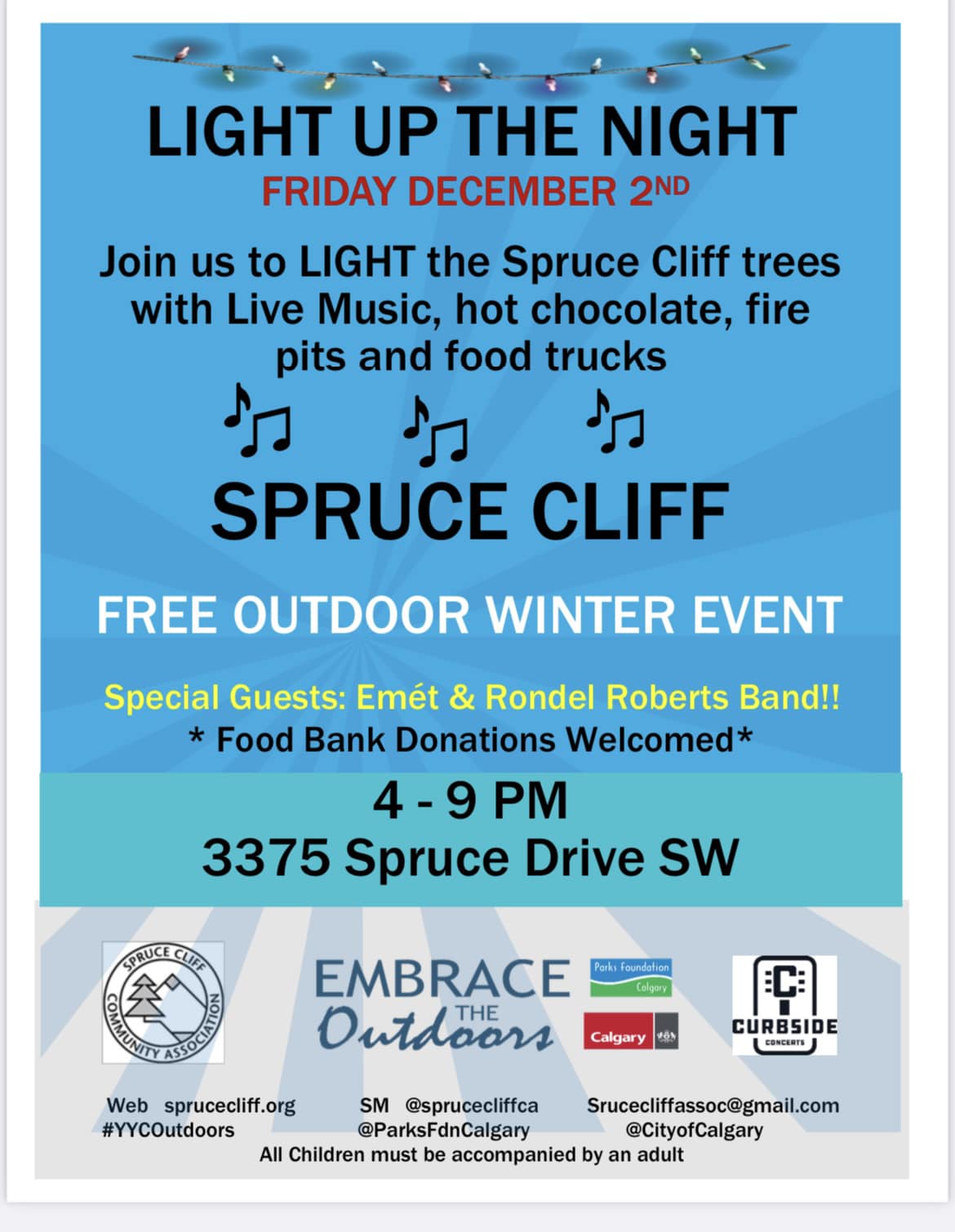 ---
Ward 6 Office Contact
Email
Phone

Booking Meetings

Lori Gardner, Executive Assistant

Community Concerns

Ralph Smith, Community Assistant   

Communications

Suzy Trottier, Communications & Community Liaison
Categories: Budget, Fluoride, Food Bank, Homeless, Immigrants, Mobility, Westbrook LAP