Applications for our Recruit Firefighter pre-screening are now closed
The intake was open from June 1-30, 2019. This int​ake will help the Calgary Fire Department create a pool of potential candidates for future recruit classes.

Becoming a firefighter is competitive and the pre-screening process has multiple steps with the online application being the first step. Only applicants that meet the minimum qualifications will be considered.

​​
​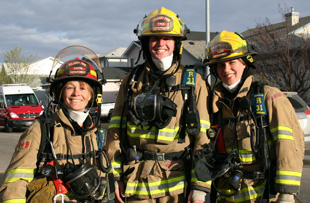 A career as a firefighter
Firefighting can be a challenging, exciting, and fulfilling career.
​​​​​​​​​​
What do I need to know to apply?
Applying to be a firefighter is competitive and has multiple steps.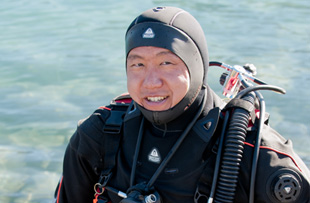 Pre-screening standards
We have very high standards and we work hard to meet them in everything we do. These standards are evident in the ways we:
Strive to build an applicant pool that reflects the diversity of the citizens we serve.
Use an unbiased and rigorous pre-screening process to narrow the pool.
Select only those candidates who show integrity and a passion for community service.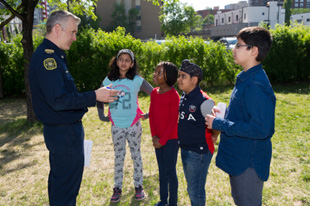 Rolemodels and leaders
Our firefighters represent the Calgary Fire Department and The City of Calgary. They are role models and leaders within our organization and the community.
We pre-screen for individuals who take that responsibility very seriously and who pursue excellence in their daily activities.
It's not for everyone
This profession is not suited to everyone; desire alone does not guarantee a good career fit. The daily pressures, emotional strain and dangers separate it from any other career.
Explore Calgary.ca to gain a clear understanding of the job and to conduct a self-evaluation.
Hair and jewelry standards
Firefighters are expected to represent the City and the Department in a professional manner. To provide firefighters with the highest level of safety while maintaining a professional image, CFD has created the Complying to Hair & Jewelry Standards procedure and the Tattoos and Body Markings policy.
If you are currently in our process, log in here to update your online applicant file.
Need to contact us?
To ask questions about firefighter recruitment and our pre-screening process, use the e-mail address below. For all other Fire Department related calls, phone 3-1-1 or click here.
fire.recruitment@calgary.ca
Monday to Friday
7:30 a.m. - 4:00 p.m.
We're closed weekends and statutory holidays.
​​