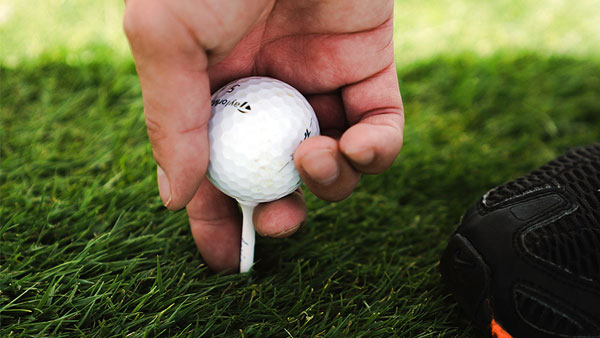 Changes to golf policies due to COVID-19​
New protocols have been developed to keep golfers, workers and volunteers safe.​
COVID-19 golf protocols
Tee time policies
Zero tolerance
The City of Calgary Golf Courses are committed to providing a safe, respectful environment for all staff and customers. No physical or verbal abuse will be tolerated.
Golf course marshal authority
Golf Course Marshals have the authority to control speed of play and enforce all facility policies and procedures. In consideration of other players, marshals are authorized to control speed of play by requesting that players maintain the daily pace (i.e. skip a hole). The City reserves to right to create complete foursomes for the purpose of speed of play.
Valid ID for reduced rates
Seniors (65 years+) must show valid identification to show proof of age in order to receive reduced rates. Without ID golfers will be charged full rates.
Juniors (17 years and under) may also be impacted by this policy.
Alcohol
Only alcohol purchased at the golf course is permitted on the golf course. Any outside alcohol will be confiscated.
Minimum age requirement
Children under the age of 6 years are not permitted on The City Golf Courses.
Please note: Players under six years of age are not permitted on our facilities without an assessment being completed by a City of Calgary approved golf professional. Assessments are conducted at McCall Lake Golf Course by appointment only. To book your child's assessment, please contact that Golf Course directly. Assessments will provide approval for players under six to golf on City of Calgary Par 3 facilities only (Lakeview and McCall Lake Par 3).
Dress code
All dress must be presentable. Only properly attired players will be permitted on the golf course.
All shorts must be neat and hemmed with a minimum 4 inch inseam.
Full bodied shirts must be worn at all times.
Bare midriffs, half-shirts, strapless or halter tops and bathing suits are not permitted.
Players must wear golf shoes (soft spikes encouraged), running shoes or soft soled shoes. No heels over half inch or boots of any kind are permitted.
Power carts
Golfers wishing to rent a power cart must be a minimum of 18 years of age and have a valid drivers license.
Maximum 2 riders per cart.
Individuals are responsible for any damages to power carts.
The Shaganappi Express golf cart
An accessible golf cart is available for individuals who use wheelchairs or are unable to golf from a standing position. The cart is capable of navigating a variety of terrains including greens and most sand traps.

Individuals wishing to rent the Shaganappi Express Cart must attend a ½ hour orientation session.
Advance booking required and is available up to 4 days in advance by calling the clubhouse directly.
This Shaganappi Express Golf Cart is available only at Shaganappi Golf Course - please call the clubhouse at

403-300-1007

for additional information.
Special needs golf cart
The intent of special need carts is to allow those players who cannot golf without a powercart, the opportunity to pre-book (guarantee) one in advance.
Proof of a permanent mobility limitations is required to reserve this cart and must be presented every time the cart is rented.
Each golf course has a limited number of special need carts. In order to guarantee availability, you must call the golf course where your round is booked and reserve the cart in advance.
Reservations for special need carts are accepted up to 4 days in advance.
This power cart program is available at Shaganappi Point and Valley 9, McCall Lake 18 and Par 3, Maple Ridge, Lakeview, and Confederation Park Golf Courses. Additional information is available at those individual courses.
Golf clubs
All golfers must have their own set of clubs and a bag to play at The City of Calgary Golf Courses.
Walkers, caddies
Walkers or caddies are not permitted on the golf course.
Foursome players
Maximum number of players of per tee time is four players.
​
​​ ​​​​​​​​​​​​​​​​​​​