Funding focuses on business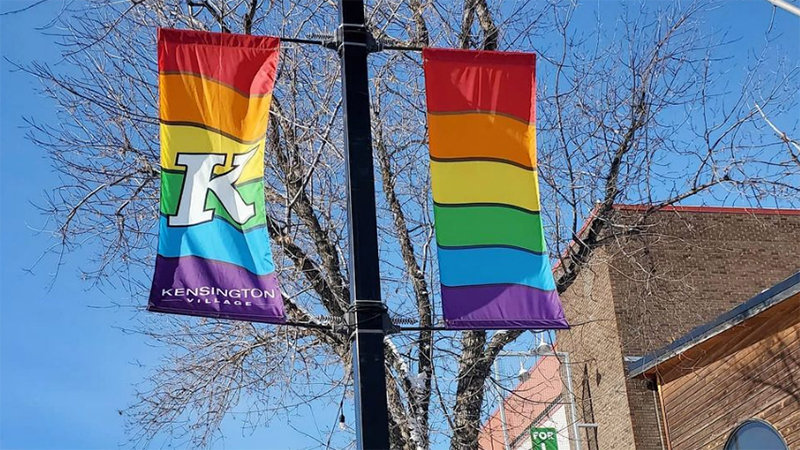 During much of the pandemic, many Calgarians looked to their immediate communities to find safe, welcoming spaces for in-person, physically distanced services, all while supporting local small business. Representing over 6,000 of those businesses, Calgary enjoys 15 Business Improvement Areas (BIAs) dedicated to the economic development, revitalization, streetscape improvements and public safety of their specific areas. In recent months, The City partnered with the Government of Canada to take action to support businesses affected by the COVID-19 pandemic and protect their important contributions to the Canadian economy.
As part of $1.5 million in funding, the Government of Canada, through Western Economic Diversification Canada, invested in Calgary's BIAs to enable various communities within the city to support business attraction and sustainment efforts. Examples include supporting local businesses through e-commerce and promotions, and enhancing public spaces to create safe and appealing environments for visitors and businesses.
How funding was used
Greenview Industrial BIA hired the Beltline Urban Mural Project (BUMP) to create a new mural in the community and organize a social media campaign. This is part of a long-term strategy to add new murals every year, which will improve aesthetics, reduce crime and attract business to the area.
Kensington BRZ put the funding towards the KensingtonLOVE campaign, intended to celebrate all kinds of love during the month of February. PRIDE banners were installed along 35 streetlight poles and colorful florals installations were fit inside public art pieces such as a vintage British phone booth and heart-shaped bench.
Victoria Park BIA used funding to support local artists in the Fort Chinook visual art display, which generated significant foot traffic and social media attention. Three people were employed full-time for a month, and seven people employed part-time for a week.
Montgomery on the Bow BIA used a portion of funds to celebrate International Women's Day by promoting female-founded businesses. This campaign led to businesses reporting they received increased interest from potential customers.
17th Avenue BIA used the funding to enhance their website by adding an e-commerce platform for members. The platform will provide members another mechanism to promote and sell products and services with an expected sales increase for participants of 15-20 per cent within two years.
Did you know?
Businesses in BIA:
Comprise about 20 per cent of all Calgary businesses?
Account for over $670 million in assessed property and business value?
Account for 220+ city blocks of businesses?
Fort Chinook was the first temporary visual art display of its kind in Calgary and was installed under very challenging conditions due to the cold weather, and the need to ensure safety for participants during the pandemic. Funding through the city was a huge enabling factor in making Fort Chinook a success while enhancing our public spaces and attracting visitors.

DAVID LOW, EXECUTIVE DIRECTOR, VICTORIA PARK BIA
Learn more
Categories: Business