Facility Features - Devonian Gardens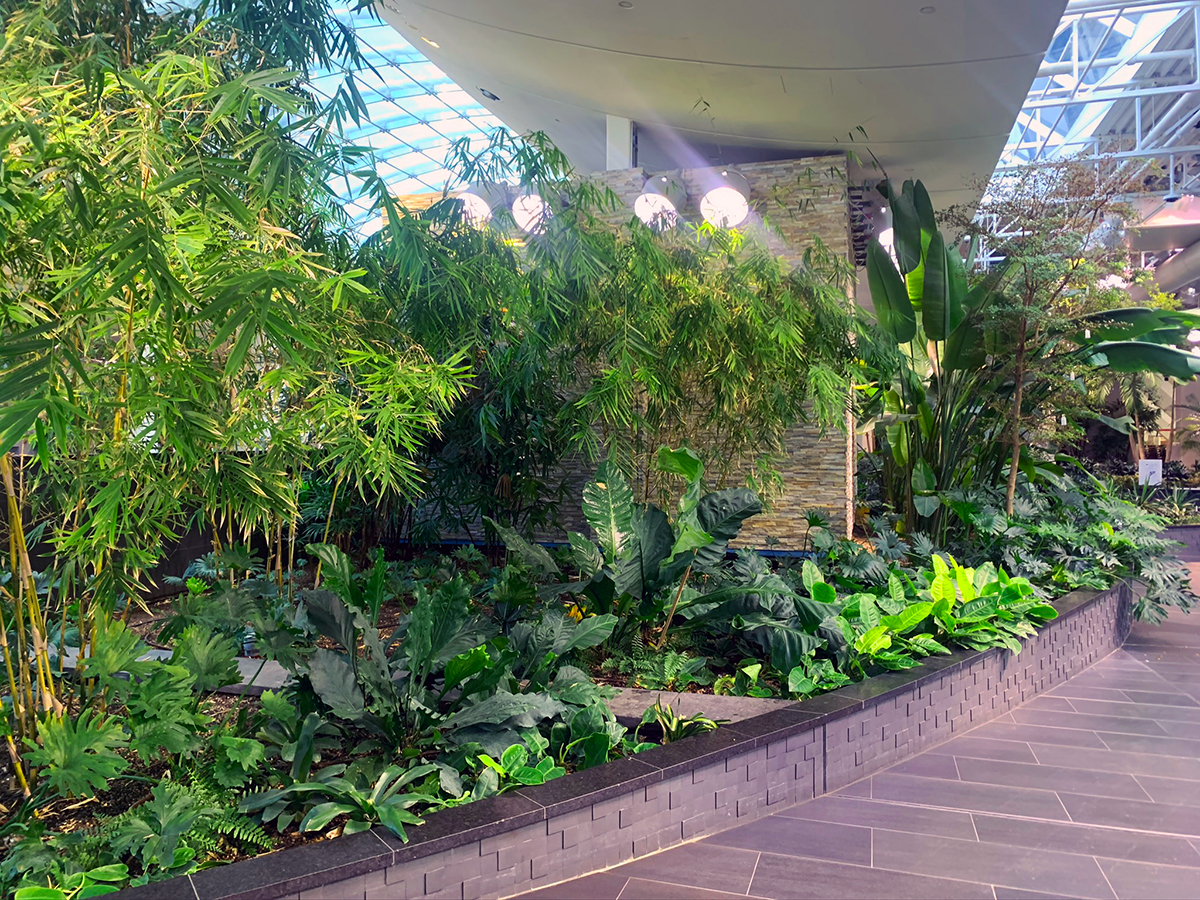 Nature indoors
​Explore 2.5 acres of foliage at any time of the year. Over 550 trees and 50 types of plants provide a bright, peaceful escape from the corporate office. This climate-controlled environment creates a relaxing atmosphere to enjoy your lunch, take a stroll or stop and smell the flowers.​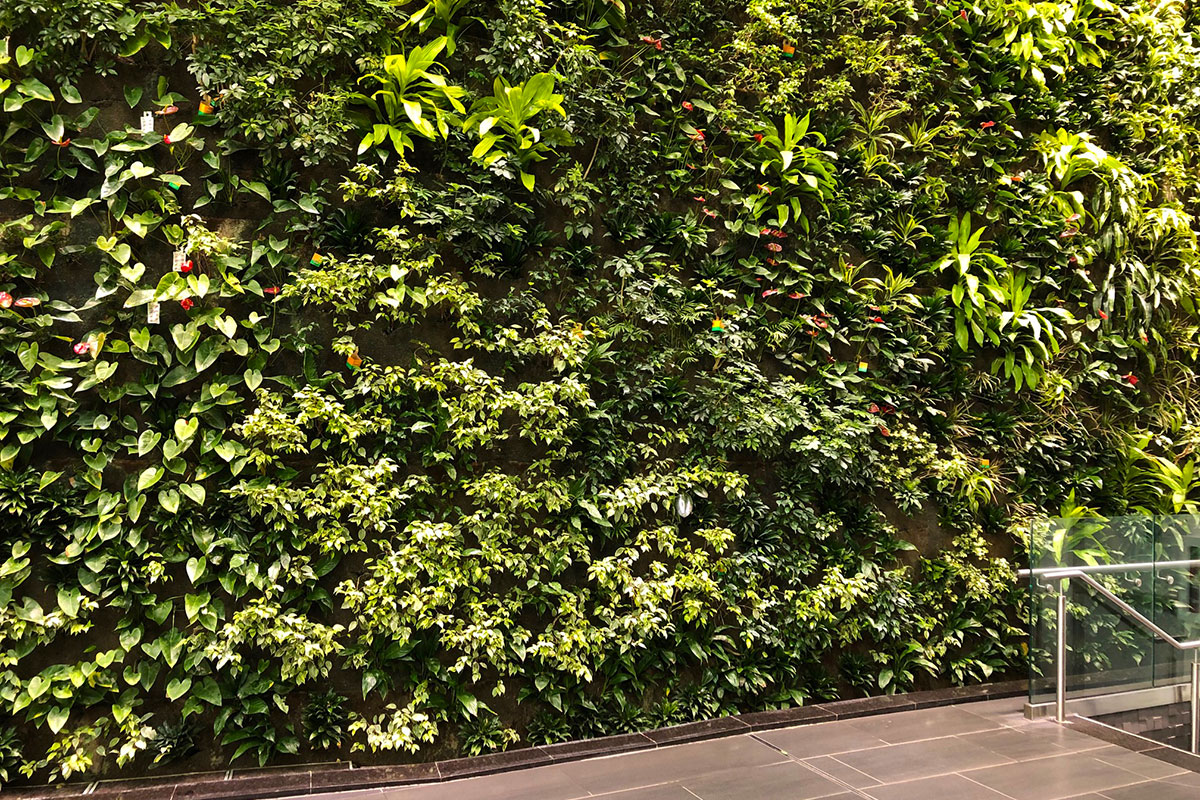 Living wall
Science meets nature with plants spread over 900 vertical square feet. On top of being a popular selfie spot, this botanical wonder acts as a natural biofilter to clean the air and remove odors.​​​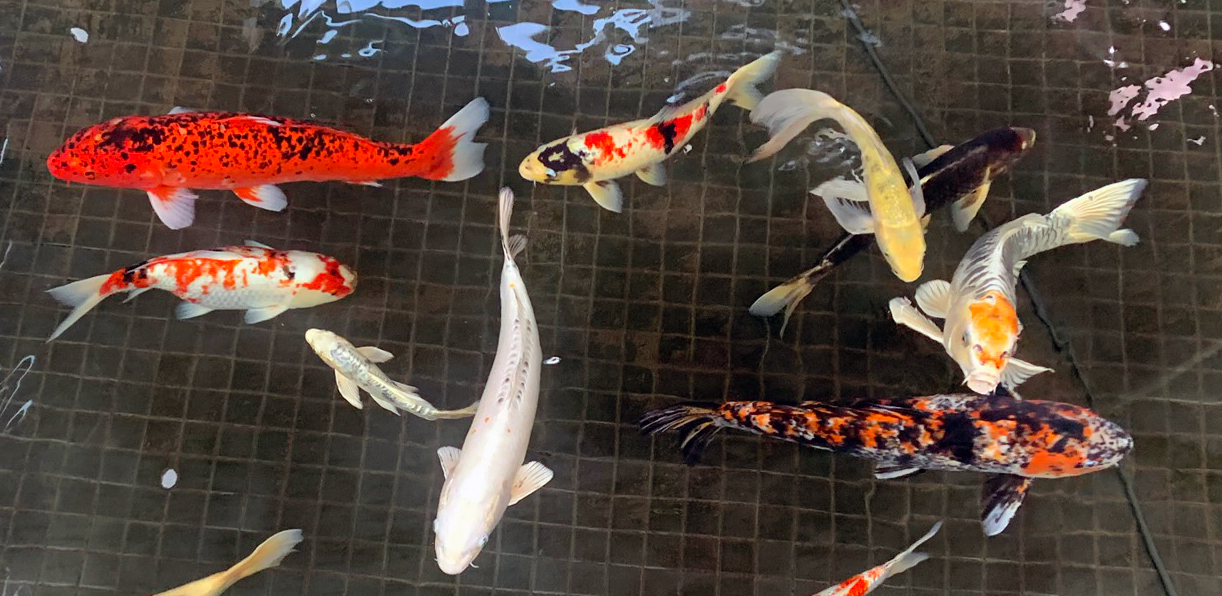 Fish ponds
Our two fish ponds have animated water features that are guaranteed to entertain. Grab a spot among the flexible seating to watch the koi fish and take in the soothing water features.​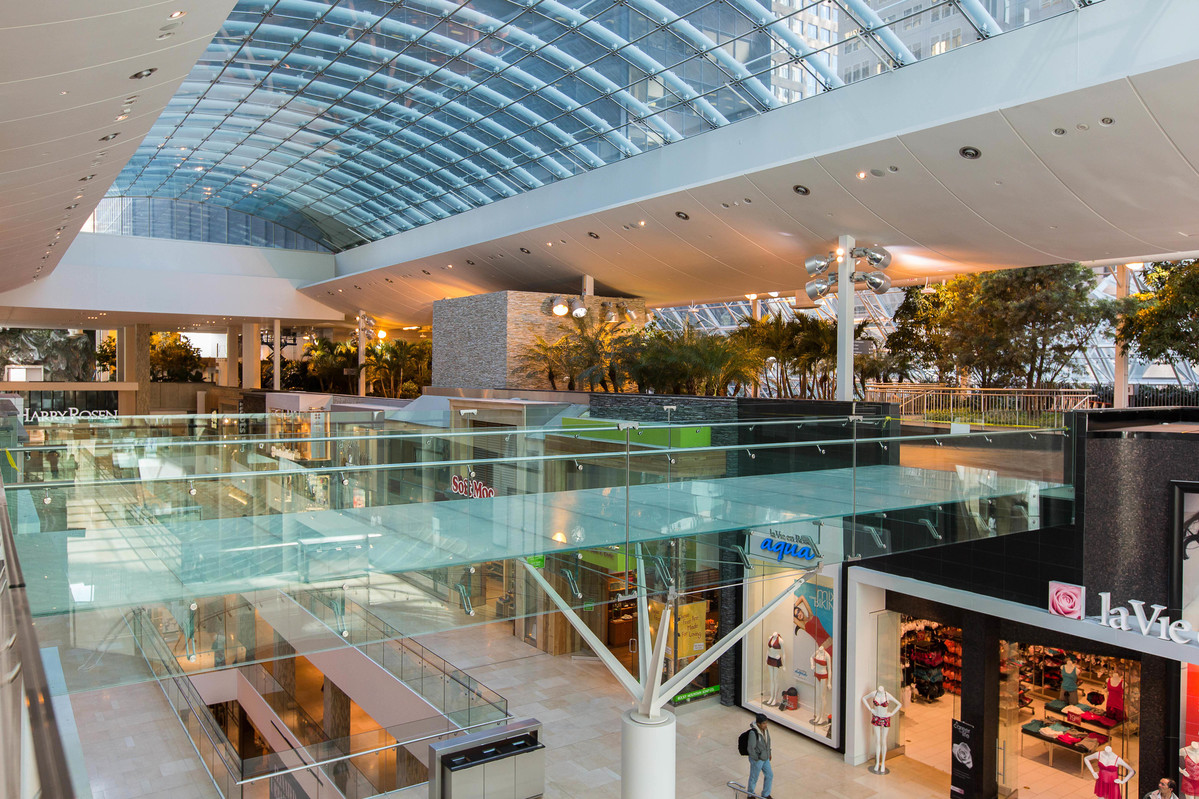 Direct access to TD Square
​Need a break from your shopping? Devonian Gardens is easily accessible from the fourth floor for a relaxing stroll through the greenery. There are plenty of spaces to sit and catch your breath in a relaxing atmosphere.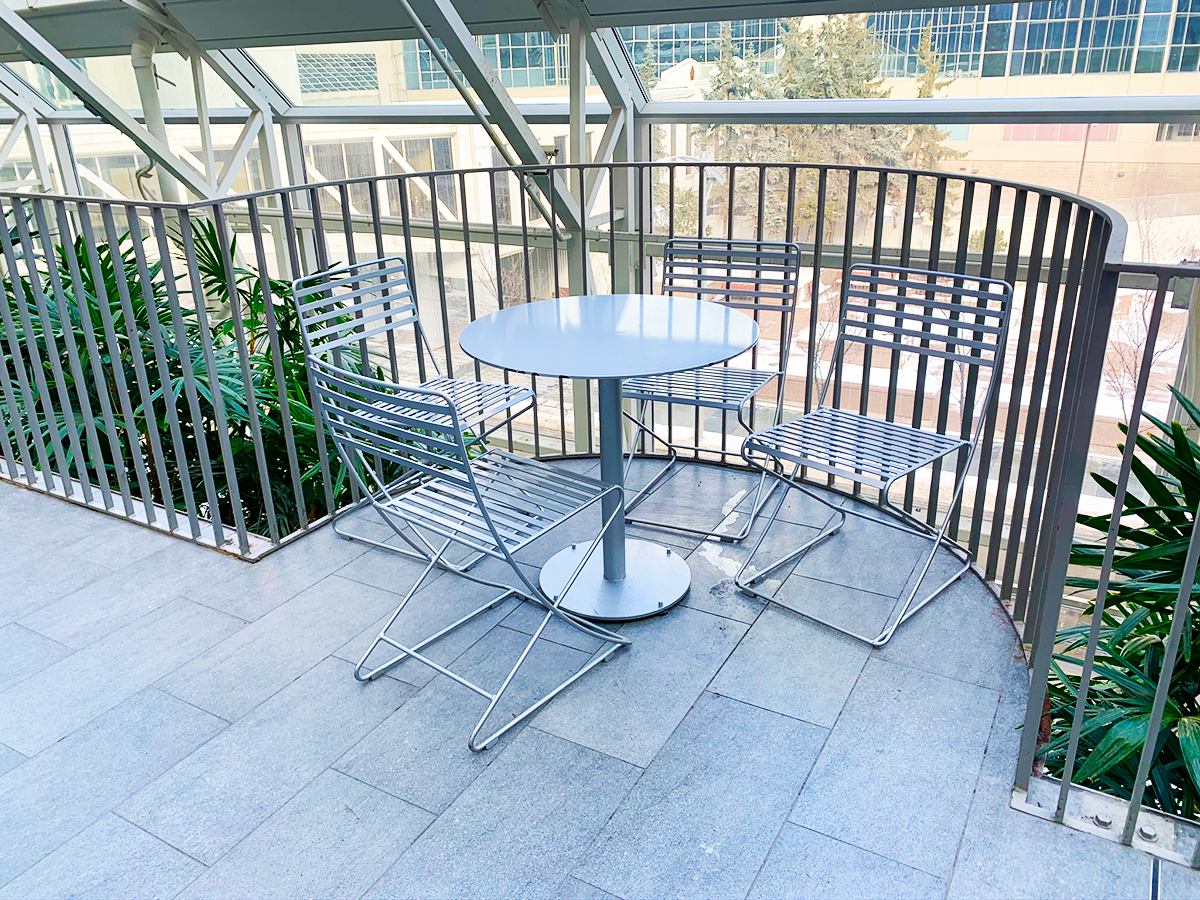 Bistro tables & garden seating
​We have bistro tables and garden seating throughout the park. Take a break, eat lunch or just enjoy the scenery.​​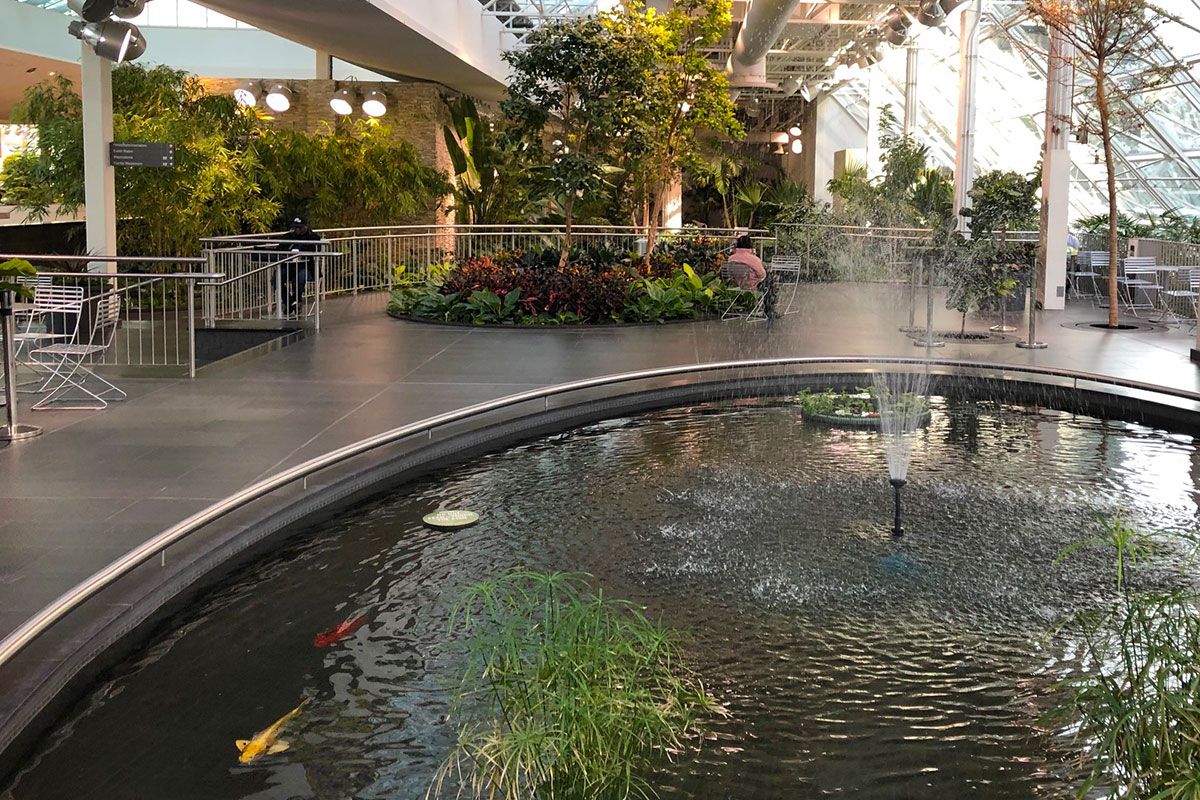 South garden
The South Garden is close to the food court & playground. The pond in the Garden Terrace is our goldfish pond and offers a quiet place to enjoy lunch​​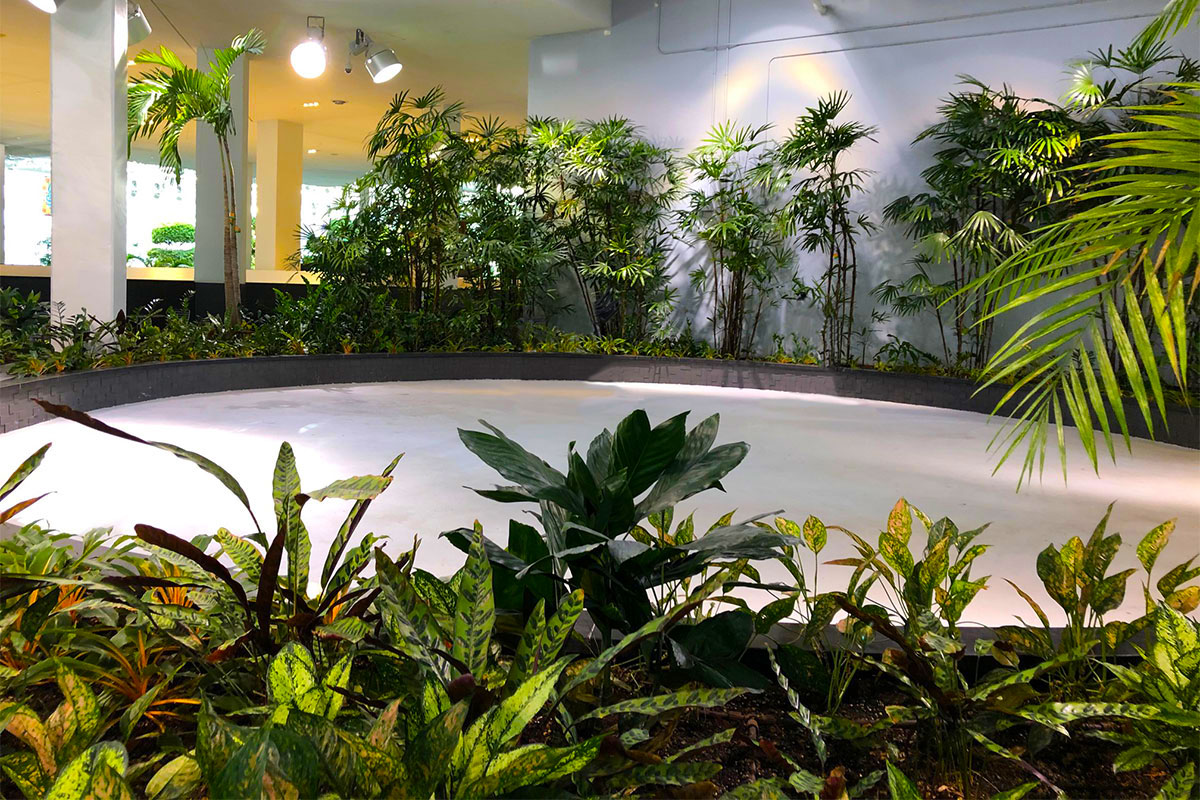 Circle garden
​Tucked away from the main paths, the Circle Garden can host events for up to 40 people in a more intimate setting.​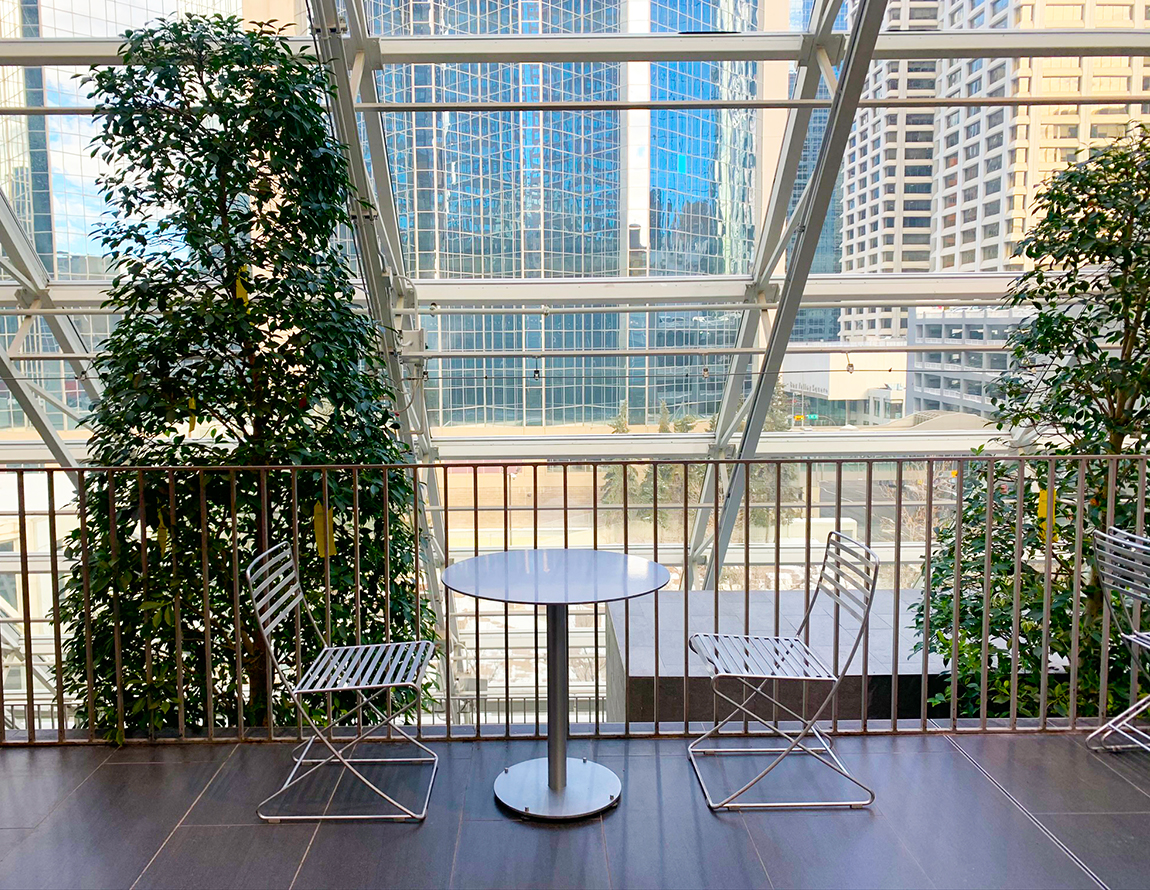 Gallery spaces
Narrow flowing stacked garden spaces with a view to the outdoors. The galleries have a 200 person capacity for informal mingling.​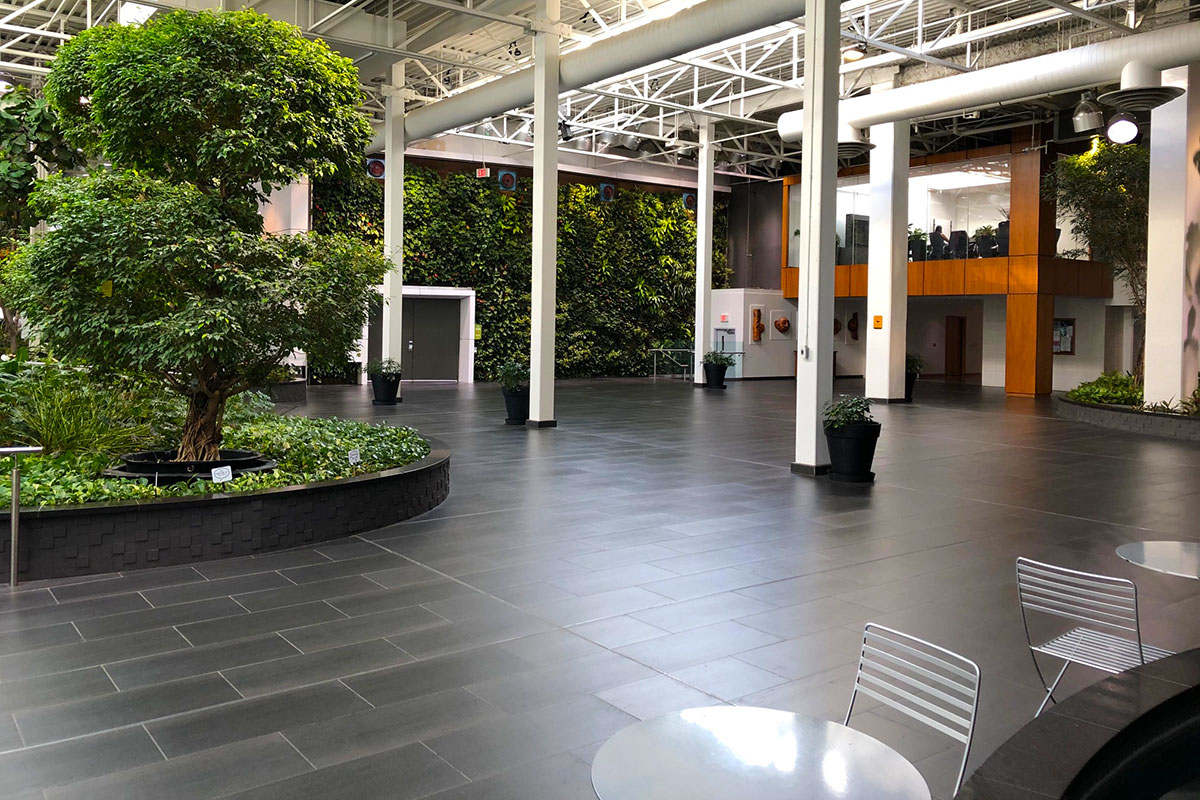 Terrace
​The Terrace is a larger space popular for hosting wedding ceremonies or other events for up to 250 people.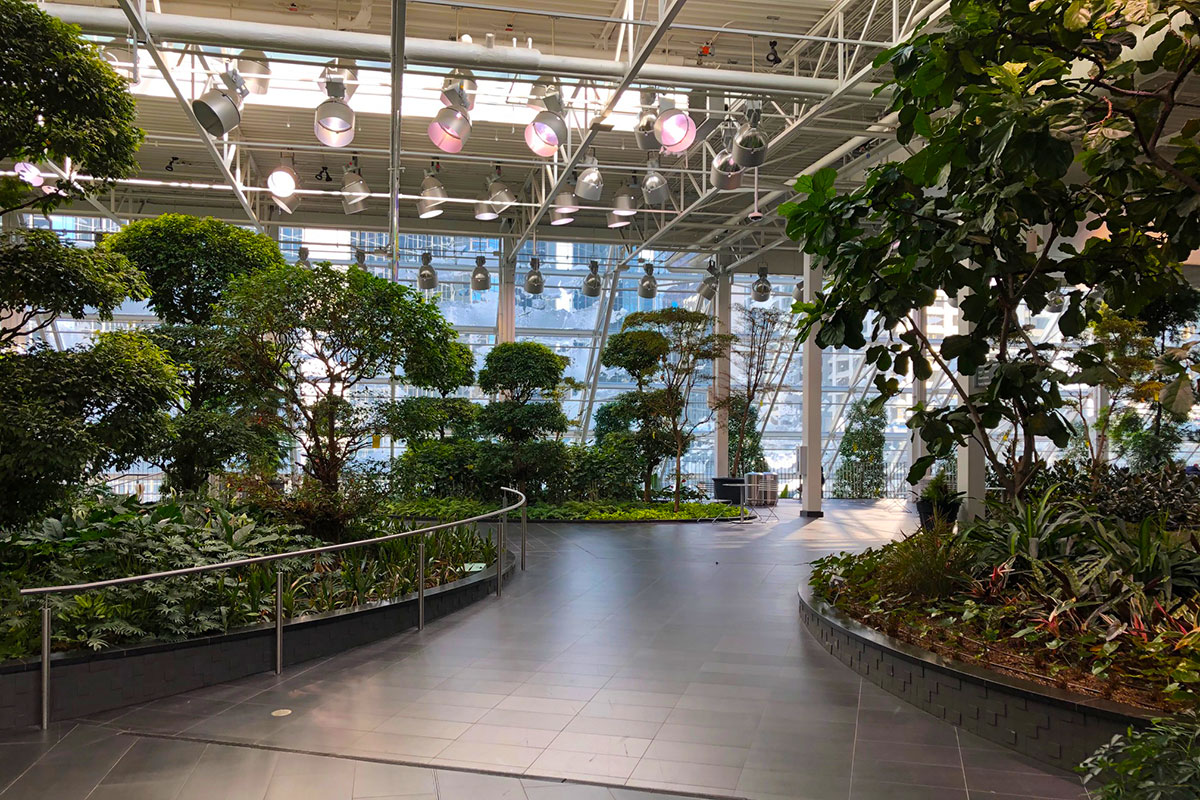 Garden terrace
​The Garden Terrace adjoins the Terrace. It has a smaller common area with divided circulating space for up to 200 people. The space is suitable for gatherings that don't require a stage area visible by everyone. It can be reserved along with the Terrace to expand the available space for larger events for a total of 12,593.5 sq. ft.​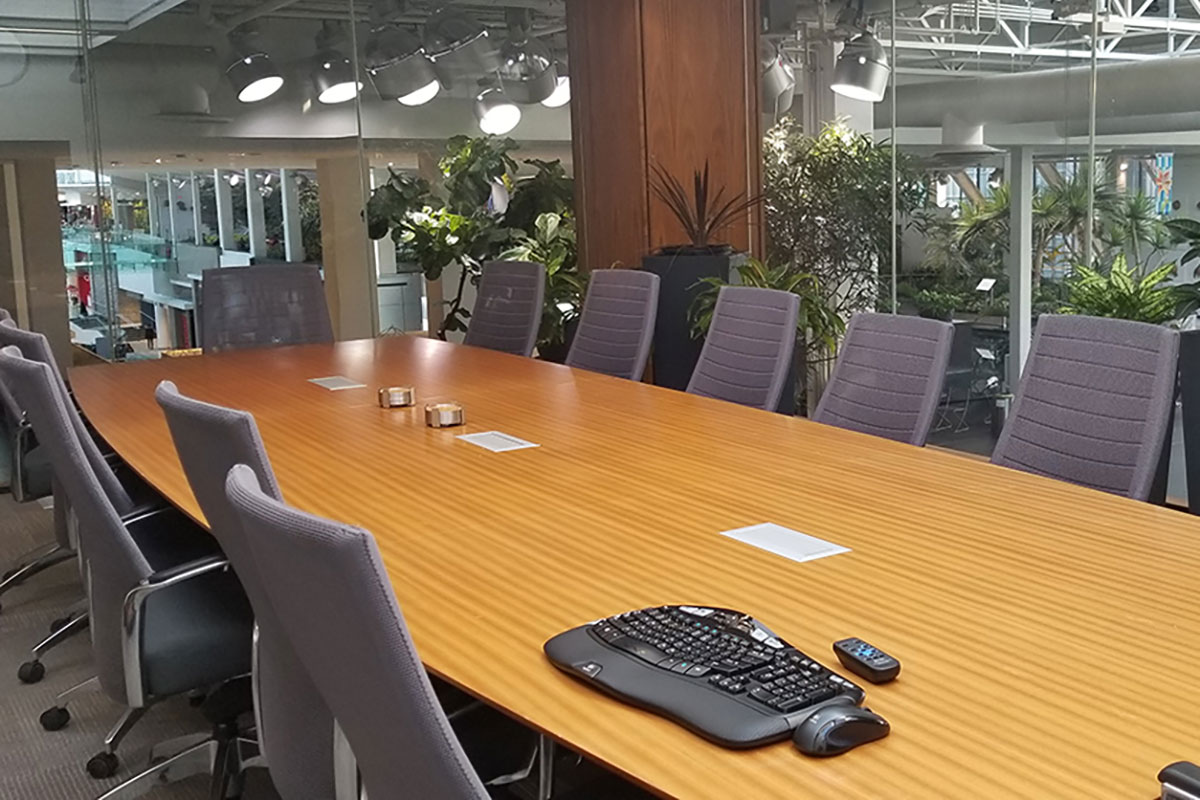 Boardroom
​Our boardroom can seat up to 16 people. Amenities include:
Computer with large screen
Free WiFi​
Small fridge
Flipchart
Book the boardroom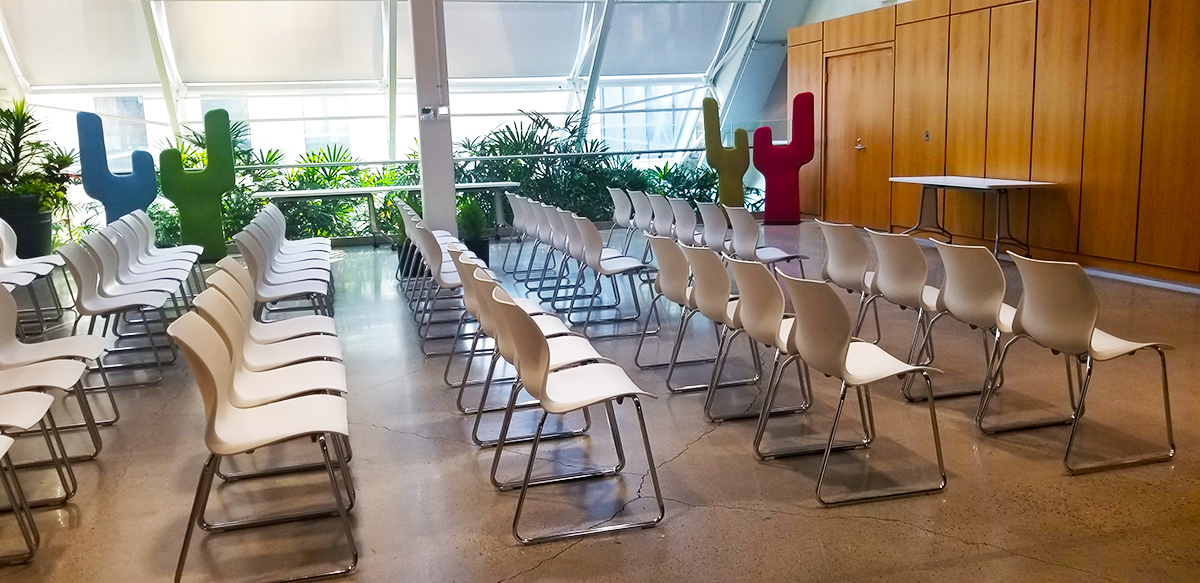 Event room
Corporate events, birthday parties, family gatherings... 
Our 1,135.5 sq.ft. Event rRoom can host up to 80 people.
Amenities include:
Free WiFi
Private washroom
Small kitchen
Small fridge
Sink with potable water
Book the event room
---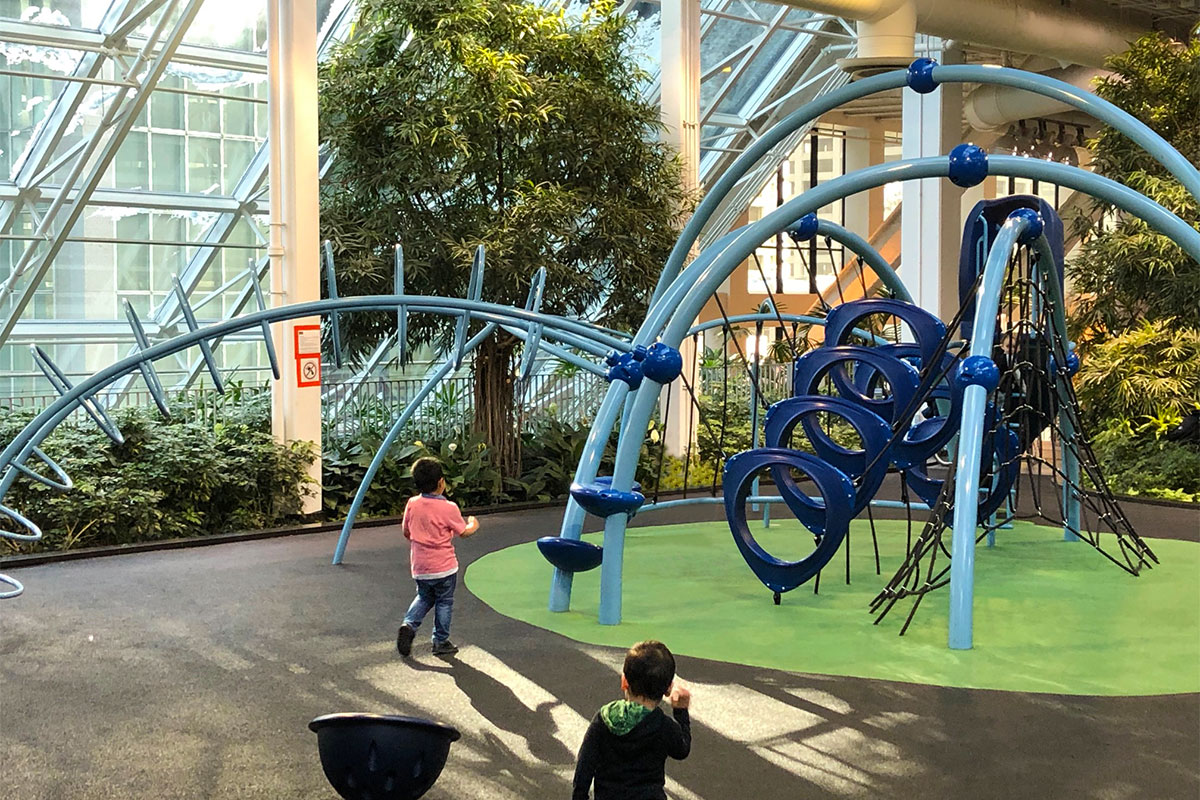 Children's play area (North garden)
Kids can jump on the Evos® playsystem (super soft floor) including a slide and multiple climbing components.​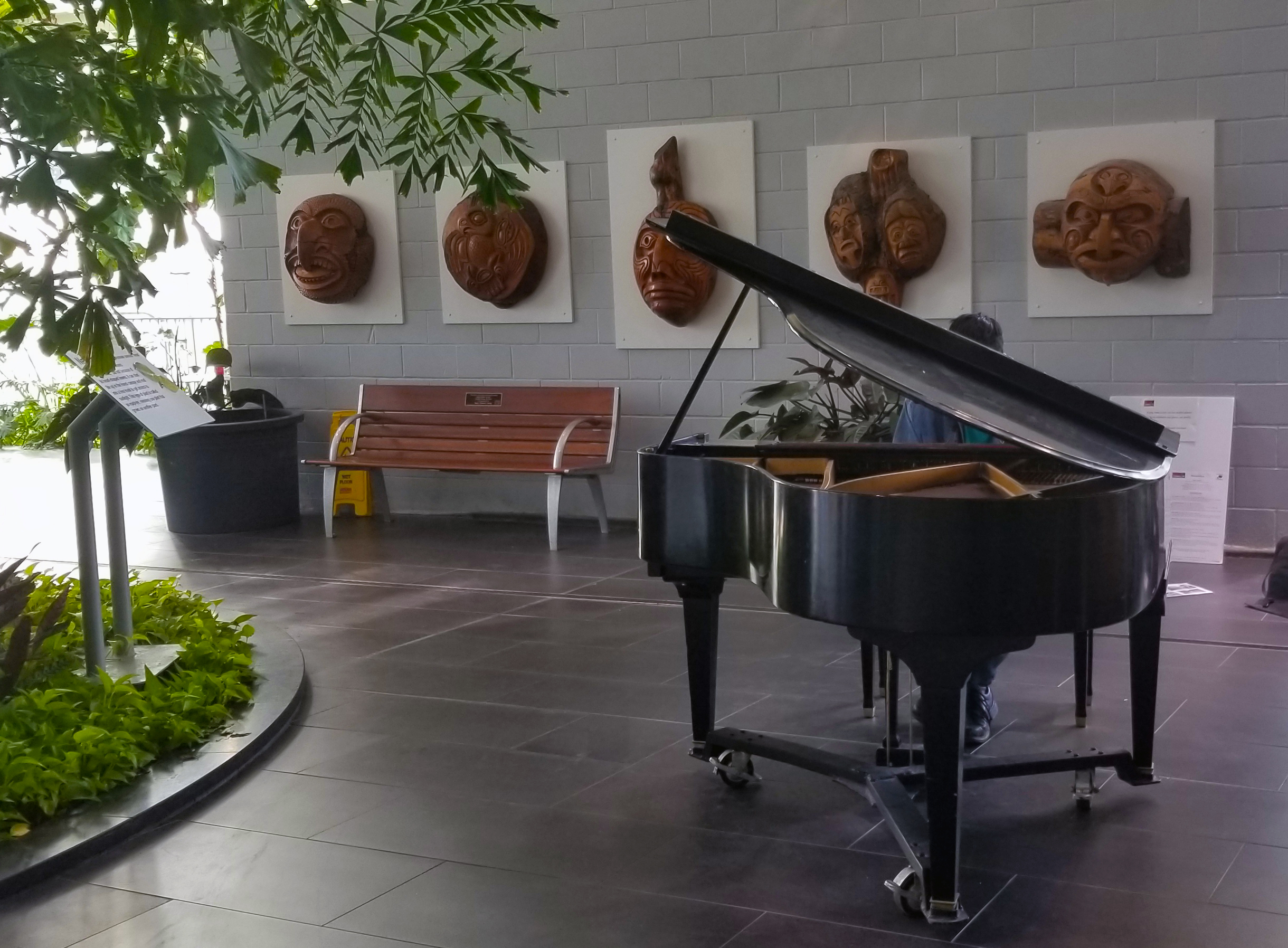 Piano
This classic grand piano is free year-round for public use. Find it in the Terrace areas. Please note, the piano is unavailable to the public during private park bookings.​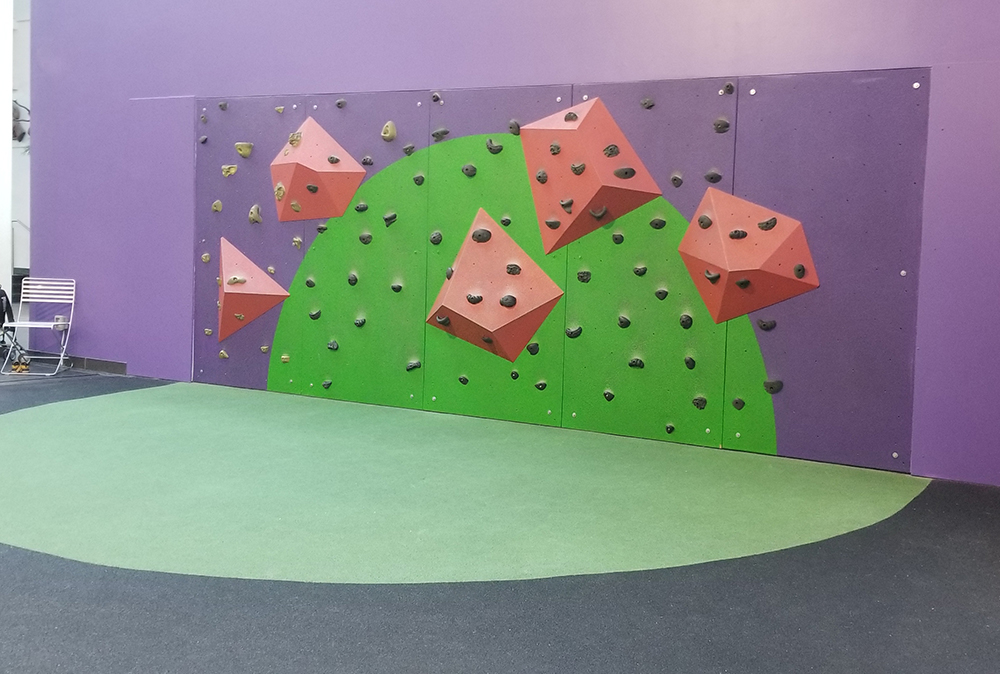 Climbing wall
A beginner climbing wall helps kids problem solve to reach new heights. The soft landing surface makes falls safe.
​​​​​​​​​​​​​​​​​​​​​​​​​​​​​​​​​​​ ​​​​​​​​​​​​​​​​​​​​​​​​​​​​​​​​​​​​​​​​​​​​​​​​​​​​​​​​​​​​​​​​​​​​​​​​​​​​​​​​​​​​​​​​
Calgary Parks

There are numerous community and public parks in Calgary to explore.

Contact us

Need additional information on our parks and activities? Want to request maintenance?