Background and Completed Actions
Why industrial areas are important
---
Industrial lands are crucial to Calgary's economic prosperity, they represent roughly 7,000 hectares, or 8.5% of the total land area of the city and contribute approximately 300 million, or 22% of the annual municipal tax revenue. In 2020 Calgary's industrial sectors also supported over 66,000 jobs, accounting for 11% of jobs in the city. Calgary supports the operational needs of a wide variety of growing industrial businesses including warehousing and storage, general freight trucking, food merchant wholesales, beverage manufacturing, meat product manufacturing, basic chemical manufacturing, and industrial machinery manufacturing.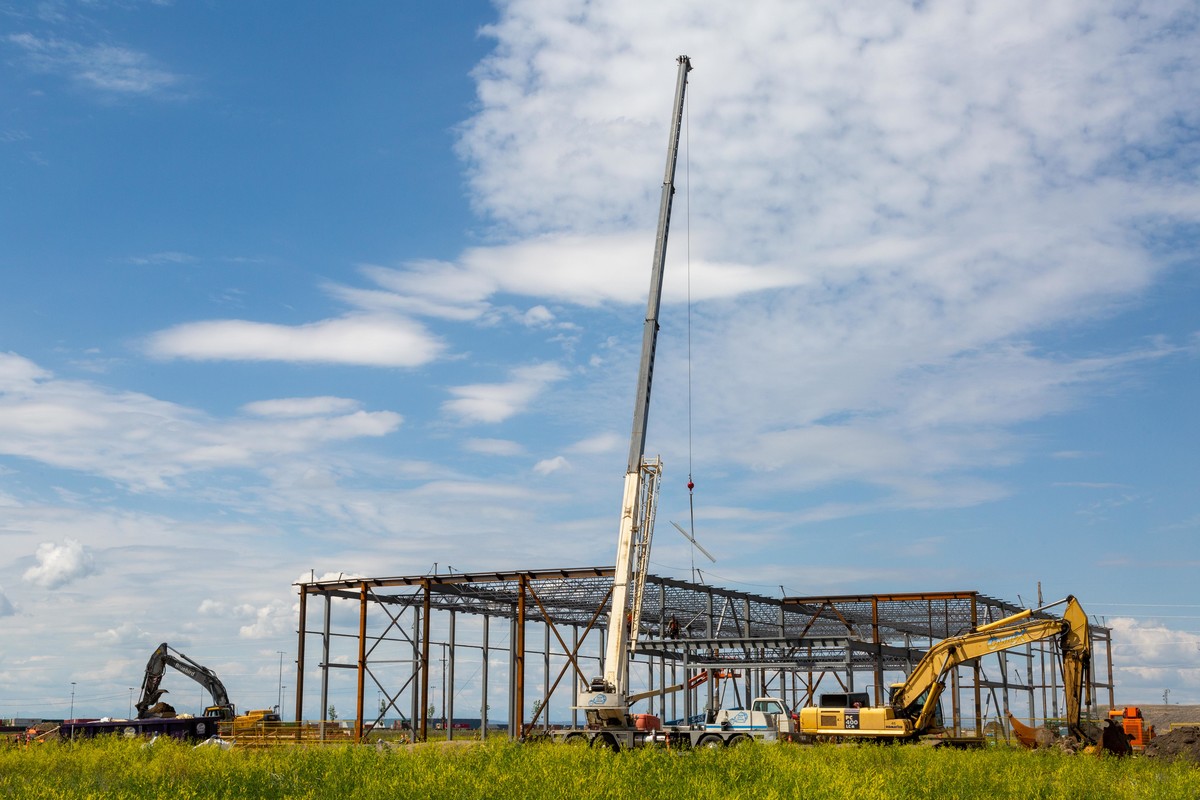 In response to industrial developer's feedback and as part of the ongoing effort to support the industrial sector in Calgary, we're excited to share another update on the Industrial Action Plan. This process improvement is in direct response to industry feedback and to Council's direction contained in 2022 Industrial Action Plan to "evaluate development standards for industrial areas for changes that may enable more cost-effective industrial development".

Allowing pre-servicing will enable developers to install services earlier in the process, before the roads are paved. This reduces the number of cuts that are made into a freshly paved road, preserving it's integrity.
Pre-servicing also eliminates the extra permitting, work, costs, and time associated with re-paving and warrantying the road.
Developers can benefit from the significant efficiencies associated with having contractors already on site doing similar utility installation work, reducing the need to install single services connections later on.
This process improvement also has the benefit of limiting disruption to existing businesses due to utility related road work.
Most importantly, this improves Calgary's industrial sector competitiveness by lowering land development costs and allowing prospective industries to open their doors sooner because the servicing is already in place.
Pre-servicing of industrial development is optional for industrial developers and will be up to the individual developer to decide if it makes sense for their specific project.  In addition, an entire development need not apply for blanket pre-servicing as it may make the most sense to pre-service a number of parcels within a development and service the remainder conventionally. This change in Development Standards reflects the hard work and efforts of the Industrial Strategy Working Group. The City will monitor and track the progress of this initiative.  There may be adjustments needed to course correct as issues/opportunities present themselves.  This is an iterative process that will benefit from ongoing feedback and collaboration with The City. 
As part of the ongoing effort to support the industrial sector in Calgary, we're excited to share an update about the changes to the Municipal Development Plan (MDP) and Land Use Bylaw (LUB).
Development enabling policy and regulation improvements of the 2022 Industrial Action Plan were approved by Council on July 26, 2022 (item 8.2.1). These amendments will help solidify Calgary's competitive advantage as a distribution hub by reducing planning and development barriers to make it easier for businesses to open and operate in Calgary's industrial areas. The updated policy and regulations support the industrial sector as a critical pillar of Calgary's resilient and diversified economy.
MDP Amendments
Amendments to Standard Industrial Area and Industrial-Employee Intensive Area land use policies to encourage the retention of large industrial parcels
Land Use Bylaw Amendments
Allow a wider range of appropriate Permitted Uses along major streets and expressways in the general industrial district (I-G) to streamline development processes and reduce the need for relaxations and multiple land use redesignations
Allow Development Permit exemptions for change-of-use developments for certain Permitted Uses in the business industrial, commercial industrial and general industrial districts (I-B, I-C and I-G)
Eliminate the maximum building height rule for most parcels in the general industrial district (I-G) to align with emerging industry trends and reduce the need for relaxations
Add General Industrial – Light as a Permitted Use in the business industrial district (I-B) to address the limited range of industrial uses in the district and reduce the need for Land Use Amendments
Add Vehicle Rental - Minor as a Discretionary Use in the general industrial and industrial redevelopment districts (I-G and I-R) to align with compatible uses
Improve regulations for waste management, recycling, and storage and remove barriers to allow recycling facilities to more easily operate in industrial areas 
Direct Control District (DC) as a pilot project in support of new industrial land development . This pilot opportunity provides more flexibility and certainty to landowners, tenants, and developers and responds to current industrial land use planning challenges.
The new DC is a combination of three existing industrial districts (Industrial General (I-G), Industrial Business (I-C), and Industrial Commercial (I-C).  The DC provides a variety of permitted uses to expedite the approval process by reducing/eliminating the need for change of use permits and land use redesignations.   It can be used on vacant industrial parcels in the industrial areas, and those adjacent to Major Streets such as Arterial Streets and Industrial Arterial Streets. Parcels in established or occupied industrial areas (such as Greenview or Manchester) do not qualify for this DC.
---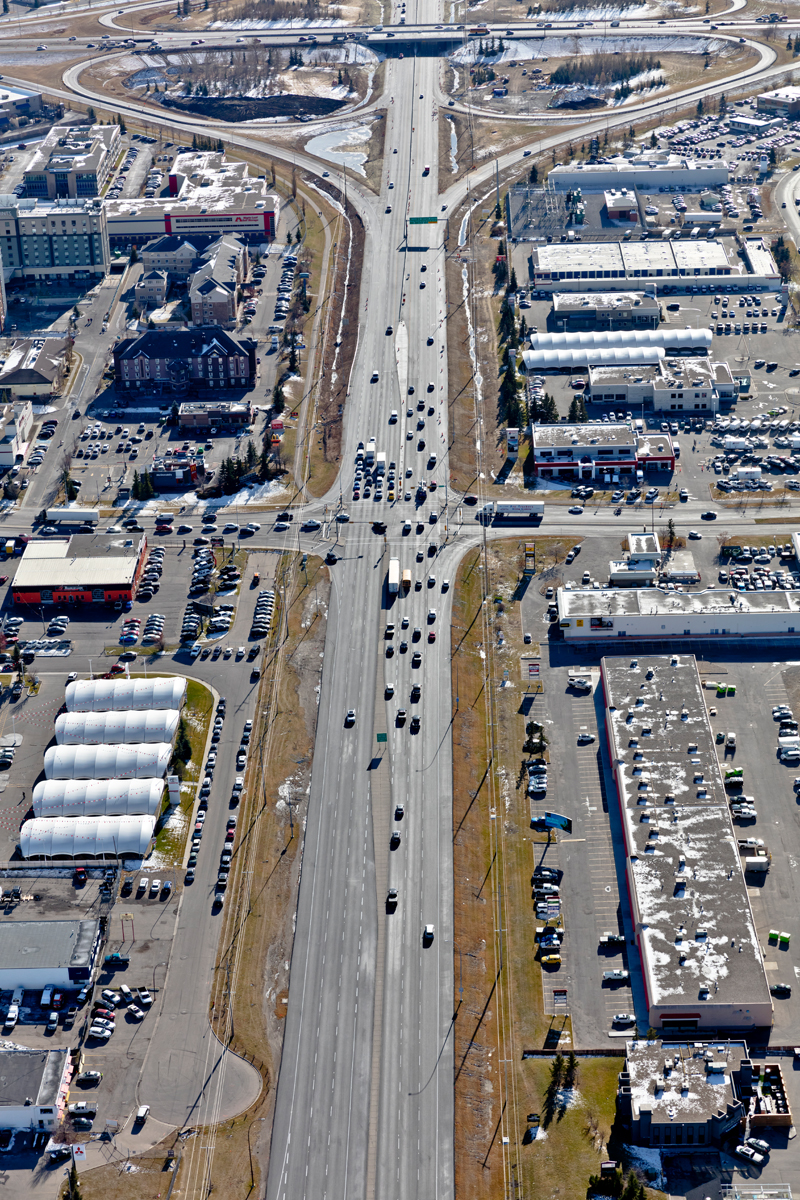 2022 Industrial action plan
In collaboration with industry members, The City has committed to five categories of actions:
Development enabling regulatory improvements: Actions that streamline regulations and update guiding policy 


Infrastructure, and servicing investment: Actions that use public investment in supporting infrastructure to enable growth


Cost: Actions to reduce development costs and charges 


Public Lands: Actions in which The City's role as a land developer can support elements of market activity 


Business Friendly Environment: Actions that support existing business and encourages new ones.
The Strategy for industrial development, together with New Community Growth Strategy and Established Area Growth and Change Strategy, together form the integrated Citywide Growth Strategy. 
View the 2022 Industrial Action Plan here
---
Background
A multi-representational Industrial Strategy Working Group was established in 2016 to support the of industrial sector action. The purpose of the Strategy is to increase Calgary's economic and business competitiveness on a local and national scale and enable the development of Calgary's industrial lands.
This diverse group of City of Calgary and Industry members, including members from land development associations (BILD and NAIOP), industrial landowners and developers, Calgary Economic Development (CED), professional consultants, industrial brokers, Calgary Airport Authority, and cross departmental Administration continues to inform the delivery of the Strategy and the Action Plan.