​​
The City of Calgary envisions a city where all individuals, families and communities achieve social wellbeing. This is achieved by partnering with local non-profit organizations to deliver preventive social service programs to Calgarians. Funding is provided through a number of funding streams, which are detailed below.
Any current funding opportunities will be available on our Call for funding proposals page. All funding applications are to be submitted through our Funding Information Management System.
Prevention investment funding process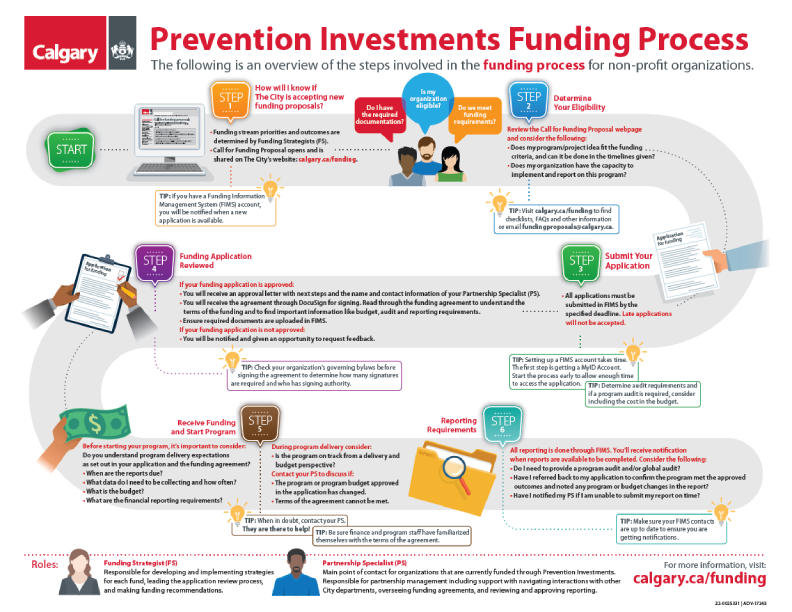 Use the funding process map to learn about the steps in the funding process for non-profit organizations.
​​​​​​​​​​​​​​​​​​​​​​​​​​​​​
More information and tools
---