Taxi stand locations are the responsibility of The City (unless on private property) and are currently under review.
The current locations of permanent and late night taxi stands are identified in the map below.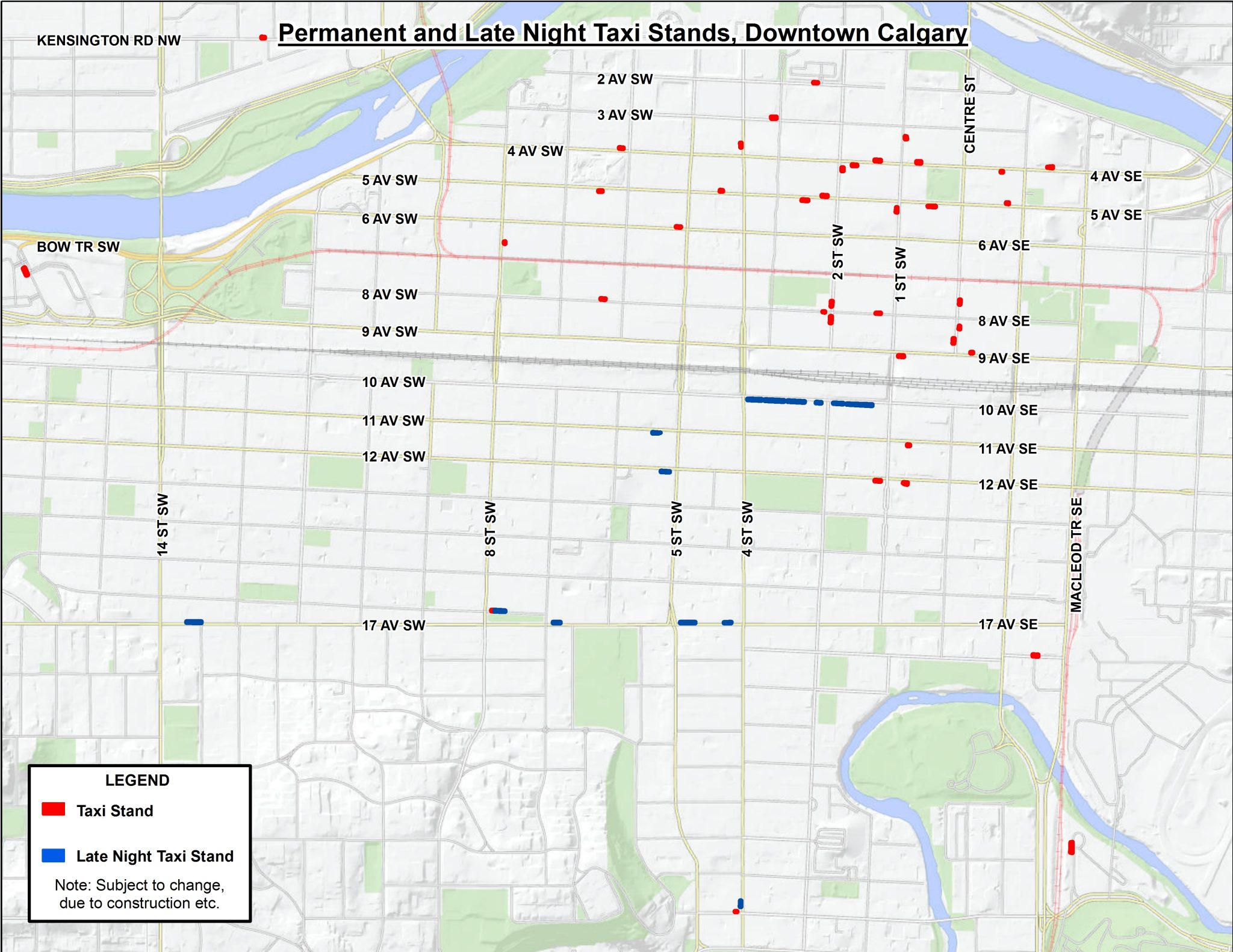 In addition to these taxi stands; some bars and restaurants will establish their own Stampede taxi stands. The hours for these taxi stands are managed by the bar or restaurant. For detailed information about them, please contact the bar or restaurant directly.
​​